Rich-feature but still affordable.
The all-new Volvo XC40 2018 officially bombarded yesterday on behalf of Volvo's first compact SUV ever. Looking at this lovely ride, there is a high possibility that the Volvo XC40 will become a vanquisher as soon as it's launched.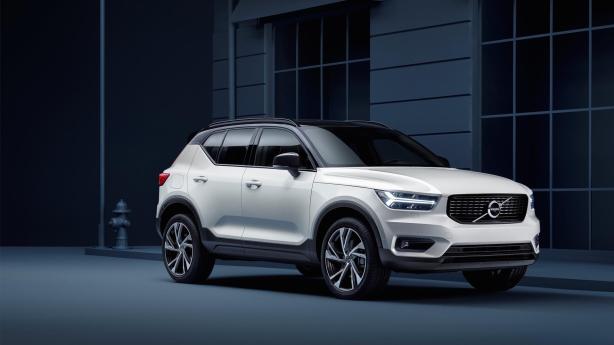 The all-new Volvo XC40 2018 officially bombarded yesterday
Priced from $35,200 (P1,791,220), Momentum - the base Volvo XC40 2018 price is overall quite reasonable when compared to other rivals in its class. However, it's the price which excludes $995 (P50,632) destination fee as well as extra cost for option boxes.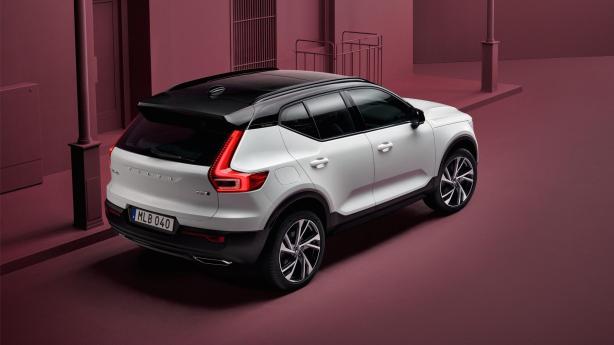 The base Volvo XC40 2018 price is overall quite reasonable
To get more interesting driving experience, customers can opt for the higher-end variant R-Design with $37,700 (P1,918,437). The R-Design will be given some additional features such as leather steering wheel, aluminum inlays, shift knob, a large 12.3-inch digital driver touchscreen integrated with Android Auto and Apple CarPlay, Sensus Navigation Pro and also, keyless entry with hands-free power tailgate.
What's more is that the Volvo XC40 2018 R-Design will also receive updates on the outside. Apart from a standard Black Stone hue, the compact SUV will also be offered six other color options, each of them will set you back an extra $595 (P30,277). Interestingly, the exterior finish you choose will be coupled with a respective interior one in respect of prices, of course. A sleek set of 19-inch black diamond cut alloy wheels will come standard on the R-Design but you can go for a set of bigger wheels with $800 (P40,709).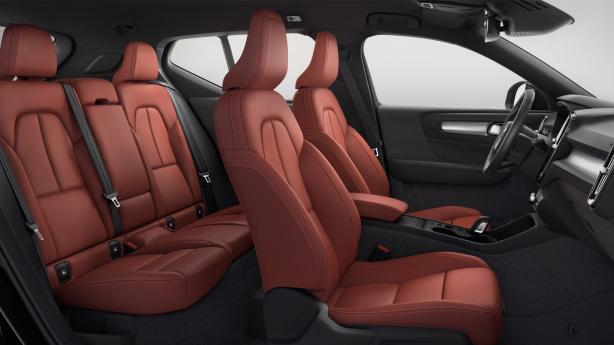 The Volvo XC40 2018 cabin will be more functional than ever
In addition, your Volvo XC40 2018 cabin will be more functional than ever if you continue to spend an extra $900 (P45,798). Accordingly, Volvo's Premium package will carry over the car with power child locks, adaptive cruise control, power folding rear backseats, inductive phone charging, and notably, heated washer nozzles. Even, a $995 (P50,632) Advanced package will feature a 360-degree camera, auto dimming exterior and interior mirrors, active headlights along with some safety points like virtual park assist, power retractable rear view minors, blind spot info warnings as well as front and rear park assist.
Watch more:
The New Volvo XC40: City Living Made Simple
Not only that, heated steering wheel and front seats will set you back another $750 (P38,165). Put $800 (P40,709) on Harman Kardon sound system to live your life with music. Lastly, $1,200 (P61,064) is the sum you should spend if you want a laminated panoramic moon roof.
All things considered, a fully-loaded Volvo XC40 2018 price will be around $45,935 (P2,337,491).
>>> To admire more newest and coolest cars and concepts, click here.
Know more about Volvo XC40 2023

The Volvo XC40 is the smallest SUV in the Swedish brand's roster that officially completes the XC lineup. It is their first ever compact premium SUV breaking in the brand's entry into the competitive segment among luxury brands. The model comes in a playful and progressive design that is elevated with premium trims, making it unique yet still embodying the brand's signature aesthetic. Volvo has been known as a brand that prioritizes road safety, thus the XC40 is furnished with the City Safety package, a 360-degree camera, Cross-Traffic Alert, and Run Off Road protection. It is locally available in three variants which are the Volvo XC40 1.5 D3 Momentum AT, Volvo XC40 1.5 D3 R-Design AT, Volvo XC40 2.0 T5 AWD AT. Under the hood are either a 1.3L turbodiesel or a 2.0L turbocharged gasoline engine.
Recent posts