Will the Genesis G70 be a warning sign to Mercedes C-Class and BMW 3-Series?
Since the beginning of 2016, Hyundai has been pulling out special models that are aimed to beat the likes of Mercedes C-Class and BMW 3-Series. Yet besides these proper vehicles, the Korean car manufacturer has not been shy about announcing that it is all set and ready to jump into the foreground of the highly-tuned midsize sport sedan. Nowhere is more evident than its newest sporty one. Guys, meet the Genesis G70.
Genesis G70 world premiere
The G70 will be seeing daylight on Korean roads soon and is poised to do a battle with the German car marques, according to car news from Hyundai's Genesis brand. To achieve that ambition, it offers the Genesis G70 a handsome appearance, cutting-edge technology, and advanced safety systems.
The vehicle didn't disappoint us. The manufacturer shows that it really knows what its future holds, by unveiling the G70 to take on the future. Oftentimes, someone can easily afford a BMW 3-Series or a Mercedes C-Class, but they still choose a Hyundai high-end sedan. Why?
>>> Related: For more Hyundai sedans, check out this Hyundai Sonata 2012 for sale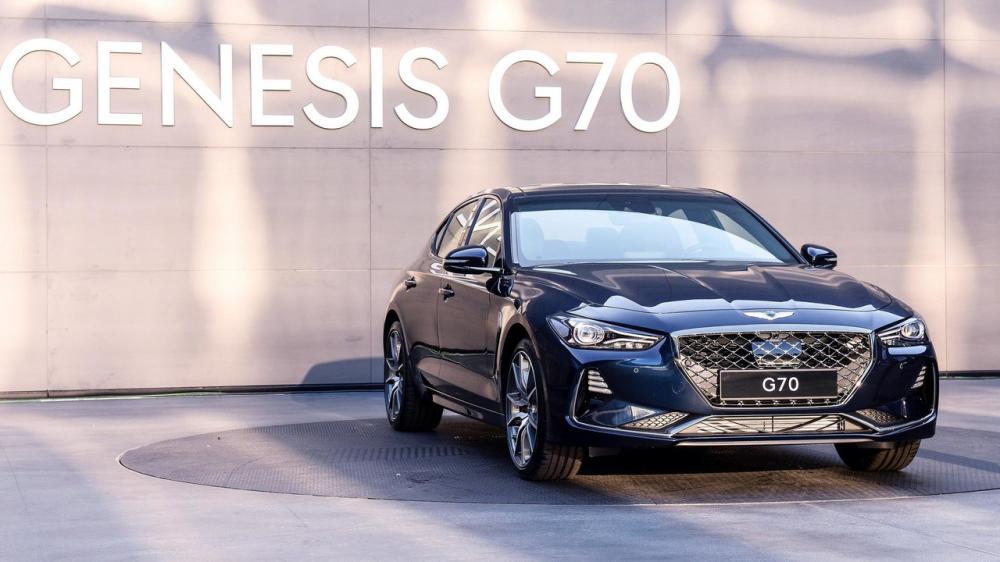 Will the Genesis G70 be a warning sign to Mercedes C-Class and BMW 3-Series?
Hyundai design team expressed their thoughts on this question by making a truly gorgeous G70. The car's appearance dons character lines creased into the side of it, along with sharp angles and curves for a quite youthful look. The soundproofing materials add to this active yet sophisticated vibe. There are also gaping oval exhausts and red brake calipers on Hyundai's newest luxury sedan.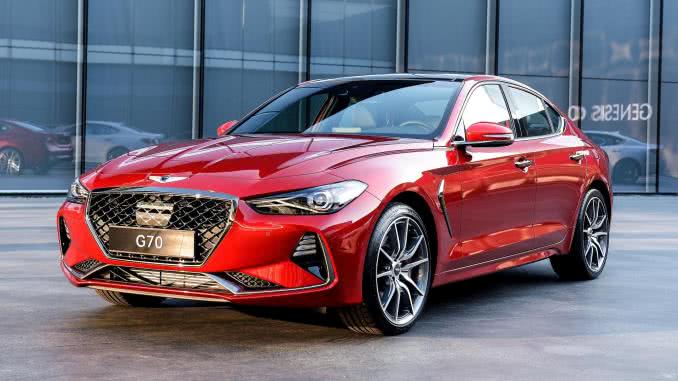 The G70 is ready to do a battle with the German car marques
Stepping inside, the interior is a combination of sophistication and state-of-the-art goodies. An Audi-esque dash sweep, a BMW-style display screen, and diamond-quilted upholstery are the major theme here. Hyundai also shares that it offered several soft-touch materials in the cabin.
The Genesis G70 is available with a trio of powertrains – a 3.3-liter turbo V6, a 2.2-liter turbodiesel, and a 2.0-liter gasoline engine.
According to sources, the Genesis G70 is already on sale in Korea, other markets will follow in 2018. 
>>> Click here for more updated cars and concepts in the world
Know more about Hyundai

Philkotse.com offers a wide variety of Hyundai cars. From fuel-efficient vehicles to big family automobiles, browse through countless selections that will not only satisfy your needs but your budget as well. Furthermore, stay updated with the latest news, updated price list in the Philippines, automobile reviews, and information about your favorite Hyundai model.
Recent posts