The all-electric van is off to a good start.
The electrification of car models is more apparent than ever before. Volkswagen is one of the automakers to join the fray with the introduction of the fully electric ID. Buzz. Now, the adapting electrified van appears to have impressed many that it won the 2023 International Van Of The Year (IVOTY) award.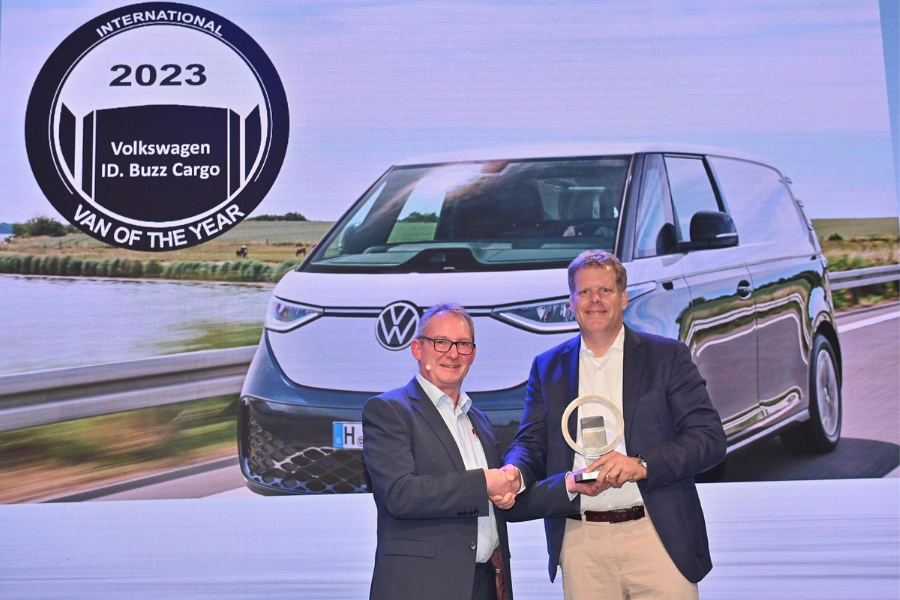 From left to right: Jarlath Sweeney, Carsten Intra
Launched in March 2022, the Volkswagen ID. Buzz is the first all-electric van from the German automaker. It is Volkswagen's answer to the growing electric vehicle (EV) market, with an emphasis on expanding electrified commercial vehicles (CVs). Volkswagen Commercial Vehicles (VWCV) Chief Executive Officer Carsten Intra received the prestigious accolode.
"We are honored and proud to receive this award for the ID. Buzz Cargo. A huge thank you to the IVOTY jury and to everyone at Volkswagen Commercial Vehicles who contributed to making the ID. Buzz Cargo the best van in its class," said Intra.
The award-winning Cargo variant of the Volkswagen ID. Buzz comes with a configuration suited for those in the market looking for a business hauler. According to Volkswagen, the ID. Buzz has now reached 13,700 orders in its books, with the Cargo variant accounting for half of them.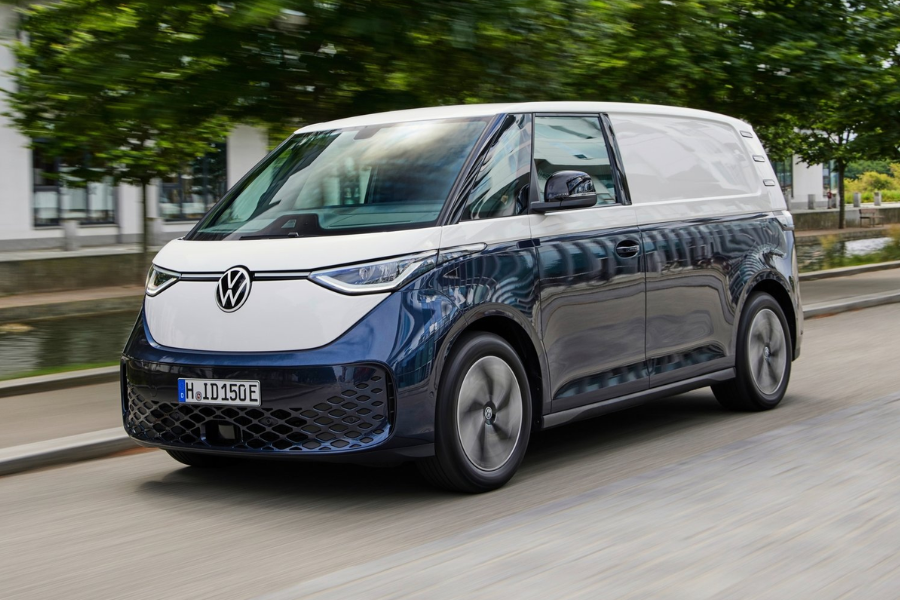 Volkswagen ID. Buzz Cargo
Powering the Volkswagen ID. Buzz is a rear-mounted electric motor with a 77 kWh battery, producing 201 horsepower and 310 Nm of torque. Owners can expect to keep their business going thanks to the 30-minute charging time from five to 80 battery percentage. Plus, they get to move without emitting harmful emissions.
"It's not too often that a totally new van concept comes around and arouses so much attention in the marketplace. Congratulations to Volkswagen Commercial Vehicle's development team on creating this unique vehicle," said IVOTY Chairman Jariath Sweeney.
The Volkswagen ID. Buzz is one of the first car models under the brand's lineup to offer an all-electric powertrain setup. It will reinforce the automaker's vision to go all-electric in Europe by 2035, with plans to establish a 70 percent fully electric lineup by 2030.
Be first with the latest in the industry at Philkotse.com.


Rex Sanchez
Author
Recent posts