The Subaru Levorg caters you and your whole family around in safety and comfort with sufficient space to spare.
Recently, more and more wagons have been passing through major cities' roads in the world, but that doesn't mean they are also popular in the Philippines. Like it or lump it: we can't ignore the popularity of SUVs and crossovers in our market.
>>> The new Subaru XV explains why crossovers becoming more popular on our roads. Click to find out.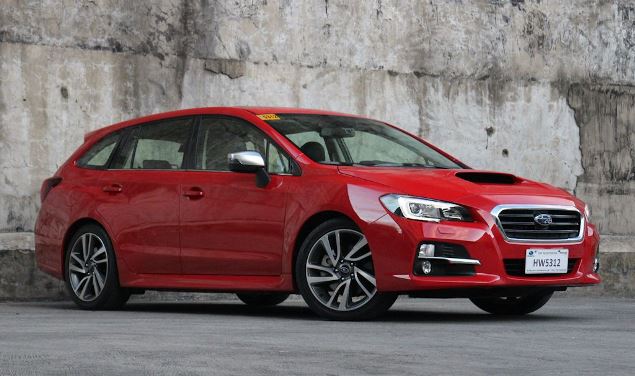 More and more wagons have been passing through major cities' roads in the world
However, this doesn't mean that wagons don't shine as solid options for purchasers looking for maximum value for their money with a car. The Levorg mixes the traditional recipe of a family-oriented vehicle and a luxury car with many amenities to up the wagon in terms of performance and driving pleasure.
In many years, wagons have been known more as great road trip ready vehicles which have a good combination of practicality and spaces. However, they weren't the kind of vehicles that have been put in every Filipino family's garage. Time to go, that image of wagons sometimes flashed through our mind. We will miss them a lot, especially we haven't recently observed a large number of that wagons plying our streets. But when you see one, aggressive and sporty are the two adjective you'd use to describe it. All the Levorg's grunt is coursed through a 1.6-liter turbo engine that delivers an output of 169hp and 250Nm. The car is fun to drive and the handling is grippy and precise.
Let's watch the below videos to see in detail what the Subaru Levorg has to offer:
>>> The American spec 2018 Subaru BRZ tS has been revealed with many interesting updates. Read our article for more information.
The Subaru Levorg is part-wagon, part-rally car
2017 Subaru Levorg GT Review - Inside Lane
>>> Click for new & used Subaru Levorg for sale in Metro Manila