Reduce the risk of transmission.
Toyota Motor Philippines (TMP) is one with the country as it continues to find ways to help fight the COVID-19 pandemic. Some of its notable actions include donating units to the Department of Health (DOH) and donating air purifiers to the Philippine General Hospital (PGH). The brand said that it is important the motorists can get on the road with safe and reliable mobility without worrying about the virus.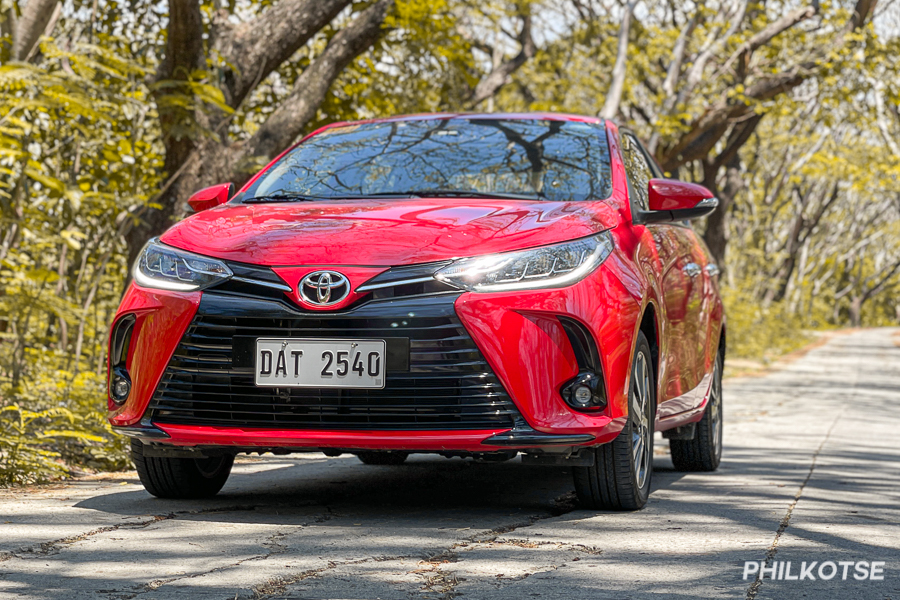 Toyota Vios G
To do just that, TMP has rolled out a promo that includes 20 percent in savings for sanitation products and services in all Toyota dealerships nationwide until May 15, 2021. With this, Toyota owners can ensure the safety of both the driver and passengers amid the rising COVID-19 cases. Here is the complete list of the sanitation promo:
20 percent less on Toyota BactaKlenz Service
20 percent less on UV Lamp and Air Purifier Bundle
10 percent less on UV Lamp and Air Purifier if purchased separately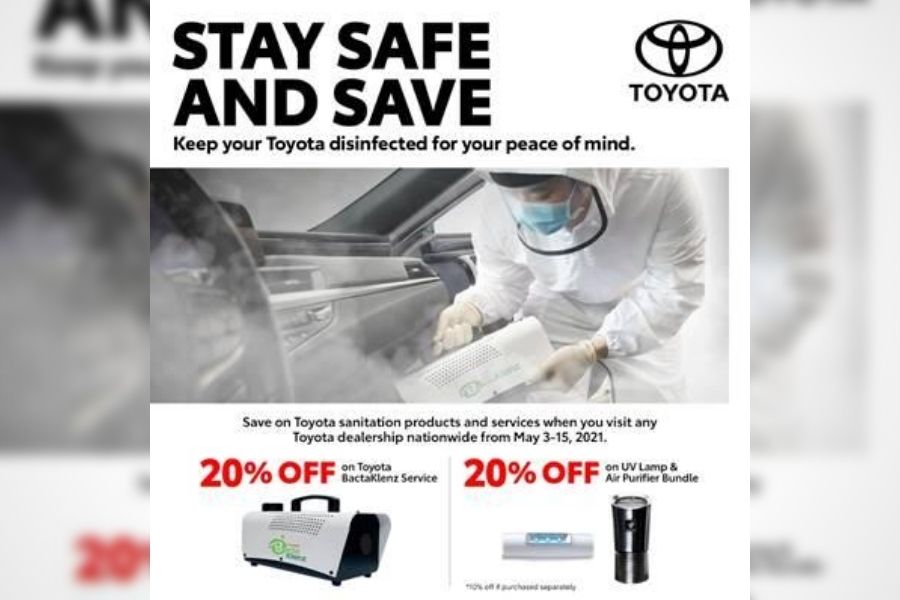 Stay safe on the road with TMP's latest promo
The Toyota BactaKlenz Service is an anti-bacterial treatment proven to eliminate 99.99 percent of bacteria, molds, and fungi inside the vehicle. Once servicing is done, the sanitation process is performed before the vehicle is turned over to the customer.
Meanwhile, the UV Lamp is a Toyota genuine accessory designed to sanitize the car from viruses, bacteria, and harmful organisms using ultraviolet light. It comes with a 60-second delay function so drivers and passengers can safely leave the vehicle before starting the sanitation process.
Lastly, the air purifier also eliminates harmful organisms using plasma cluster technology. It can be safely used while Toyota owners are on the go to keep the cabin air clean at all times. The air purifier can be fitted into a cup holder and can be plugged via a USB power source to get started.
Visit Philkotse.com for more of the latest in the automotive industry.
Know more about Toyota Vios

<p><a href="https://philkotse.com/toyota-philippines-price-list" title="Toyota Philippines">Toyota Motor Philippines</a> introduced the Toyota Vios in 2002. This subcompact sedan is made at Toyota&#39;s plant in Santa Rosa, Laguna. Currently, the Philippine-spec Toyota Vios is offered in nine variants. Prices for the Toyota-made sedan ranges from Php 681,000 to Php 1,020,000. The Toyota Vios subcompact sedan gets two engine options, two transmission options, and a whole host of comfort and safety features. The said model is also available in a wide range of color options. This includes Black, Red Mica, Pearl White, Thermalyte, Blackish Red, Alumina Jade, Freedom White, Grayish Blue, and Super Red.</p>

Rex Sanchez
Author
Recent posts