Clicking the promo link exposes your personal info and data.
Japanese car brand Toyota was first founded in 1937 and has been competing strongly in the automotive industry for 83 years now. In today's time, Toyota is known to be one of the leading automotive companies in the world alongside other car brands such as Volkswagen, Ford, among others.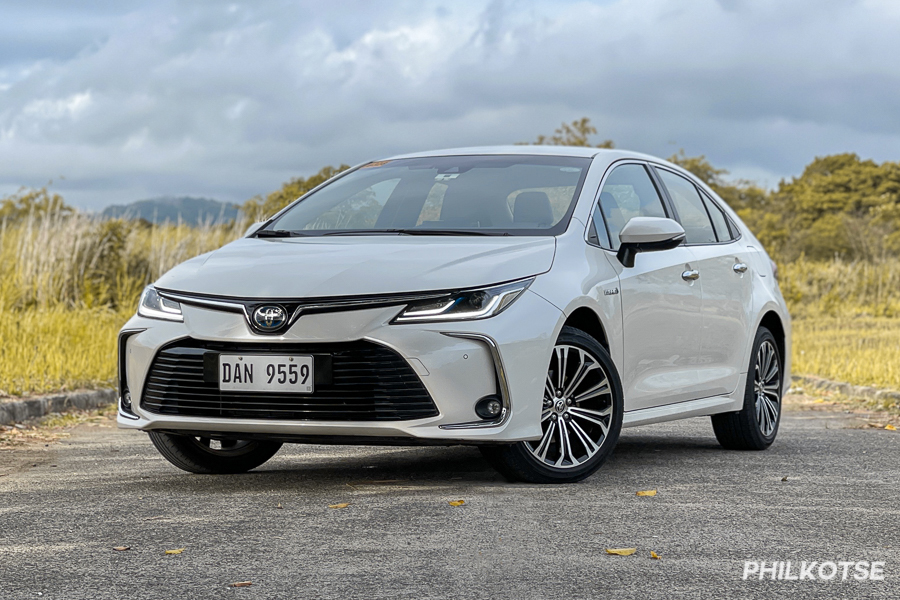 The promo scam even offers a free car
Unfortunately, there are currently many online scammers that are taking advantage of Toyota's milestone by offering fake promos, saying that the deals are part of the car brand's 80th anniversary. The said fake promos offer free gifts and give chance to win a Toyota vehicle for free by simply registering to their link.
As such, Toyota Motor Philippines (TMP), the official business unit of Toyota in the country, advised everyone to avoid clicking on the links about an 80th anniversary promo. The messages are being passed on over social media platforms and communication apps, asking for personal and private information so the gifts or promising prizes can be sent.
"Recipients are strongly advised not to click on the link and to refrain from forwarding the message. The message leads to a deceptive website that will attempt to steal personal information and data," said TMP in a statement.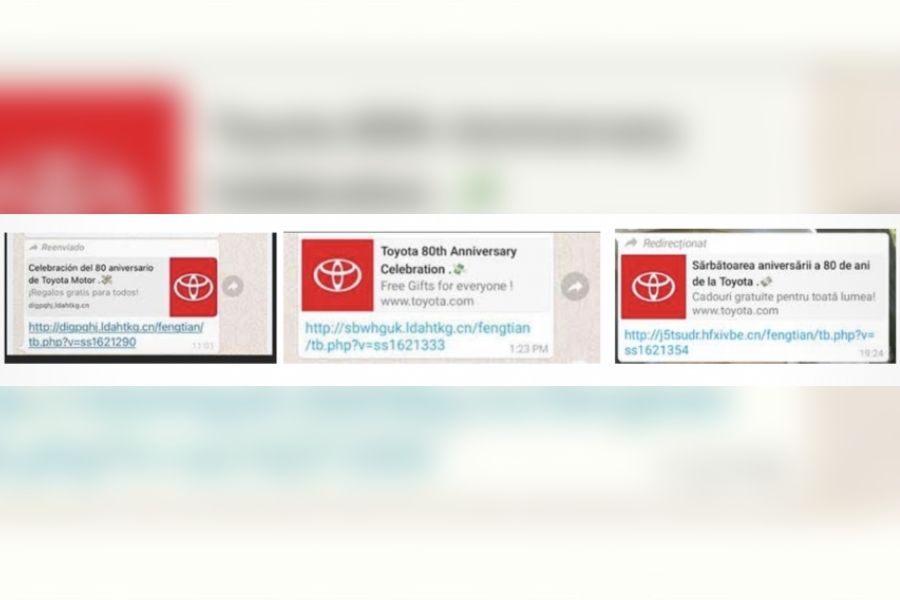 Be advised
For those who have already engaged with the online scam, TMP encourages them to change the passwords of registered accounts and activate a 2-factor authentication to avoid possible loss in their accounts. TMP added that the company and its dealer network do not ask for any private information through unauthorized channels.
The 'Toyota's 80th anniversary promo' scam is, however, not only circulating in the country. It is also experienced by internet users around the world. With that being said, official Toyota business units from different countries have also rolled out advisories and warnings to prevent car buyers from clicking on the unauthorized promo link.
Visit Philkotse.com for more automotive news.
Know more about Toyota Corolla Altis 2021

The all-new Toyota Altis is now on its 12th generation. This compact sedan gets an upgraded mechanics, modern aesthetics, and a trendier and more comfortable interior. It makes this car more attractive to Filipino buyers. The Japanese offering has something more to offer – a hybrid variant for the range-topping model. It's a great advantage since none of its competitors have the same hybrid version availability. Even better, you can get a hybrid Toyota Corolla Altis at a relatively affordable price – that is, if you're okay with spending a considerable amount for a greener powertrain. If not, the conventional 1.6-liter powered unit is always available. The mainly blacked-themed interior is complemented with chrome accents and blue lighting. Digital displays populate the interior of the Toyota Corolla Altis, creating a modern-looking cabin. 1.6 V and 1.8 Hybrid variants get leather upholstery. The Corolla Altis is equipped with six speakers for entertainment and an automatic climate control to keep the passengers comfortable while on the road. Security alarm, airbags, and ABS with electronic brake assist are a standard feature in this compact sedan. The entry-level Toyota Corolla Altis 1.6 E variant is also equipped with seven airbags. The Toyota Corolla Altis, as offered by Toyota Motor Philippines, is available in five variants.

Rex Sanchez
Author
Recent posts