A more off-road-ready Land Cruiser is coming soon.
After a series of teasers and reports, the all-new 2022 Toyota Land Cruiser has already made its debut. It bears a new, but still boxy design while the old one's V8 engine was replaced by new V6 mills. The all-new Land Cruiser also has several improvements to its on-board tech as well.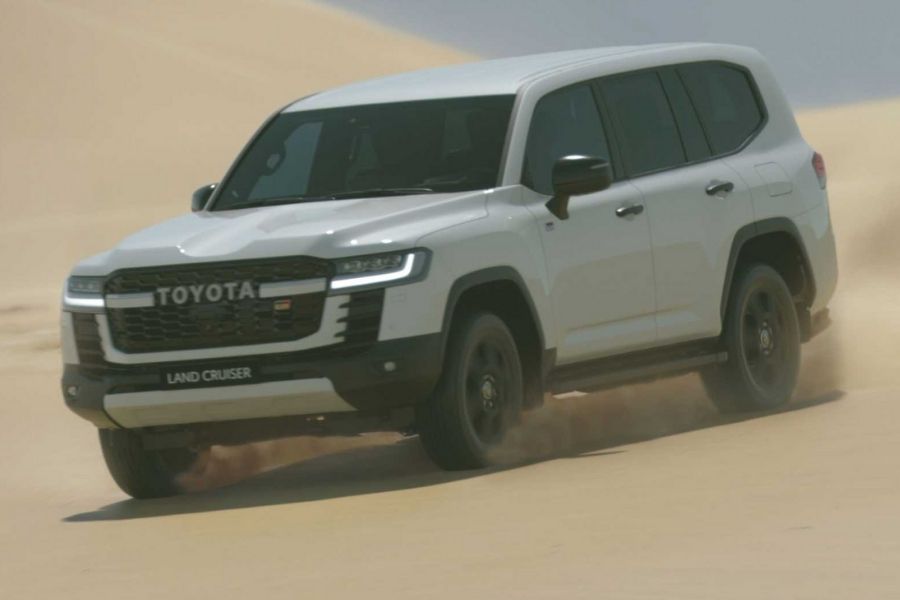 The 2022 Toyota Land Cruiser GR Sport tackling sand
Apart from the 2022 Land Cruiser, Toyota has been teasing the arrival of the Land Cruiser GR Sport. That's right, it's a version that will come from Gazoo Racing, which was the same group that built the Toyota GR Yaris, the GR Supra, and the GR 86. Of note, this is the first time that a Toyota-made body-on-frame SUV will be given the Gazoo Racing treatment. 
TOYOTA LAND CRUISER | Off-road Capability | Toyota, starring a 3D render of the GR Sport version
With regards to specs, not much is known yet, and we suspect that more details won't surface until its scheduled launch sometime around 2022. According to reports, the Land Cruiser GR model might be receiving Toyota's electronic Kinetic Dynamic Suspension System (e-KDSS). How this works is that the suspension system can temporarily disable its stabilizer bars in order to get more suspension travel, resulting in better off-road performance. 
In terms of powertrains, Toyota is once again getting secretive. For all we know, Gazoo Racing is cooking up a more powerful version of the new Land Cruiser's V6, but do note that we can only speculate about that at this point. We are certain however that this sportier Land Cruiser will also receive the Multi-Terrain Select system, or maybe even a more off-road oriented version of it.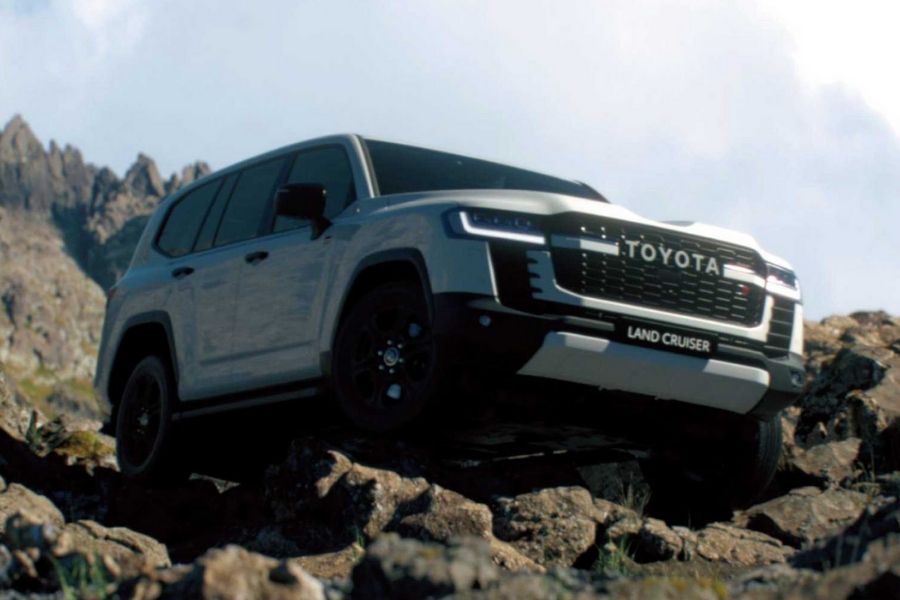 A view of the Land Cruiser GR Sport from a lower angle. Note the beefy skid-plate
Looks-wise, so far Toyota has already released teaser videos of the Gazoo Racing SUV. Up front, we can see that it ditches the chrome in favor of black-colored pieces, and gets a more "tucked-in" front bumper for better approach angles. Below the said bumper, it also has a more prominent-looking skid plate. From the sides, it gets black-colored wheels, side mirrors, and door handles.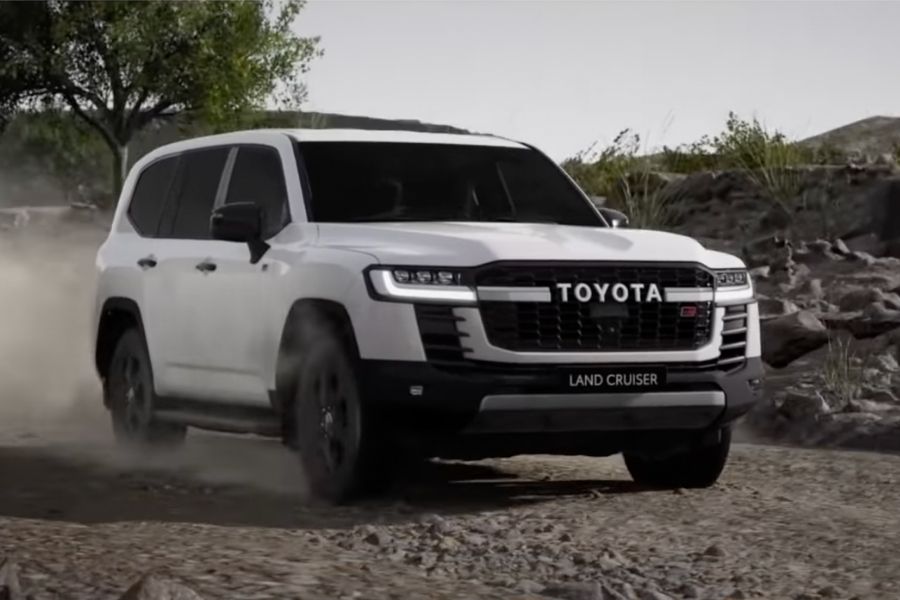 2022 Toyota Land Cruiser GR
Are you excited about the Toyota Land Cruiser GR Sport? Would you like the idea of Toyota releasing it for the Philippine market? 
For more car news, car reviews, and car maintenace tips, keep it here on Philkotse.com. 
Know more about Toyota Land Cruiser 2021

The Toyota Land Cruiser has been around from time immemorial. In fact, it is currently the longest-running car on Toyota Motor Philippines production. Its heritage and lineage started way back the '50s. Time has already tested the reputation of the Toyota Land Cruiser. It came from a total off-road car and evolved into one of the market's most luxurious SUVs. The all-new 4x4 SUV offering from Toyota is very capable of boasting benchmark-setting statistics in function and form. The Toyota Land Cruiser now comes with advanced features, including Traction Control (A-TRC), Vehicle Stability Control (VSC), Hill-Climb Assist, CRAWL Control, and Multi-Terrain Select. Powering the Toyota Land Cruiser is an enormous 4.5L Direct Injection Twin Turbo-Intercooler V8 Diesel mill that pumps out 232 horsepower and 615 Newton-meter of torque as its maximum output. It can pull the vehicle up and over the roughest and most undulating terrains in the country. This 4x4 SUV is worth every penny because of its proven dependability and reliability. The Toyota Land Cruiser is the perfect vehicle for family or for drivers who are up for an adventure. It is available in two variants – Standard and Premium. The Premium variants get extra features that provide an advantage both on and off-road.

Cesar G.B. Miguel
Author