The special device allows thieves to silently unlock and easily drive away vehicles.
You would think that high-tech luxury vehicles that offer advanced technology would be much difficult to steal. The vehicles have upgraded sensitive sensors so that the alarm goes off as soon as a threat is detected. With some state-of-the-art devices, the manufacturer's support team and the car ownerswill  even get the notification right away.
But what if the alarm never sounds because your car wasn't exactly broken into, not technically at least? Car thieves are using highly transportable and fairly cheap device to mimic the wireless car key fobs and trick the vehicle into thinking the key fobs are in close proximity.
>>> Click to find out 3 most stolen cars in the Philippines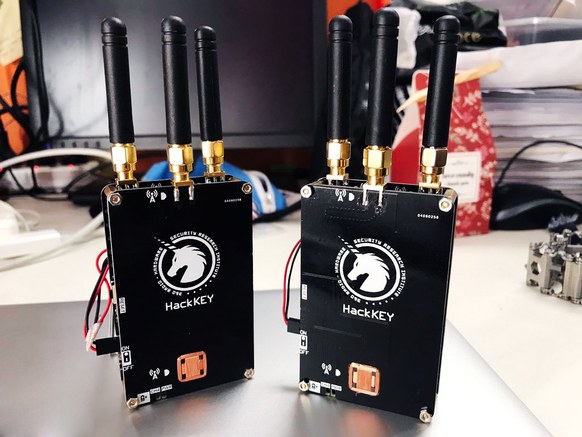 The special device allows thieves to silently unlock and easily drive away vehicles
According to car news, a lot of premium car brands provide a keyless entry system for their vehicles. This allows you to unlock your car without a key. Perhaps more than half of all new cars worldwide have power locks with remote control to open them while the previous generation cars open only manually. So the radio signal from the key fob has to be strong enough, which is depended on the fob's proximity to the car. Car thieves can use special tech to spoof a signal from the key. They use transmitting tools to relay this signal so that effectively telling the car that the key appears to be in the driver's hand and near the car.
Normally this special device can be costly but a group of researchers from the Beijing-based security firm Qihoo 360 were able to make the transmitting equipment for just $22. Not only is their tool relatively inexpensive, it's also better because it can multiply the radio's attack range, allowing car thieves to steal vehicles that are quite far away from the key fob.  
Jun Li, one of the researchers in the Qihoo group, shared that the pair of gadgets make stealing vehicles cheaper and easier. You're spending day and time shopping or you're in your office, and you have to park your car outside, no garage. Someone holding a gadget slips near you and then someone else holding the other gadget can unlock your vehicle and drive it easily.
Watch Li's video below to see how a thief can steal a grey Mazda CX5 with this special device?
Relay Attack Against PKE (Passive Keyless Entry ) System of Cars
See also:
"Mystery Device" Can Unlock and Start Your Vehicle
>>> See related post: Go to Highway Patrol Group's Facebook page to check your missing car