We don't need to wait too long as the all-new Cayenne is coming soon.
There are only three days left for the 2018 Porsche Cayenne to be completely unveiled. However, some Porsche addicts can't hide their great excitement of the new SUV. After a single teaser image of the third-gen Cayenne was officially published, Laurent Schmidt – a Swiss rendering artist has decided to create a vivid rendering of the SUV.

The previous sketch of the 2018 Porsche Cayenne
Based on the outgoing model and using his creation, Schmidt has given us an overview of the Cayenne's side view.
>>> Have a look at the undisguised 2018 Porsche Cayenne
Like the previous sketch, it can be seen clearly that the roofline is remarkably more sloped than the current model with a more prominent rear diffuser. The front fascia is renewed with a new reflector on the side fender and more streamlined running lights. Moreover, it seems the SUV inherits the tail lights design from the sibling 911. Finally, the sportier appearance of the new Cayenne is completed by a new set of bigger wheels.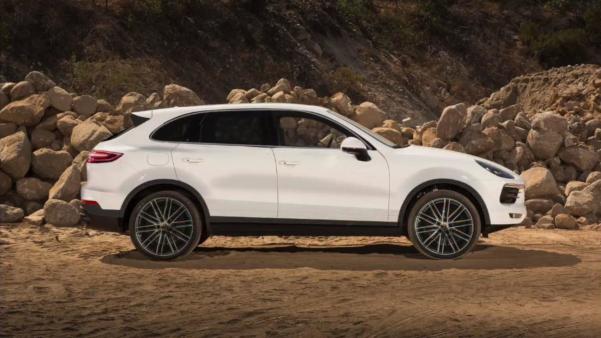 The roofline is remarkably more sloped than the current model
Now, have the new rendering made the new Cayenne much clearer to you rather than images you've seen in the teaser video last week showing the Cayenne's performance in a variety of climate extremes?
For further details, the 2018 Porsche Cayenne will ride on the MLB Evo platform found in the Audi Q7 for sale and the forthcoming Volkswagen Touareg. As a result, the vehicle will be lighter and also more technologically advanced than the predecessor.
Regarding the powerplant, both V6 and V8 engine options will be offered. In particular, a Turbo S E- Hybrid model is expected to make a great power of 680 hp and 850 Nm of torque.
So, see you next Tuesday, the new Cayenne!
Let's watch the way Schmidt created this rendering:
2018 Porsche Cayenne in rendering
>>> View related post: Porsche to create carbon fiber wheels
Recent posts