It is also available for Suzuki motorcycle and marine.
Suzuki Philippines Incorporated (SPH) presents the Ecstar Suzuki Genuine Oil which is used in its global business network. The lubricant Ecstar started to be developed way back in the 1980s and is said to be the guiding "star" towards an "Ecstatic" performance.
The Japanese carmaker shared that there are three advantages when using the Ecstar oil. The first advantage is that the Ecstar Genuine Oil provides fuel savings thanks to its developed formulation. Users of the Ecstar Genuine Oil can expect an improvement in fuel consumption by up to five percent, according to Suzuki.
The Ecstar Suzuki Genuine Oil launched in the country last March 20
The second advantage is that this type of oil offers outstanding engine protection. Suzuki formulated the Ecstar Genuine Oil to achieve the thermal stability needed for optimal engine operation whether in a cold or hot climate. The third advantage is that it deliberately cleans the engine which ultimately extends the lifespan.
SPH offers two variants of the Ecstar Genuine Oil for automobiles, namely the F9000 and F7000. The F9000, or the Ecstar Fully Synthetic OW20 Engine Oil, is a high fuel-efficient and fully-synthetic technology engine oil. It maximizes engine protection, provides optimal engine performance, and offers ultra-high fuel-efficiency.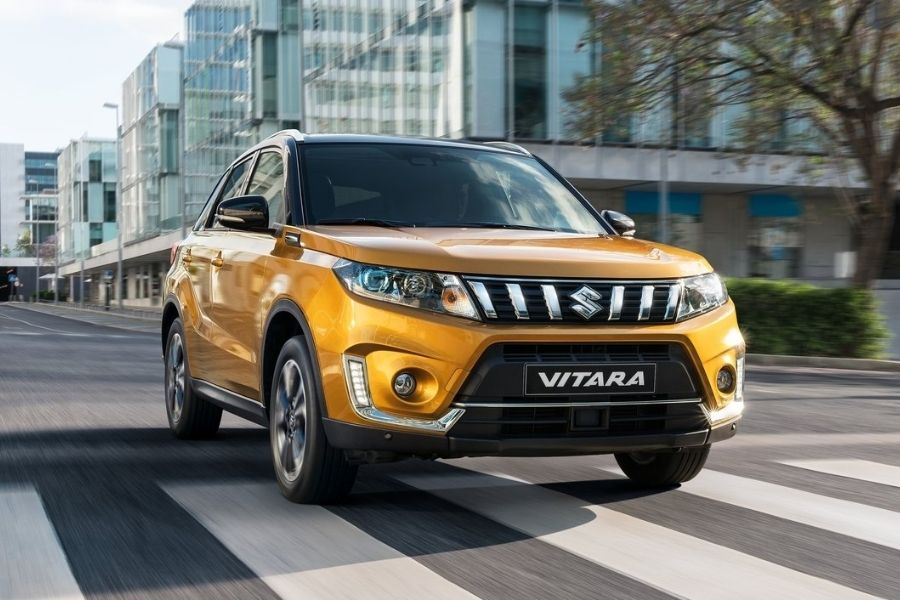 Suzuki Vitara
>>> Related: Suzuki Auto Pasong Tamo opens with newly-built service center
Meanwhile, the F7000 is the Ecstar Semi-Synthetic 5W30 Engine Oil that provides better engine protection, better engine performance, and superior fuel efficiency. Ecstar Genuine Oil is also available for other means of transpiration such as motorcycle and marine.
As of pricing, the Ecstar Fully Synthetic OW20 Engine Oil comes with a suggested retail price (SRP) of Php 570, available in a one-liter bottle. The Ecstar Semi-Synthetic 5W30 Engine Oil, on the other hand, is available only in drum packaging with an SRP of Php 390. The Suzuki Ecstar Genuine Oil is now available nationwide.
Here at Philkotse.com, we value your interest in the automotive industry. Visit our website to find out more.
Know more about Suzuki Vitara 2021

Introduced in 1984 by multinational automaker Suzuki, the Vitara is a versatile compact crossover. Now on its fourth generation and enjoyed for over 30 years, this Hungary-built vehicle is still glorious as ever. The current release is noticeably smaller measuring 1,610mm high, 1,775mm wide, and 4,175mm long. Its size is its strength and advantage as it can effortlessly maneuver on the busy streets in the metro and can be parked at any challenging spaces. The new Suzuki Vitara is splashed with the latest innovations in and out. With this, you can expect convenience, luxury, and pleasurable driving experience. Currently, it has only one variant, the Vitara GLX AT Allgrip. The said variant can either come in a monotone or two-tone color scheme.

Rex Sanchez
Author
Recent posts