It will be the second time the British driver will perform in Mindanao.
Subaru Philippines will be arriving in Davao later this month for another round of stunt shows performed by British precision driver Russ Swift.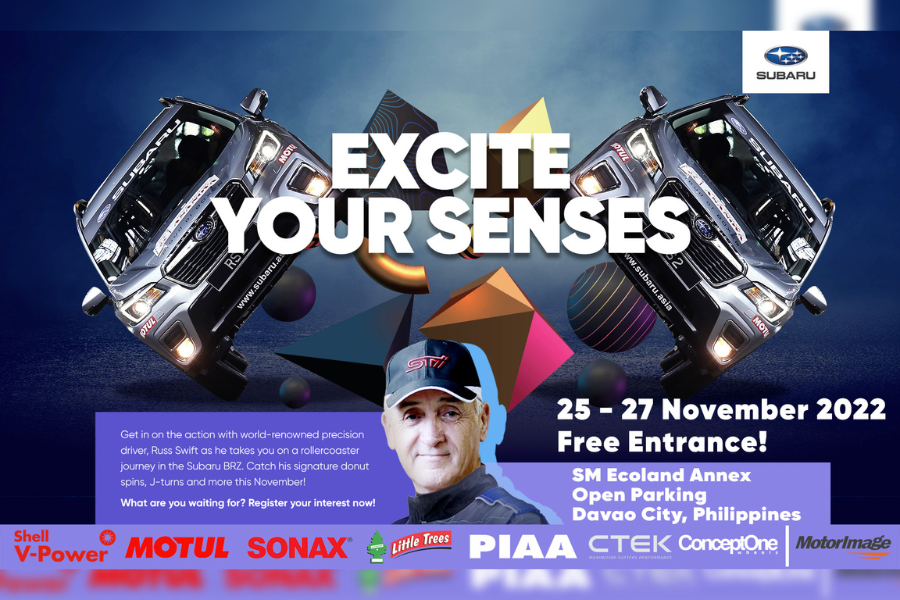 Mr. Swift will arrive in Davao City for his stunt show
Russ Swift has been busy working with the Japanese automaker in bringing car stunt entertainment to Filipinos since his return to the scene at the 2022 Manila International Auto Show (MIAS). The Davao stop follows the driver's stunt show in Pampanga last month where he showcased the capabilities of the all-new WRX, BRZ, and Forester.
The three said Subaru models will also appear in Swift's upcoming performance in Davao, which will mark his second show in Mindanao. Davaoeños shouldn't miss the all-new Subaru WRX in action as it is one of the most iconic nameplates of the brand developed from its enthusiasm for rally racing.
Enabling the Subaru WRX put up a show is a 2.4-liter turbocharged boxer-4 engine capable of generating 271 horsepower and 350 Nm of torque. According to Subaru, the sports sedan can go from zero to 100 km/h in 6.0 seconds. It has also been built with a revised suspension system, which should give Swift more confidence to toy around with the car.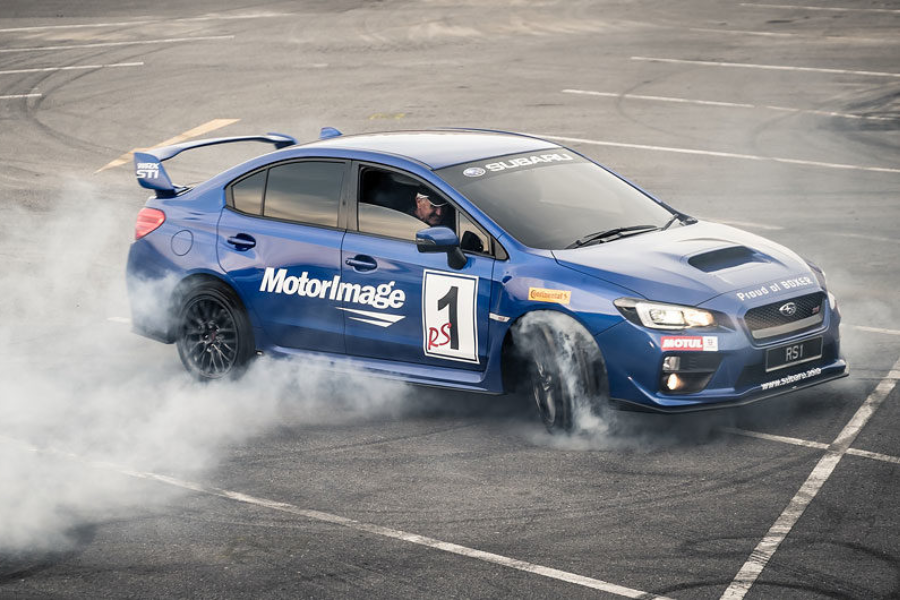 Russ Swift is a Guinness Record Holder for his driving
Among the tricks the British driver will perform to the crowd are his signature parking stunt, J-turns, donuts, and a dance routine. Visitors can also test drive the latest Subaru vehicles at the venue on a special track designed to showcase its latest technologies.
The upcoming Russ Swift Stunt Show will be happening at SM Ecoland, Davao City, this November 25 to 27. It is free of charge and open for everyone to enjoy. For your reference, here is Swift's performance schedule:
November 25 (Friday) – 1:00 p.m. / 3:00 p.m. / 5:00 p.m.
November 26 (Saturday) – 1:00 p.m. / 3:00 p.m. / 5:00 p.m.
November 27 (Sunday) – 1:00 p.m. / 3:00 p.m. / 5:00 p.m.
Keep up with the latest in the car industry at Philkotse.com.

Know more about Subaru

Subaru Philippines is offering seven new models in the local market. The Subaru price list ranges from Php 1,908,000 to Php 3,408,000. All of the seven models are passenger vehicles. Included in the Subaru crossover lineup are Subaru XV, Subaru Evoltis, and Subaru Forester. Meanwhile, the Subaru Outback and Subaru WRX Wagon compete in the wagon segment. Completing the lineup are the Subaru BRZ coupe and Subaru WRX Sedan.
In addition to the monthly Subaru car price list, Philkotse.com offers the best promotions from all dealers in the Philippines. These include prepaid and paid programs, as well as the lowest monthly contribution that car buyers can benefit.

Rex Sanchez
Author