It's yet another major infrastructure project to ease mobility.
Vehicular traffic has been a perennial problem in Metro Manila and neighboring areas for decades. Various infrastructure projects ranging from new roads to additional railways aim to address this, and one of the big-ticket ones is the MRT-7.
SMC's MRT-7 Progress Update
Also known as the Metro Rail Transit Line 7, this is a rapid transit line currently being constructed in the National Capital Region. The project is being undertaken by San Miguel Corporation (SMC) through its subsidiary SMC-Mass Rail Transit 7 Incorporated, at an estimated cost of Php 62.7 billion.
MRT-7 traces a 23-km route with elevated, at-grade, and depressed sections linking North Avenue in Quezon City to San Jose Del Monte in the province of Bulacan.
It comprises a total of 12 stations along the way and will be linked to the existing LRT-1 and MRT-3 through a common station being constructed at the corner of EDSA and North Avenue.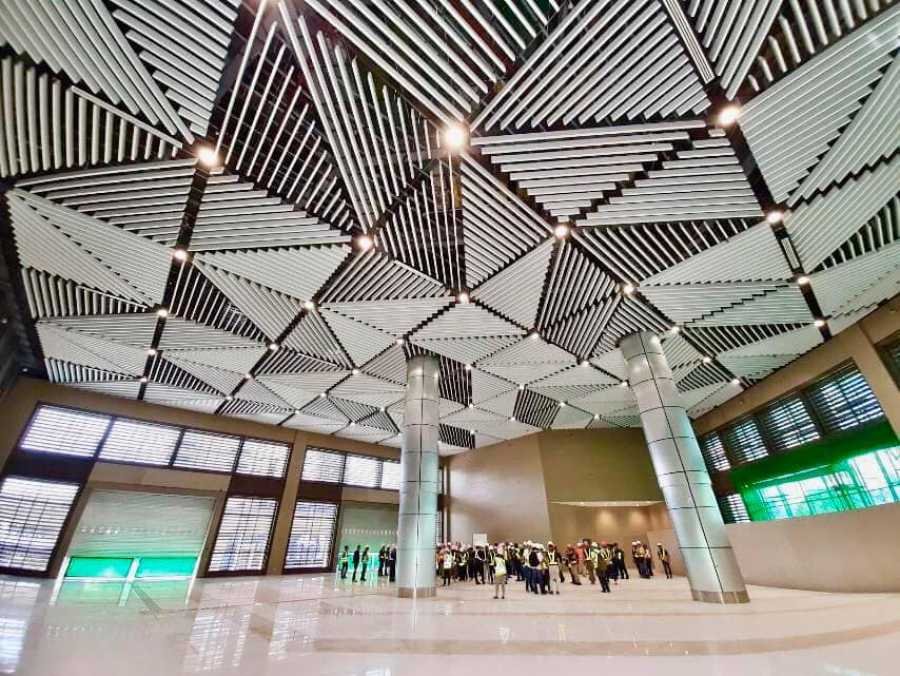 The Atrium, part of the North Avenue Common Station Project, has been completed
As of April 2021, SMC reports that the MRT-7 is 55 percent complete and that the project is expected to be operational by December 2022. The company says that work on its infrastructure projects including MRT-7 has not stopped despite the pandemic, as it wants to create more jobs and help spur economic recovery.
SMC is planning an extension of the project to Bocaue, replacing the original plan of a 22-km six-lane highway, improving access to Ciudad de Victoria. This will also connect Metro Manila with the New Manila International Airport (MIA), entailing an additional 30.3 km to the present line.
The company plans to finish the extensions before 2050. There are even plans for a 13.9-km spur line, adding a further eight stations eastward, connecting to the present LRT-2 and the Cainta station of the proposed MRT-4 monorail.
>>> Related: After Skyway Stage 3, SMC targets Pasig River Expressway completion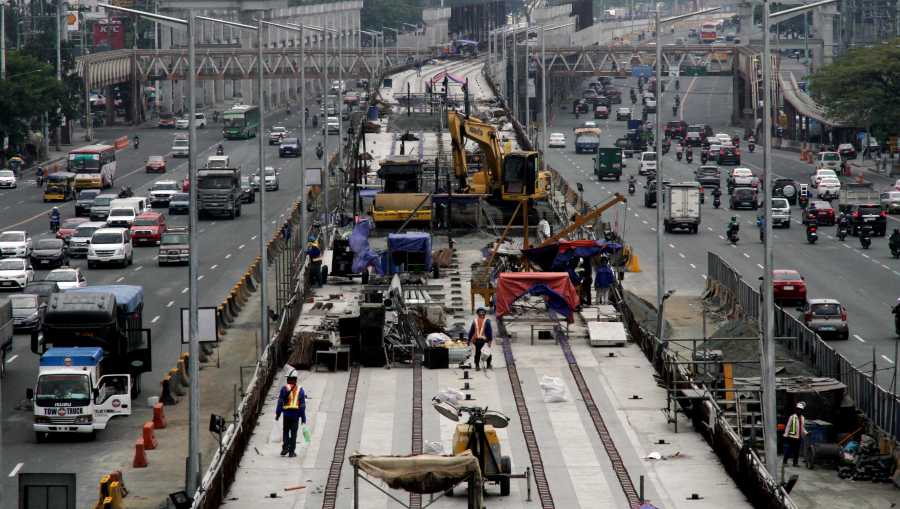 SMC says the MRT-7 is on track to begin operations by December 2022
Once completed, the railway will ferry an estimated 300,000 to 850,000 passengers a day, shuttling them between from any point in Metro Manila to Quezon City, Caloocan, and Bulacan, as well as nearby areas.
According to SMC, MRT-7 will help turn Bulacan into a major growth center, especially in conjunction with the MIA project.
Keep track of the latest infrastructure projects that benefit mobility at Philkotse.com.

Joseph Paolo Estabillo
Author