Final safety checks and preparations for the inauguration are underway.
San Miguel Corporation (SMC) announced that the Skyway Stage 3 project has been completed and will be fully operational by January 15, 2021.  
Skyway Stage 3 Quick Look: 22-minute drive from NAIAX to Balintawak
The 14.8-km elevated tollway project connects the South Luzon Expressway (SLEX) in Buendia to the North Luzon Expressway (NLEX) in Balintawak. It is part of infrastructure projects intended to alleviate traffic congestion in Metro Manila by cutting down travel time between the two tollways at the outskirts of the metropolis.
Although the necessary works have been completed, Skyway management said that the expressway will be closed from 10 p.m. of Wednesday, January 13 to Thursday, January 14. This is to make way for safety checks ensuring that the roadway can safely accommodate motorists, as well as preparations for the 5 a.m. opening ceremony on Friday.
"Safety audit, as well as stakeholder's feedback is necessary as road traffic measures must adopt to fit with the current road situation," according to Department of Public Works and Highways (DPWH) Secretary Mark Villar.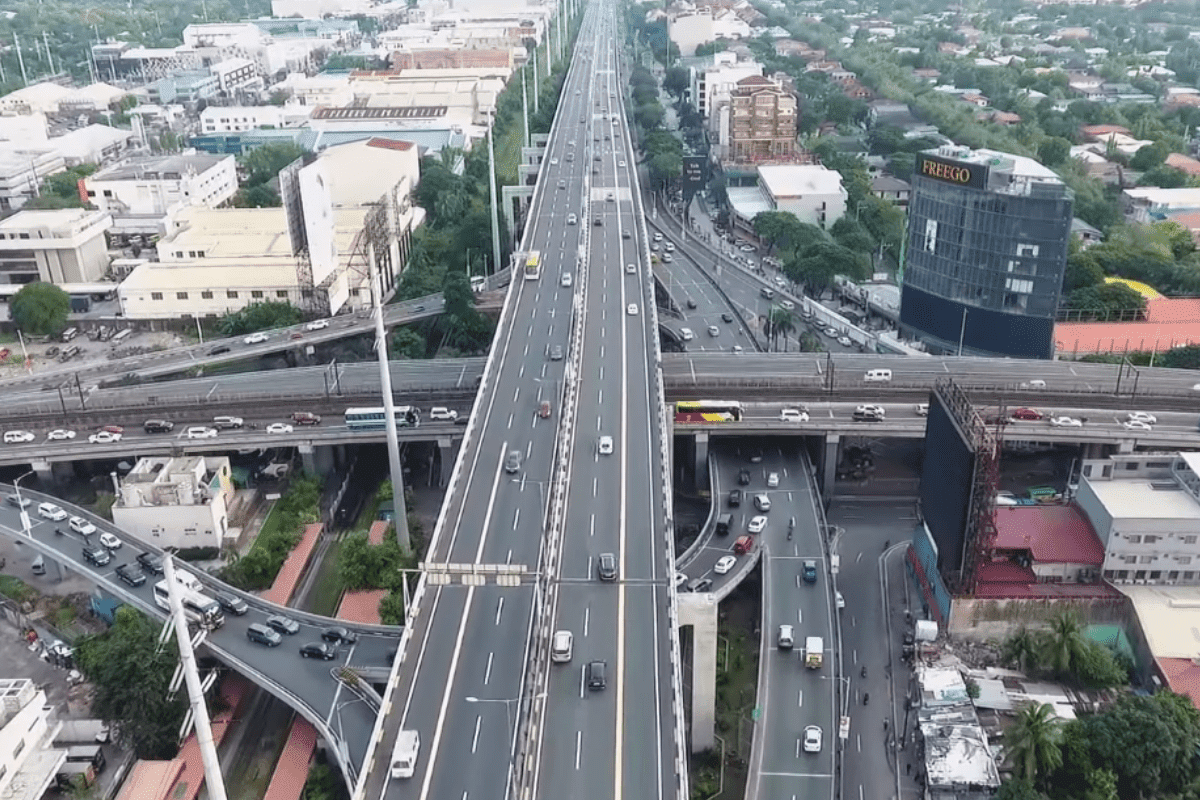 Skyway top shot
SMC partially opened the Skyway Stage 3 to motorists last December 29 even as portions remained unfinished, waiving toll fees for a month. With the expected formal opening of the project on Friday, travelers can still pass free of charge, now extended until February 1, according to a Facebook post by SMC President and COO Ramon Ang.
The DPWH says that SMC and its subsidiary CITRA Central Expressway Corporation (CCEC) are still completing some entry and exit ramps. "Once fully completed, motorists will be able to utilize all the Skyway Stage 3 ramps at Buendia, Quirino, Plaza Dilao and Nagtahan, Aurora Boulevard, E. Rodriguez, Quezon Avenue, Sgt. Rivera, and the NLEX Interchange," it added.  
In a statement, SMC requested the public to be patient while final preparations are underway. "We ask for the kind understanding of motorists, as we prepare to officially open Skyway 3. Following the opening, motorists will be able to experience the benefits of all seven lanes and all the features of this game-changing expressway that will reduce travel time from SLEX to NLEX and vice-versa, to only 30 minutes."
We give you access to traffic updates at Philkotse.com.

Joseph Paolo Estabillo
Author