Skoda Kodiaq vRS to debut next year
There will be drastic changes in both design and performance.
According to the Czech automobile manufacturer, the hot Kodiaq vRS will come in 2018 and the SUV promises to get some tweaks in styling design in order to distinguish itself from the standard Kodiaq.
The approaching vRS, correspondingly, will allegedly receive a more aggressive front bumper in addition to an extra trim around the car windows and front grille.
The approaching vRS will allegedly receive a more aggressive front bumper 
>>> Click here for some specs and images of the Skoda EVs before Frankfurt
Information about the powertrains is still a vague figure. However, some sources claimed that the new vRS would have "lots of torque". This means that the top-spec variant would possibly possess a diesel engine like the Octavia vRS. A petrol version would likely be taken into consideration, but it seems that Skoda wants to put a greater focus on diesel. The new SUV is expected to be four-wheel drive as standard. Apart from this, 5- and 7-seat models are also in the works.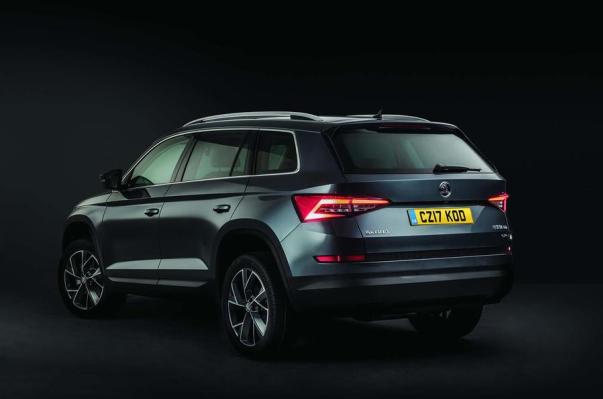 The new vRS would have "lots of torque"
In Britain, vRS models play an important part in Skoda's total sales. For this reason, the upcoming vRS is hoped to dominate the SUV market in the UK and probably go much further to German. But it doesn't seem to be enough for the Czech brand. In Asia, the company plans to build and roll out an exclusive Kodiaq coupe in China. So, will the new vRS hit the potential Chinese auto market next year? Stay tuned.
>>> Related story: 2017 Skoda Citigo facelift now goes on sale with prices from £8,635