Accounts of at least two incidents have been making the rounds online.
In light of reports about a suspected ride-hailing scam victimizing commuters, a senator has called on relevant authorities to apprehend individuals posing as drivers of ride-hailing apps.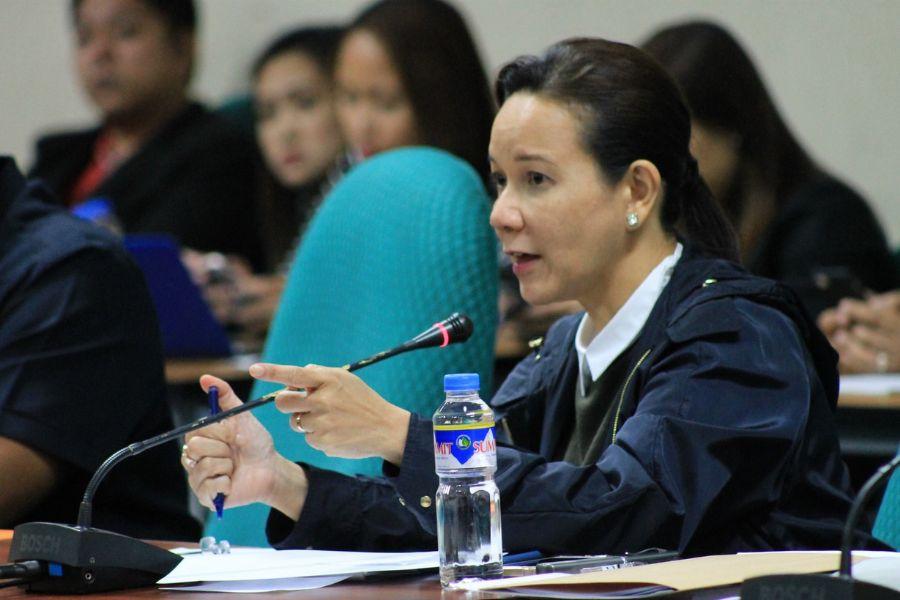 Senator Grace Poe of the Senate Committee on Public Services wants those posing as drivers of ride-hailing apps arrested  
Senator Grace Poe issued a statement after netizens posted about their experiences of being approached by drivers pretending to be booked through transport network vehicle service (TNVS) apps even if they were driving a different vehicle. 
"The scheme could victimize passengers through exorbitant fare charges that would be hard to contest once inside the vehicle. Worse, it threatens the safety and security of passengers as the ride offer could be used as cover for other criminal intent," said Poe, who chairs the Senate Committee on Public Services. 
She encouraged ride-hailing companies to cooperate with authorities in weeding out these fake drivers that could affect their business. "Our weary commuters who are forced to shell out their hard-earned money to get to their destination or to get home deserve to always feel safe and secure," Poe added.

Stories have been circulating on social media about the experiences of commuters with drivers who claim to be booked by them through ride-hailing apps and offering to ferry them to their destinations. Once they have boarded the vehicle, the victims would be charged with fees that are much higher than those indicated in the app.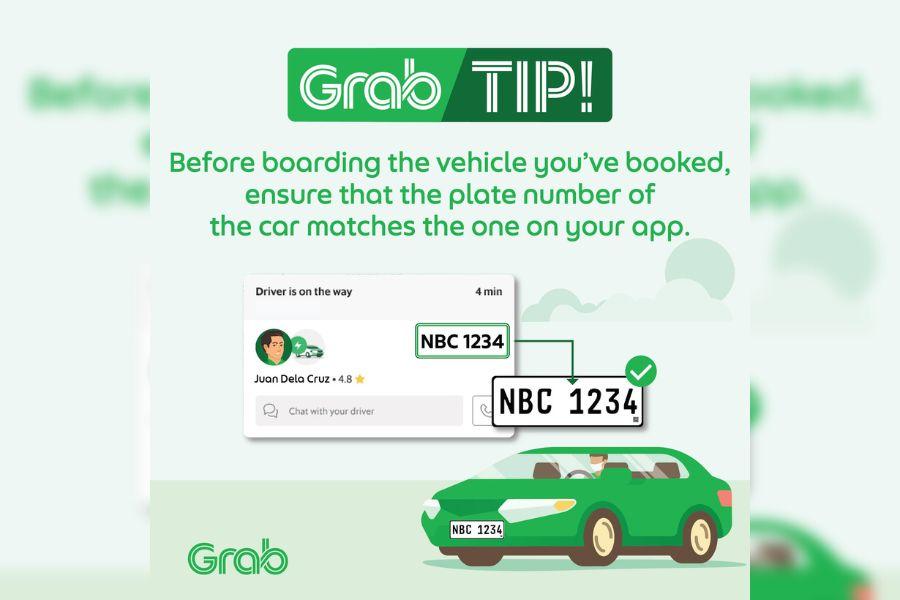 Ride-hailing app Grab reminds its users to always check the license plate of vehicles they booked  
Two of these incidents reportedly occurred at a popular mall in North Triangle, Quezon City. In one instance involving an SUV, the driver initially agreed to the rate of Php 259 as indicated on the app. After traveling 100 meters, this was suddenly increased to Php 300. 
The victim was able to record the incident using photo and video, leading the Land Transportation Office (LTO) to issue a show-cause order to the SUV's owner, who faces the prospect of having the driving license revoked.

"The vigilance of our people must be matched with quick action from the police, Land Transportation Franchising and Regulatory Board (LTFRB), and other concerned agencies in putting in place measures to counter this illegal modus," the senator noted.  
LTFRB Chairman Teofilo Guadiz III warned those involved in these scams to stop because they affect the operations of legitimate TNVS providers. The agency told the public to be vigilant against attempts by unscrupulous drivers to victimize them with scams, and advised those involved to apply for a legitimate franchise instead to earn money legally as accredited drivers for ride-hailing apps.          

There are no scams on our mobility updates at Philkotse.com. 


Joseph Paolo Estabillo
Author