Travel time between Malolos and Clark will soon take only 35 minutes.
The Philippine National Railways (PNR) Clark Phase 2 has shown significant development since the last time we reported about its progress. Department of Transportation (DOTr) Secretary Art Tugade recently posted aerial photos of the railway project on his official social media account, showing where the tracks will be laid.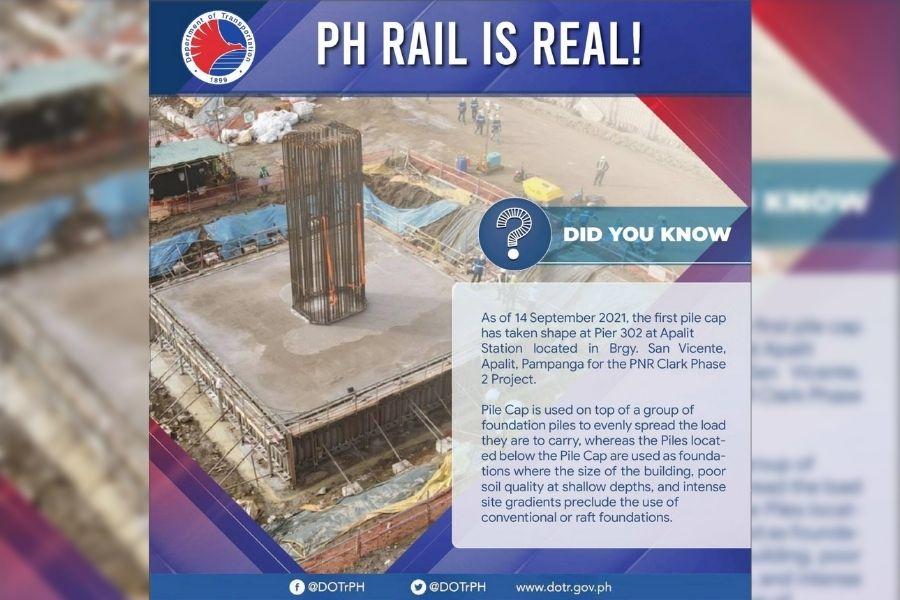 The railway project is steadily making progress
Now, the agency announced that the first pile cap of the railway project has been constructed, located at Pier 302 of the Apalit Station in Brgy. San Vicente, Apalit, Pampanga. With the first pile cap's completion, the PNR Clark Phase 2 is 33 percent complete as of September 2021.
In the photos provided by Tugade, the pile cap is the boxed-shaped concrete that firmly holds the column. A pile cap is said to be used on top of a group of foundation piles to evenly distribute the load they are to carry. Below are the piles which are used to provide a strong foundation for the railway project.
Upon completion, the DOTr said that PNR Clark Phase 2 will reduce the travel time between Malolos and Clark to 35 minutes from the usual one hour and 30 minutes. A project cost of $2.75 billion (around Php 140 billion) has been allocated by the government, financed by the Asian Development Bank (ADB) and the Japan International Cooperation Agency (JICA).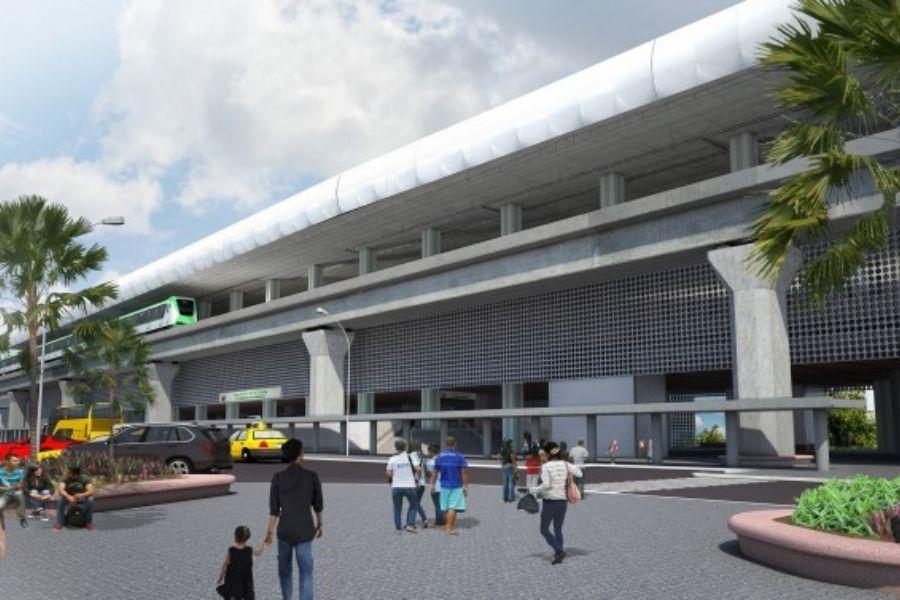 Clark will soon be closer to people residing in Metro Manila
The PNR Clark Phase 2 is part of the larger North-South Commuter Railway (NSCR) line project which has a total of length 147 km. The massive rail infrastructure will be built with 35 stations, operating 464 train cars with 58 8-car train sets configuration.
Ultimately, the NSCR project will connect Calamba, Laguna and Clark, Pampanga sometime in 2025. Not only will this railway project provide a faster mode of transportation, but also help improve air travel as it will create a network between Metro Manila and the Clark International Airport.
Catch more exciting news about the country's infrastructure projects on Philkotse.


Rex Sanchez
Author