Expect a price rollback for both gasoline and diesel.
Motorists will likely be happy to know that there will be another price reduction on fuels this week, for both gasoline and diesel.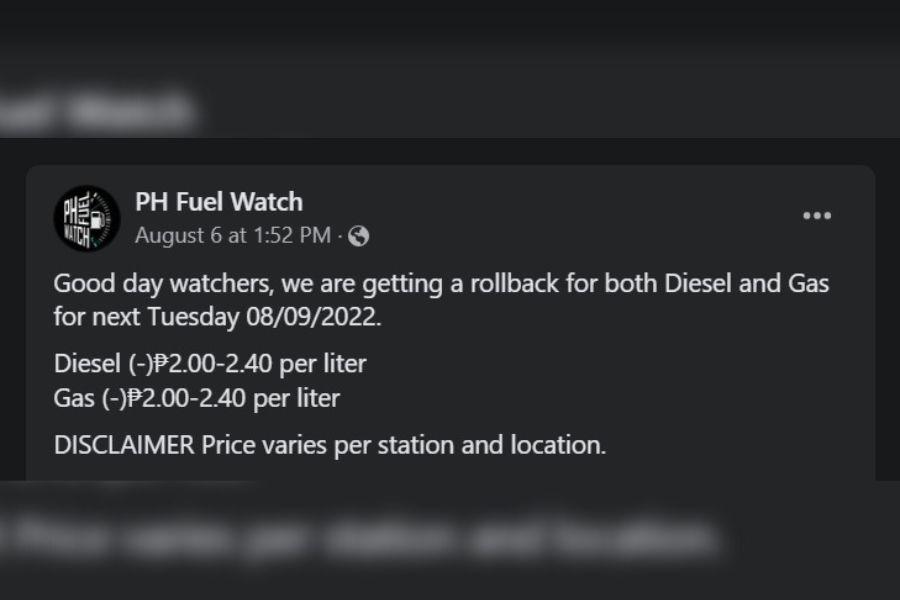 PH Fuel Watch announced price rollbacks for both diesel and gasoline effective August 9
On its Facebook page, fuel price watchdog PH Fuel Watch mentioned a continuing downward trend in fuel prices. It projects a rollback of between Php 2.00 and Php 2.40 per liter for both diesel and gasoline. PH Fuel Watch says that final prices will depend on the gas station as well as location. 
A separate advisory by Cleanfuel announced that diesel prices will be slashed by Php 2.20 per liter for this week. Meanwhile, gasoline prices will go down by Php 2.10 per liter. 
Unioil estimated that diesel prices will be cut down by Php 2.00 to Php 2.20 per liter, while gasoline prices will be discounted by Php 1.90 to Php 2.10 per liter.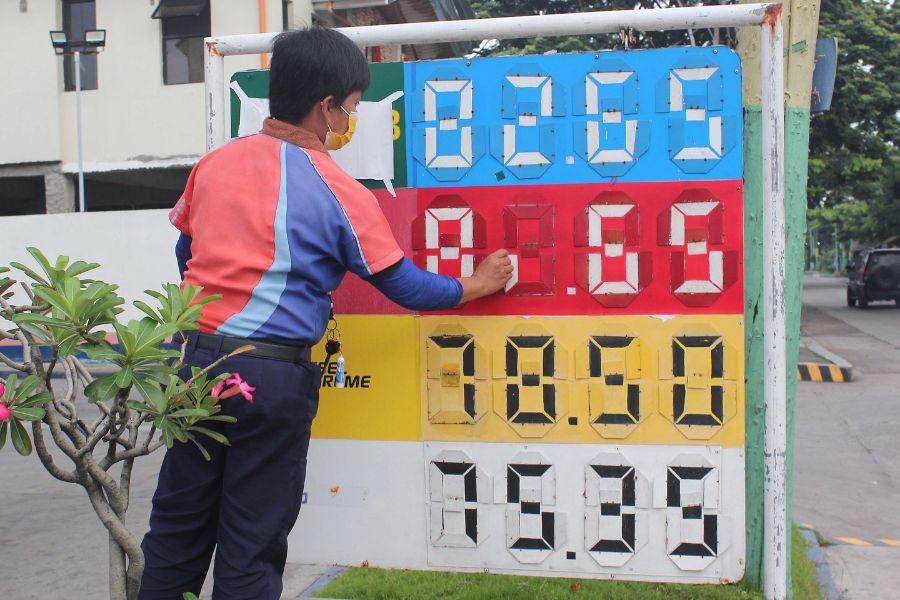 This is the sixth straight rollback for diesel fuel
The price adjustment for gasoline in particular follows a price increase implemented the previous week, when it retailed for Php 0.75 per liter higher. For diesel, this will be the sixth straight rollback this week, after enjoying successive price reductions for the entire month of July. 
The price movements are a result of trading in the world market in the last five days, anchored mainly on the figures determined by the Mean of Platts Singapore (MOPS) which is the pricing reference used for refined petroleum products sold in Asia. 
As of end-week trading, international benchmark Brent crude fell to $94 (Php 5,224.19) per barrel. This was a major reduction from its high of $110 (Php 6,113.41) the previous week.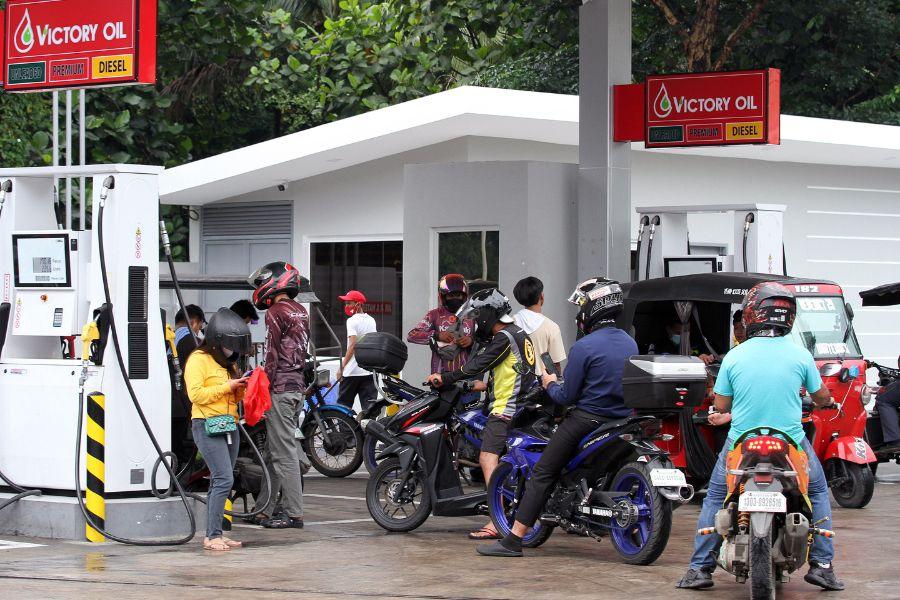 The reduced demand from major world economies has been contributing to lower prices
Industry experts say the downward trend in oil prices has been prompted by global concerns of a looming recession, resulting in reduced demand for oil among the world's major economies. This has been boosted by the Organization of Petroleum Exporting Countries' (OPEC) commitment to increase oil output by at least 100,000 barrels daily. 
Monitor the latest fuel price movements with Philkotse.com.   


Joseph Paolo Estabillo
Author