It's an old bridge that really needs an update.
In order to continue the rehabilitation project of the Meycauayan bridge, the North Luzon Expressway Corporation (NLEX Corp.) will be closing its southbound lane. The said lane will be closed from June 15, 9:00 p.m. to June 16, 4:00 a.m., and on June 16, 9:00 p.m. to June 17, 4:00 a.m.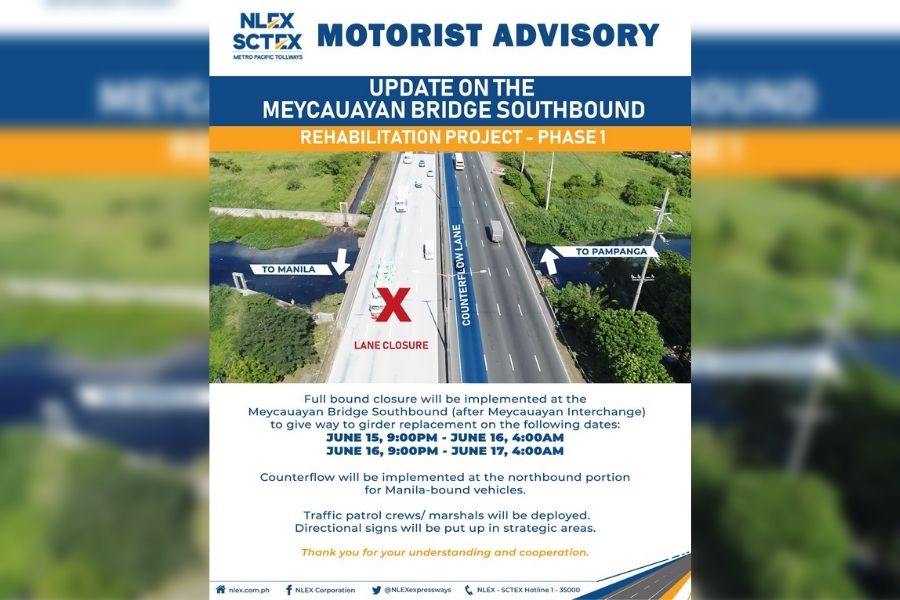 The official NLEX Corp post regarding the said lane closures on Meycauayan bridge 
In order to accommodate motorists heading to Manila via the said lane, a counterflow traffic scheme will be implemented on the northbound lane heading to Pampanga. To do this in an orderly fashion, the company will be employing the help of traffic patrol crews and traffic signs positioned on key areas.  
With regards to the said rehabilitation project, it involves the replacement of its girders and slabs. This ensures the safety of motorists, as well as a smoother overall driving experience on NLEX. Do note that the 45-meter Meycauayan bridge was built way back in the 1960s. To this end, there is a need to update elements of its structure to modern standards. 
As a result of the lane closure, traffic will be slower than usual. As such, NLEX Corp. Is asking for the continued patience and cooperation of motorists. The company also reassures that it will be working hard to complete these road works on time, and to hit the scheduled completion date of the Meycauayan bridge project in September 2021.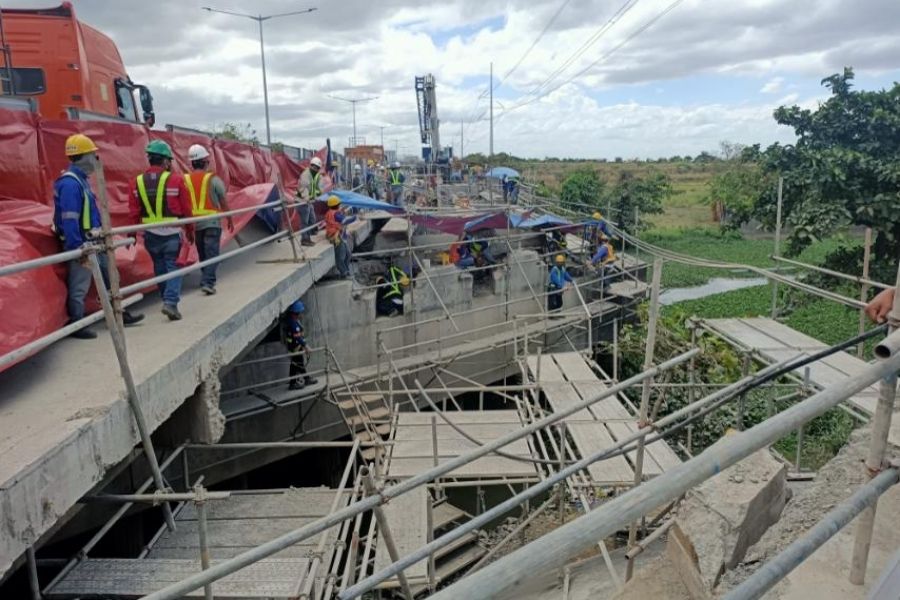 Repairs for the Bigaa bridge
Apart from updating the Meycauayan bridge, the said company is also working on updating the equally old, 64-meter Bigaa Bridge located in Balagtas. As previously reported, it is also currently repairing the pavements of several sections of NLEX. To do this, it will be temporarily closing lanes on the said expressway from June 14 to June 19. 
As for recently completed ones, there's the Candaba southbound slab upgrade, which was finished earlier this month. With its new slabs, it now provides a smoother and safer driving experience for motorists. 
For more car news, car reviews, and road infrastructure updates, keep reading here on Philkotse.com. 

Cesar G.B. Miguel
Author
Recent posts