Spot all the Easter eggs in the teaser photo.
Japanese automaker Toyota has been ramping up its Gazoo Racing (GR) lineup that consists of performance-oriented enhancements. To name one, the brand rolled out the Toyota GR Yaris which offers sporty aesthetics inside and out, as well as the 1.6-liter G16E-GTS inline-3 engine that makes as much as 257 hp and 360 Nm of torque.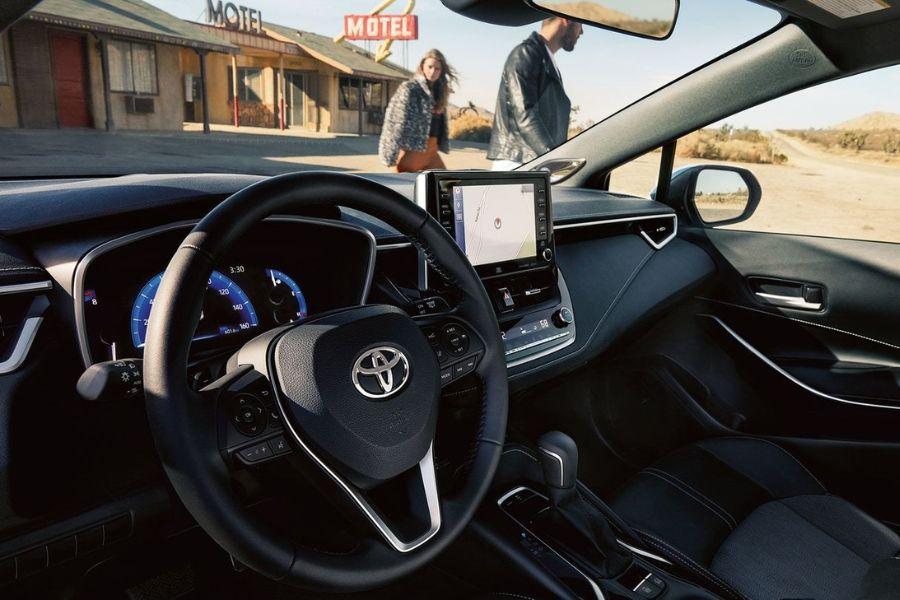 The original photo
Now, Toyota is hinting at another addition to the GR lineup through a teaser photo of the interior of a Toyota Corolla. It may seem like an ordinary photo, but GR Corolla Forum spotted the Easter Eggs that suggest the arrival of a GR Corolla hatch. To note, most Easter Eggs are references to the GR hatchback model mentioned above.
The first one is the G:16 time on the instrument cluster located in between the speedometer and fuel gauge. It is said to be referencing the G16E-GTS inline-3 mill of the GR Yaris. Moving to the center stack, the touchscreen's navigation shows a "GR Four" road, which GR Corolla Forum thinks is the all-wheel-drive system.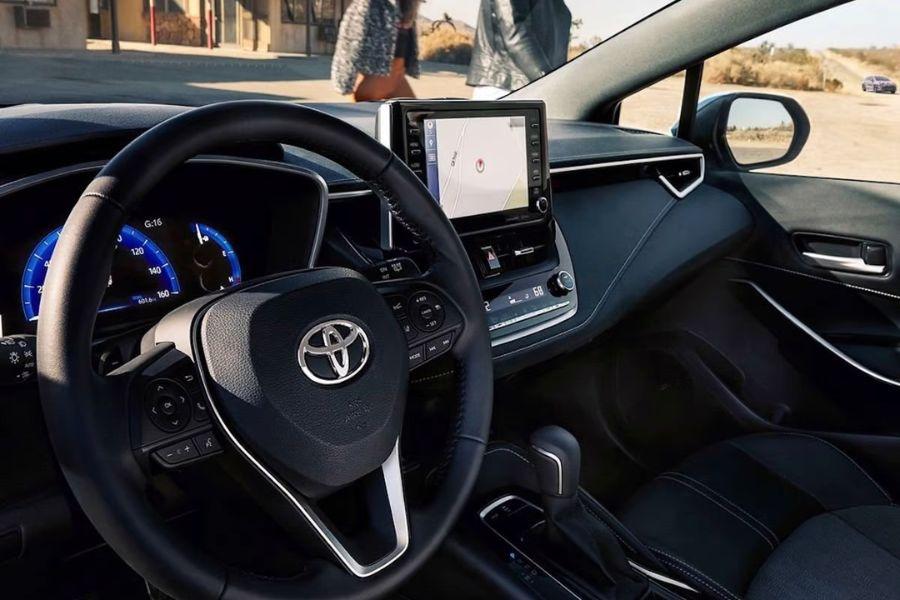 The Toyota GR Corolla teaser
Just below that, the climate control displays the numbers "2 68." This is assumed to be the horsepower number of the Japan-spec GR Yaris. And lastly, a camouflaged hatchback is driving on the ride side of the teaser photo which is said to be the preview for the Toyota GR Corolla hot hatch.
Reports suggest that the Toyota GR Corolla hot hatch should make up to 296 hp from a tuned 1.6-liter inline-3 engine of the GR Yaris. But looking at the teaser photo, the upcoming Japanese hatchback could come with 268 hp. Regardless, this hatch should be an exciting one as the G16E-GTS is considered the most powerful 3-cylinder engine for production models.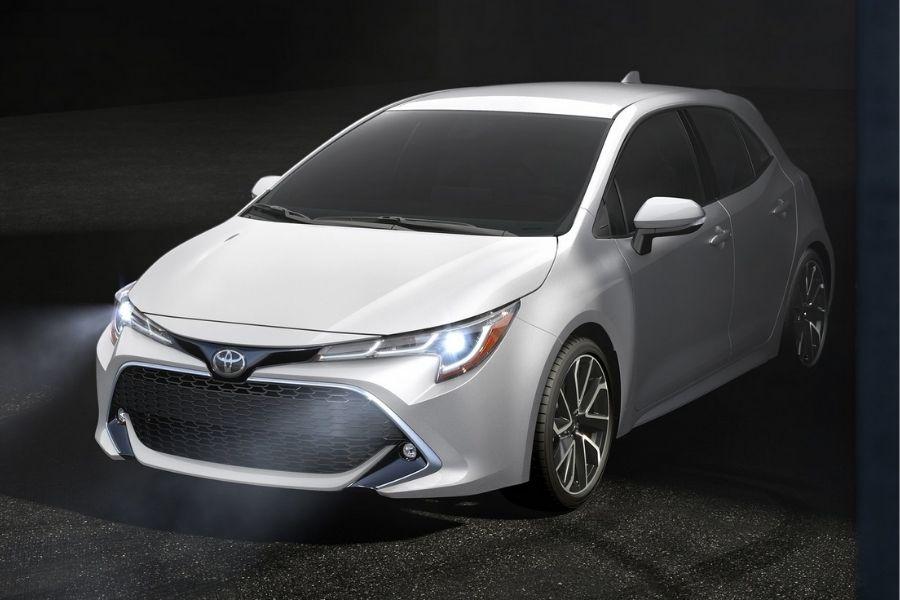 Another hot hatch by Gazoo Racing is bound to arrive [Note: Photo shows non-GR version]
If Toyota Motor Corporation brings out the GR Corolla, the performance-oriented hot hatch will be joining its crossover counterpart, the Corolla Cross, in the GR family. But as a side note, the Toyota Corolla Cross gets a different GR Sport (GR-S) treatment which consists of aesthetic improvements only. As of this writing, no official statement has been released just yet regarding the GR Corolla.
You won't miss the latest car updates here at Philkotse.com.


Rex Sanchez
Author