San Miguel Corp. is eyeing to open the MRT-7 by December 2022.
San Miguel Corporation (SMC) is determined to meet its target operation date for the 22.8-kilometer Metro Rail Transit 7 (MRT-7). The company shared that it has installed two more brand-new Hyundai Rotem train sets on the tracks of the MRT-7.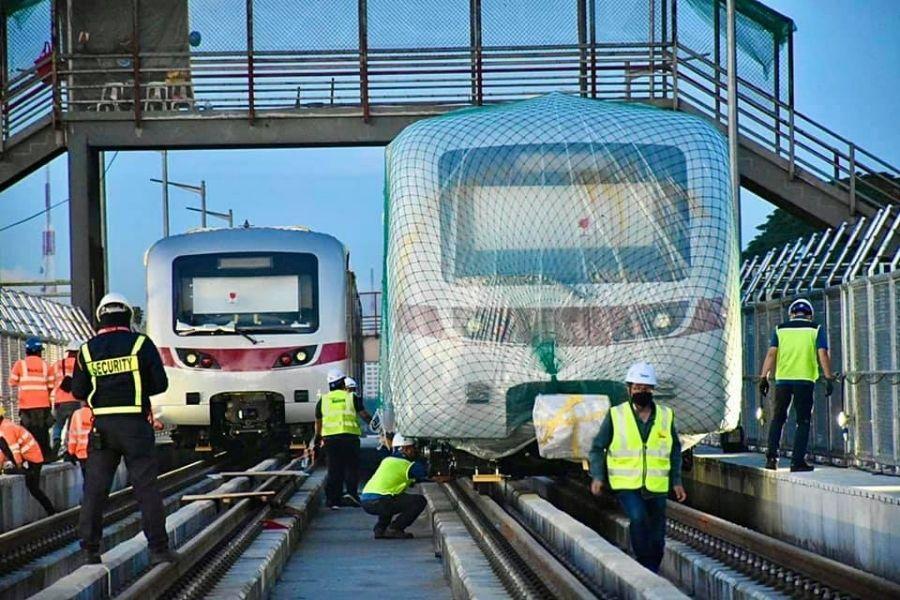 The second batch of MRT-7 train sets
The second batch of train sets was installed on the MRT-7 tracks between University Avenue, and Tandang Sora, which is the same location where the first batch of trains was mounted. SMC said that the entire MRT system will have a total of 108 cars.
SMC added that it is expecting to receive, and install six of the total 36 train sets before the end of the year. The company is targeting to fully open the MRT-7 by December 2022. 
"By the end of the year, we hope to take delivery of two more and complete 36 sets of 108 cars in all before opening this mass transport system to the public by the end of 2022," SMC president Ramon Ang said.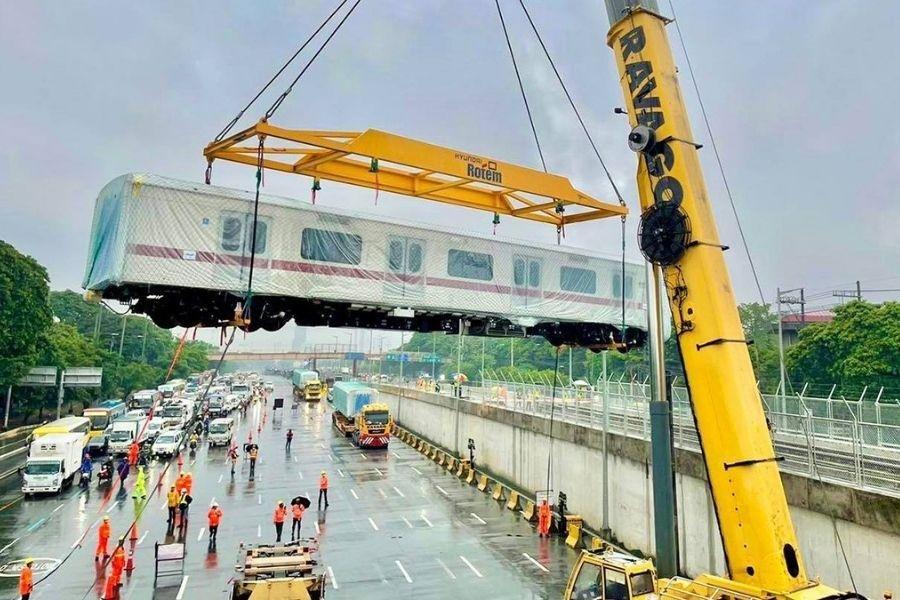 The MRT-7 is expected to open by December 2022
Ang also said that the company is working continuously to finish the MRT-7 project on time. The SMC boss shared that the railway is on track to meet its target.  
"Work continues non-stop on the MRT-7 project, so we can meet our target start of operations by end of 2022. I'm glad to report that we're on track to meet all the key milestones we expect this year," said Ang.
"People who have not been able to visit South Korea or travel around using its trains will be in for a great experience, whether they are commuting to work or school.  As we expect the economy to continue to open more especially in the coming years, MRT-7 will be ready in time to serve the public as our economy rebounds and resumes growth," Ang added. 
To make way for the construction works of the MRT-7, the Metropolitan Manila Development Authority (MMDA) previously announced that a portion of North Avenue going to Elliptical Road will be closed until June 1, 2022.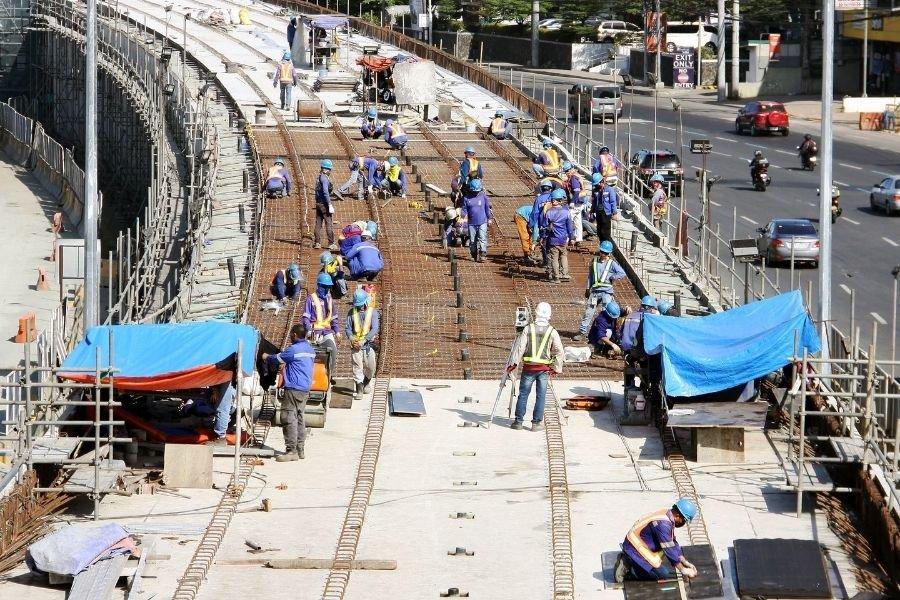 The MRT-7 links North Avenue in Quezon City to San Jose Del Monte in Bulacan
The MRT-7 is a project of SMC and the Department of Transportation (DOTr), which costs an estimated Php 62.7 billion. The MRT-7 links North Avenue in Quezon City to San Jose Del Monte in Bulacan. 
It is said to have 14 stations, and it is expected to accommodate up to 300,000 passengers per day in its first year of operations. The MRT-7 will also reduce travel time from Quezon City to Bulacan from three hours to just 35 minutes. 
Philkotse always connects you to the latest traffic updates.

Martin Aguilar
Author