The brand's seven-seater hybrid MPV could debut as early as this year.
Mitsubishi Motors Corporation (MMC) announced its three-year mid-term business plan, which is from 2023 to 2025. Dubbed Challenge 2025, MMC aims to drive further growth by introducing new vehicle products.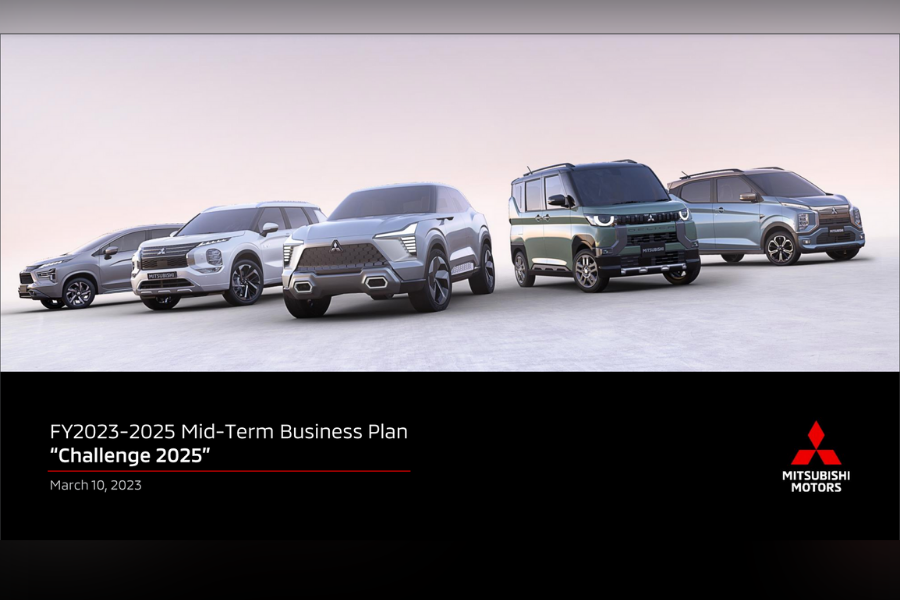 Mitsubishi will roll out several new models under its mid-term business plan
MMC's Challenge 2025 business plan features a "lean and agile" strategy that will help the car brand achieve stable revenue. Mitsubishi plans to do this by concentrating on its regional strategy and continuing company-wide revenue improvement activities.   
Mitsubishi also wants to achieve sustainable growth by addressing the topmost issues identified by the car brand. Among those is responding to climate change and energy issues as well as improvement of product, sales, and service quality. The Japanese car brand also said it would increase its expenditure on electrification.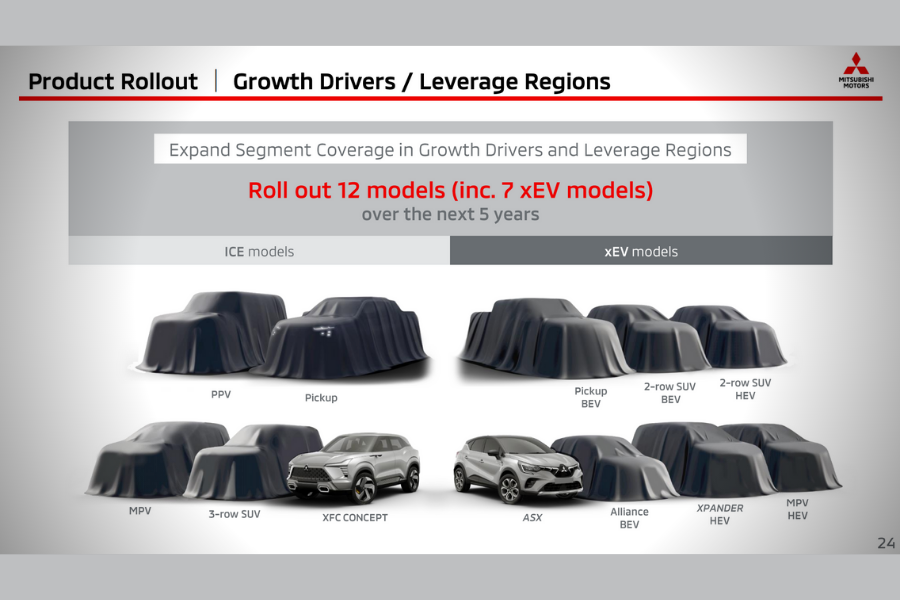 Mitsubishi will roll out 12 new products for the ASEAN and Oceania markets
As such, Mitsubishi will launch 16 new models globally, with nine of them electrified in the next five years. Of note, 12 of the new Mitsubishi models (seven of which are electric vehicles) are bound for the Growth Drivers/Leverage Regions, which include ASEAN and Oceania markets.
Included among the new models for the ASEAN and Oceania markets is the Mitsubishi Xpander Hybrid. Previously, reports stated that the Xpander Hybrid will be introduced into the market sometime in 2023 but Mitsubishi has yet to announce an official launch date for its seven-seater hybrid MPV.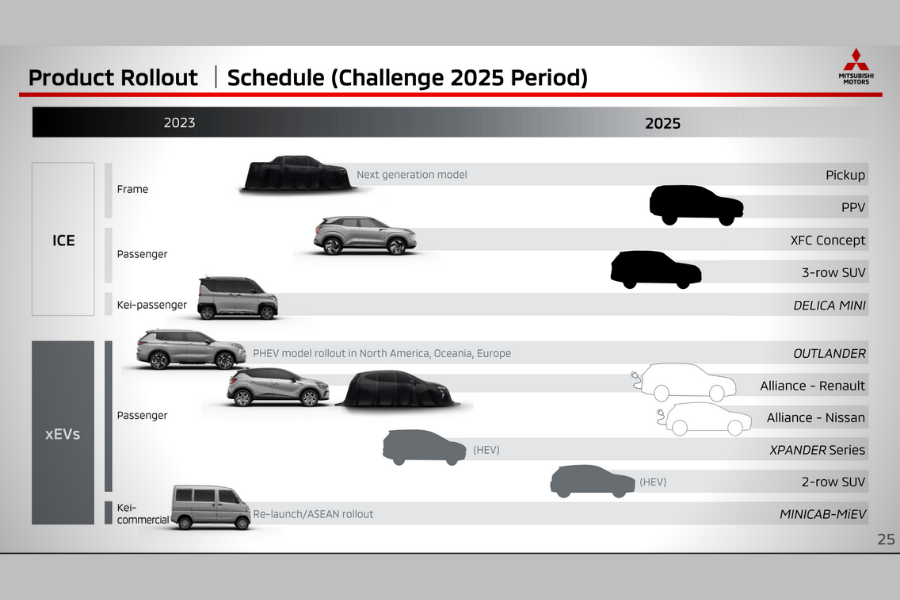 Mitsubishi Challenge 2025 plan roadmap
Looking at the latest roadmap released by Mitsubishi, the Xpander Hybrid is coming sometime in late 2023 or in 2024. This roadmap or timeline is realistic considering the current trend in the automotive industry. A testament to that is the launching of the Suzuki Ertiga Hybrid, which has already made its way into the Philippine market. 
Another indication is that Mitsubishi is reportedly investing in Indonesia to build hybrid models. As reported last March 2021, Mitsubishi has invested IDR 11.2 trillion (around Php 37.7 billion) in Indonesia not just to build hybrid models but to export those products too. The Xpander Hybrid is among the cars to be built in Indonesia.
Aside from the Xpander Hybrid, Mitsubishi revealed that it will be launching an all-electric pickup truck as part of its Challenge 2025 business strategy. Although, the Japanese automaker has yet to share further details about its upcoming electric pickup truck. But, do take note that an electric two-row SUV is also in the pipeline of upcoming Mitsubishi products.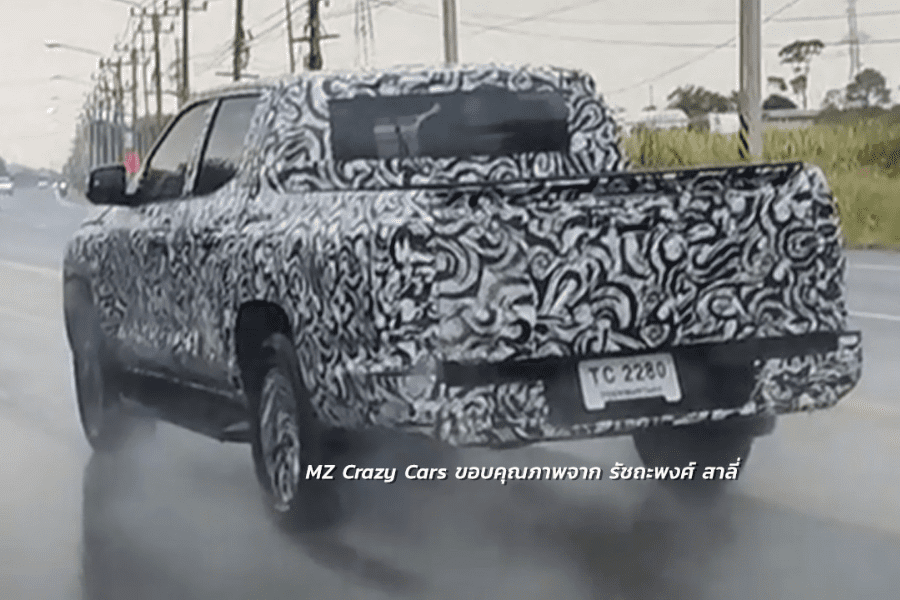 Next-gen Mitsubishi Strada spotted testing in Thailand (Photo: MZ Crazy Cars)
Moreover, the next-generation Strada and Montero Sport are also coming. Based on Mitsubishi's timeline the next-gen Strada pickup truck will debut in middle to later 2023, which is almost the same time as the Xpander Hybrid's launch. Meanwhile, the next-gen Montero Sport is expected to roll out by 2025. 
Get more of the latest automotive news in Philkotse.

Know more about Mitsubishi

Mitsubishi Philippines offers five passenger cars and one light commercial vehicle model for the local market.
The most affordable Mitsubishi model locally is the Mirage hatchback, which starts at Php 704,000. For SUVs, the marque has the Montero Sport. There's also the Outlander PHEV crossover, the Xpander and Xpander cross for MPVs, the Mirage G4 sedan, the Strada pickup truck, and the L300 light commercial vehicle.
At Philkotse, we provide the most up-to-date Mitsubishi Price list, as well as the latest and hottest car promos ranging from low monthly amotrizations, cash discounts, and low downpayments.
For more information about the Mitsubishi Philippines price list 2023, as well other details regarding the brand, continue below.

Martin Aguilar
Author