No major accidents happened for a total of 5.6M of working hours
Safety must be a top priority at all times especially for an industry such as automotive where incidents can be highly fatal. Mitsubishi Motors Philippines Corporation (MMPC), the official business unit of Mitsubishi in the country, is one of the car brands to thoroughly prioritize safety as it recently achieved a 1000 safe-days milestone last February 26, 2021.
The said milestone shows how MMPC managed to maintain a safe working environment as its employees completed a total of 5.6M working hours with no major or lost time accidents (LTA). LTA are incidents where an employee was involved in an accident resulting in the inability to return to work.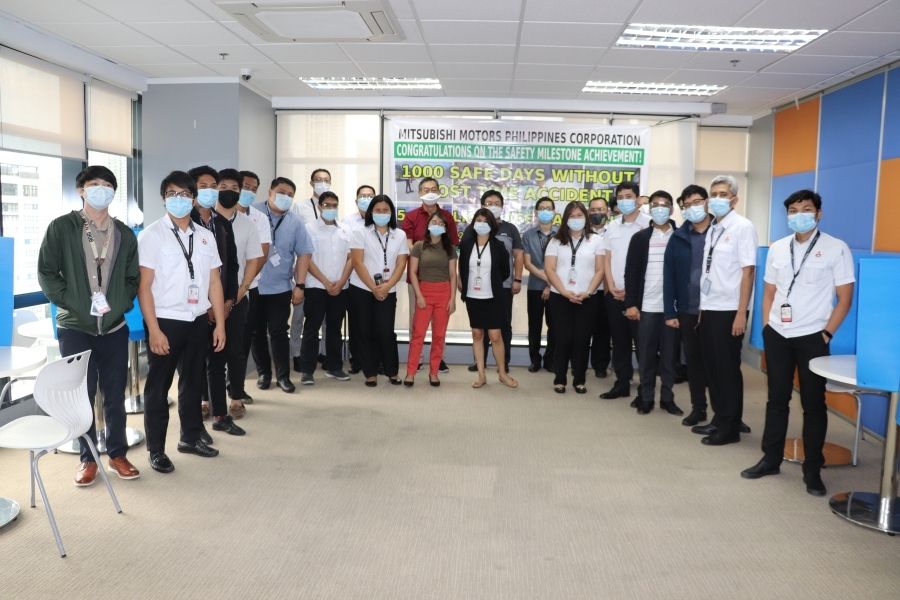 Mitsubishi Philippines breathes safety
Contributing to MMPC's success is its Safety Department that continuously put out programs that aim to promote and improve the Japanese carmaker's working environment and safety habits. Some of MMPC's Safety Department routines to achieve a safe working environment include carrying out daily safety inspections and 5S activities.
Moreover, safety memorandums are issued on a regular basis to MMPC employees to increase safety awareness. MMPC is also mandating all its employees to attend Basic Occupational Health and Safety training to equip them with the knowledge to maximize safety.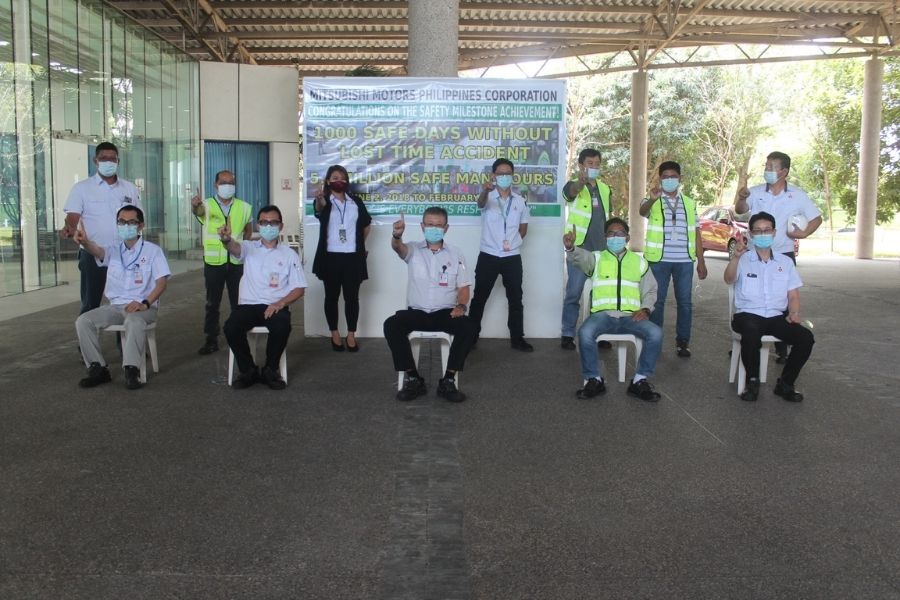 MMPC bagged the Safe Man-Hours Award from the Safety Organization of the Philippines
"The Management of MMPC would like to commend its Safety Department team for their proactive efforts in assuring the well-being of all MMPC employees," said Mr. Mutsihiro Oshikiri, President and CEO of Mitsubishi Motors Philippines Corporation (MMPC).
"We also would like to thank our colleagues for their discipline and cooperation to follow all safety guidelines. With this achievement, not only do we maintain a safe working environment but we also generated many cost and work efficiencies that is much appreciated especially at a very challenging time like now."
Here at Philkotse.com, we value your interest in the automotive industry. Visit our website to find out more.
Know more about Mitsubishi

<p>The most in-demand models of Mitsubishi in the Philippines are the Mitsubishi Xpander, Mitsubishi Mirage, Mitsubishi Mirage G4, Mitsubishi Pajero, Mitsubishi Montero Sport, Mitsubishi Strada, and Mitsubishi L300. You can browse Philkotse.com to learn more about Mitsubishi models, the latest prices, and available promos, as well as the latest news, reviews, updated specs, and other information.</p>

Rex Sanchez
Author
Recent posts