Like the little Pokemon, this Mini is electrifying. 
Lately, the lines between the world of cars and pop culture have been blurring. A couple of days ago, Porsche released the 911 "Sally Carerra". More recently, the Pokemon-themed Mini Aceman concept was unleashed at the ongoing video game trade fair Gamescom.  
Introducing the MINI x Pokémon Collaboration
Like a huge toy, the Mini Aceman concept crossover comes in a box. Not just any box though, as this carries the yellow signature color of the famous lightning-type Pikachu Pokemon. That's only fitting since this cute-looking Mini itself is also a fully-electric crossover. 
Of note, this creative concept vehicle is a product of a partnership between Mini and Game Freak. The latter of course, is the Japanese developer of the well-famous Pokemon series of video games. 
As for the car itself, its exterior still comes in the recognizable shape that the brand is known for. In general though, it's more of an angular but also cleaner and sleeker take on the Mini design formula.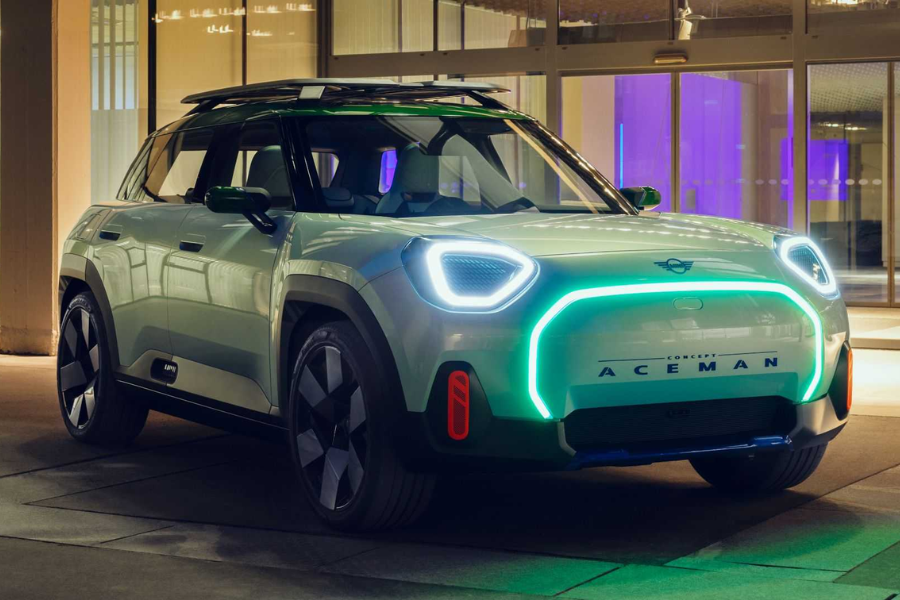 The Mini Aceman EV Concept 
There's the familiar positioning of the headlamps, but these are now contoured LED lights with a more striking light signature. The hood also has side bulges, as well as a set of "deep-dish" concave 20-inch wheels. The top also has a lighted Union-jack style roof rack.  
It also has a very minimalist interior of which the centerpiece is a circular OLED screen. Its dashboard can also display visual effects. Crucial to the interior is the apparent lack of leather. Instead, every single bit about the Aceman concept's interior is crafted out of sustainable materials. Also, the car does not have a lick of chrome on it.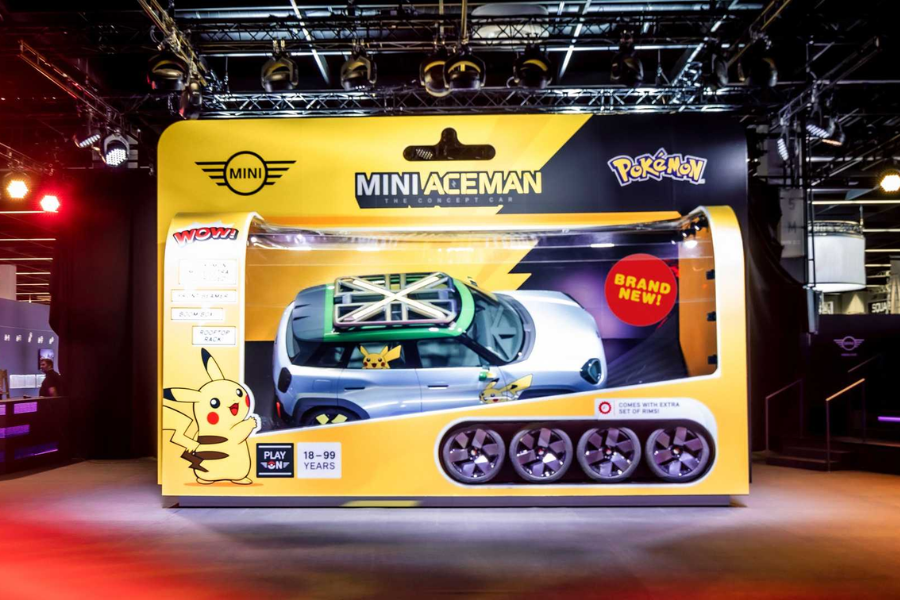 At Gamescom, the Aceman EV Concept is dispalyed like this. Neat
For the Pokemon side of things, the Aceman concept car displayed on Gamescom proudly displays Pikachu as decals on its front quarter panel and rear window. The exterior also has several projectors which are made to display more Pikachu lighting-themed visual effects. A projector mounted on the front can even be used to watch your favorite Pokemon animated film. 
Back inside the car, the aforementioned OLED headunit comes with a Pikachu theme. The cuddly little Pokemon's yellow lightning theme is also present on the Aceman concept's dashboard.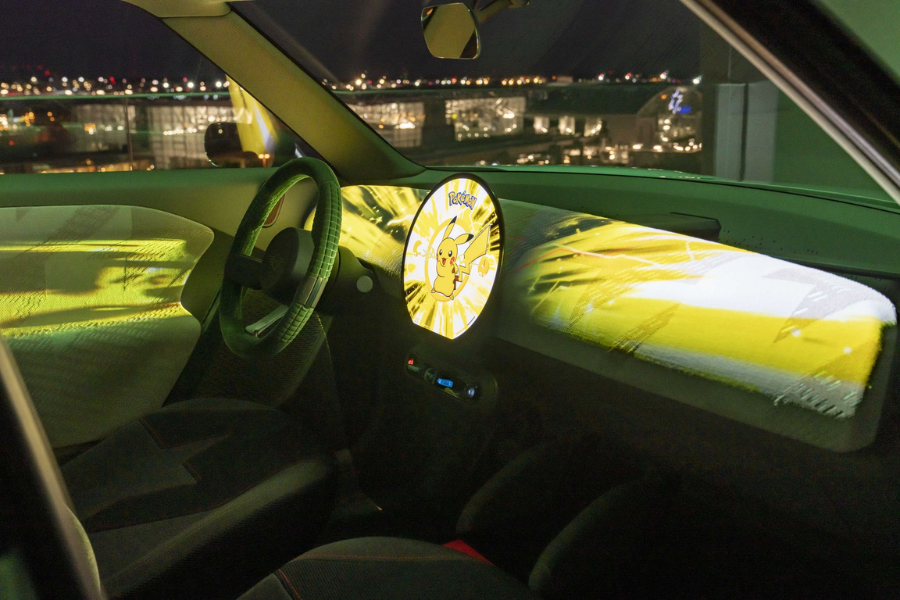 Makes you go: Pika! Pika pee!
For powertrains though, Mini has not provided any specs for the fully-electric Aceman concept. It is likely though, that it will be using the same electric motor and battery combo that the BMW iX3 uses.  
The said powertrain has a range of 449 to 460 kilometers as per the Worldwide Harmonized Light Vehicles Test Procedure. It can also make up to 280 horsepower. 
Catch more exciting new concept cars and the latest automotive industry updates here on Philkotse. 


Cesar G.B. Miguel
Author