It's officially the most expensive car in the world, for good reason.  
Automotive auctions are nothing new, as some of the world's most remarkable cars ever made (whether in price, design, or pedigree) have changed hands with a single bang of the gavel. However, the sale of one Mercedes-Benz model is particularly noteworthy, not only because of its 135-million-euro (Php 7.53 billion) price.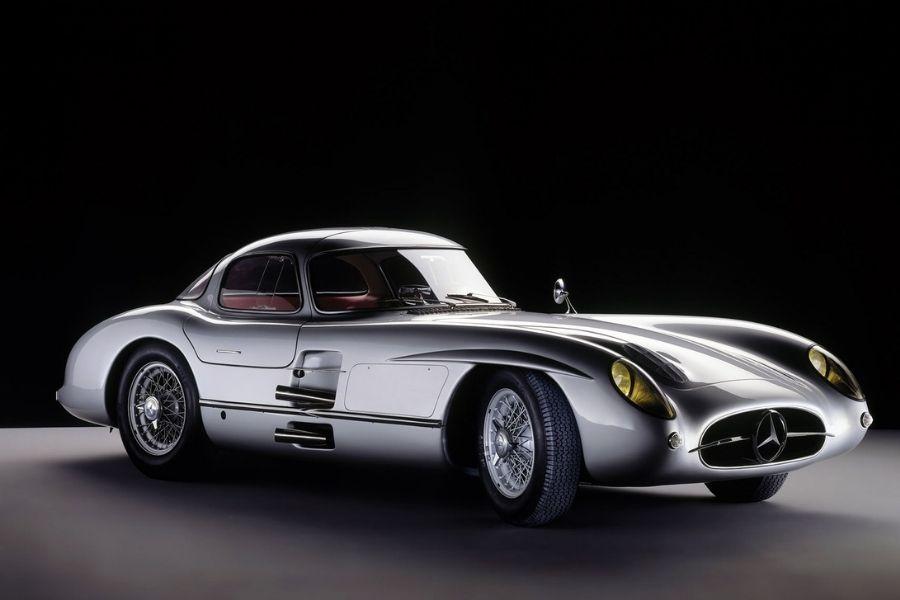 This car was sold to an anonymous buyer for a worthy cause
This is the Mercedes-Benz 300 SLR from 1955, but not just any example from that era. You're looking at the Uhlenhaut Coupe, named after its creator and chief engineer Rudolf Uhlenhaut, and which recently made headlines after being sold by auction house RM Sotheby's to an anonymous buyer last May 5.
While billed as the most expensive car in the world, the 300 SLR Uhlenhaut Coupe comes with none of the conveniences we've grown accustomed to on modern automobiles. But what emphasizes its place in automotive history is the fact that the car is one of only two prototypes in existence, the other safely preserved within the Mercedes-Benz corporate museum in Bad Cannstatt, Germany.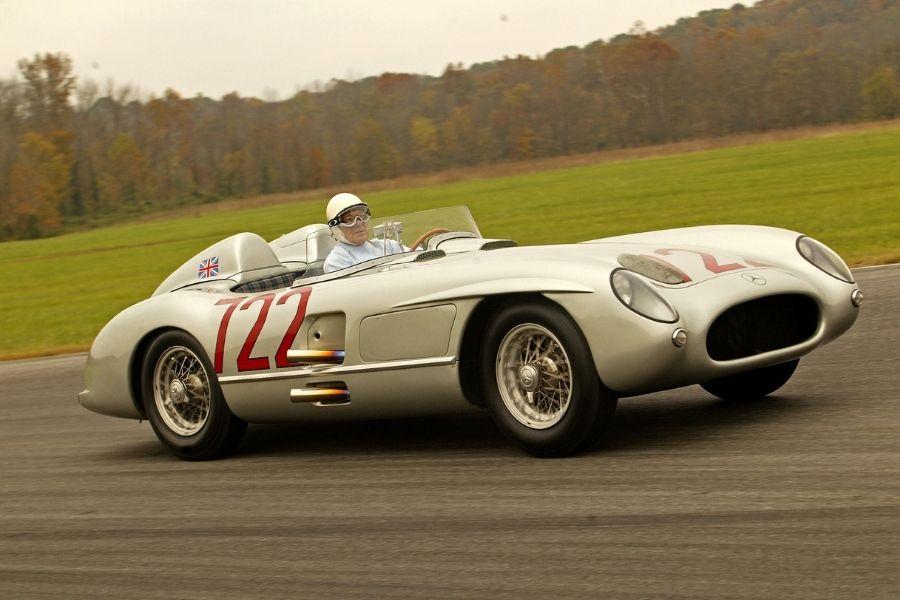 Racing legend Sir Stirling Moss drove the 300 SLR to victory at the 1955 Mille Miglia 
Based on the successful W196 Formula One racing car, the 300 SLR was a two-seat sports racer. It was driven by Stirling Moss to victory at the 1955 Mille Miglia in Italy, eventually scoring subsequent wins at the Tourist Trophy in Ireland, Germany's Eifelrennen, and the Swedish Grand Prix.      

However, disaster struck at the 24 Hours of Le Mans in 1955, when one 300 SLR driven by Pierre Levegh rear-ended another car at high speed. The impact launched the Merc through the air, sending large pieces of debris into the grandstand packed with onlookers watching the race. Levegh was killed along with 83 spectators in what is widely considered the most catastrophic crash in motorsport, prompting Mercedes-Benz to leave motor racing at the end of the 1955 season, returning only in 1987.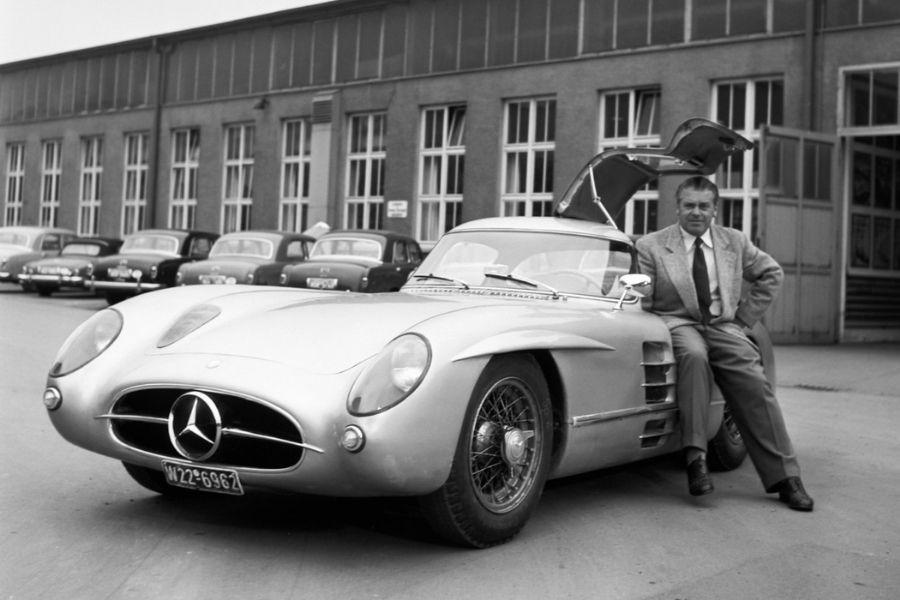 Daimler-Benz chief engineer Rudolf Uhlenhaut with one of two road-going prototypes
Prior to the accident, Daimler-Benz motorsport chief Uhlenhaut had ordered that two W196 rolling chassis be built as road-legal units in preparation for testing, and he ended up taking one of the prototypes as his personal car after the automaker withdrew from all forms of auto racing.   

The Uhlenhaut Coupe had a top speed of 290 kilometers per hour thanks to a 3.0-liter inline-8 engine making 306 horsepower, earning it a reputation for being the fastest road car in its heyday. Uhlenhaut was said to have capitalized on the test mule's capabilities, supposedly using it to drive 220 kilometers from Munich to Stuttgart in over an hour because he was running late for a meeting.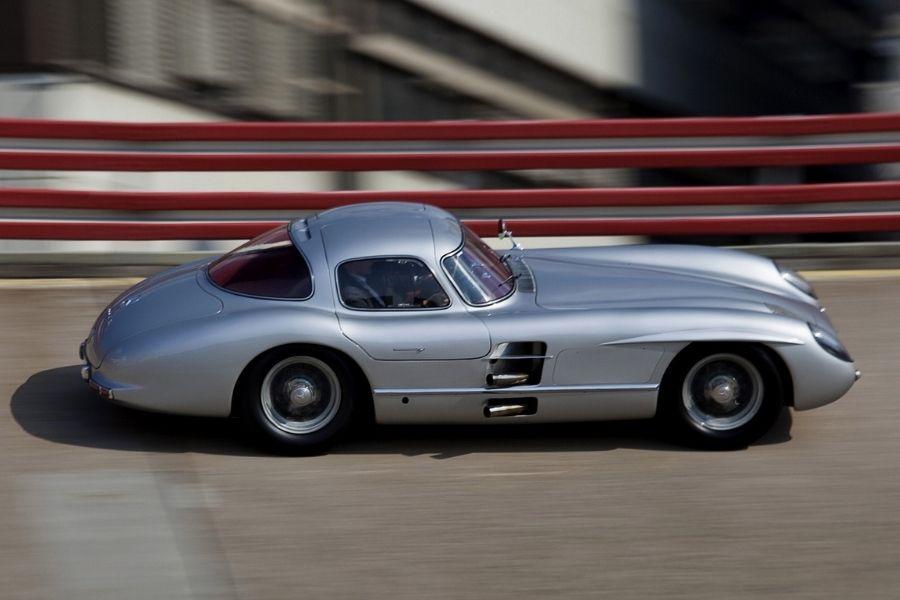 Uhlenhaut supposedly covered 220 kilometers in just over an hour 
While the legendary 300 SLR might have been associated with tragedy, redemption sometimes comes in mysterious ways. An unnamed benefactor agreed to part with a hefty sum to provide such an opportunity, as the May 5 Sotheby's auction showed.

"The 300 SLR Uhlenhaut Coupes are milestones in sports car development and key historical elements that have chaped our brand," said Mercedes-Benz CEO Ola Källenius. "The decision to sell one of these two unique sports cars was taken with very sound reasoning – to benefit a good cause."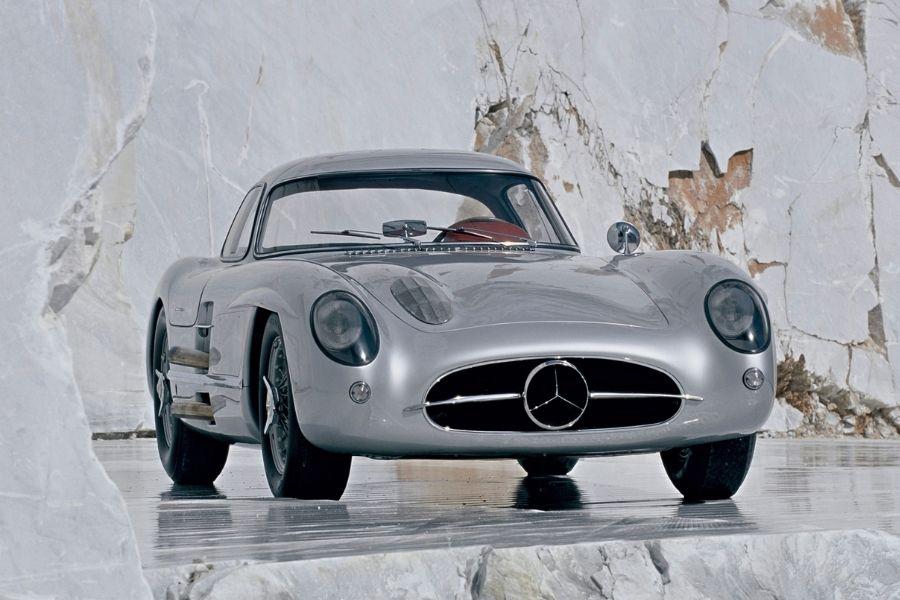 With only two prototypes in existence, the 300 SLR Uhlenhaut Coupe continues to impress
That cause is the Mercedes-Benz Fund, where proceeds from the eye-popping sale of the Uhlenhaut Coupe will be used to jumpstart a global scholarship program benefitting those in schools and universities pursuing environmental studies. "With the Mercedes-Benz Fund, we would like to encourage a new generation to follow in Rudolf Uhlenhaut's innovative footsteps and develop amazing new technologies, particularly those that support the critical goal of decarbonization and resource preservation," added Källenius. 
In accordance with the terms of the auction, the new owner will make the Uhlenhaut Coupe available for public display during special events. This will hopefully give future generations an insight into the prototype's impeccable engineering while appreciating its contribution to a cleaner planet.   

Read more stories behind the world's iconic cars at Philkotse.com.
Know more about Mercedes-Benz

Mercedes-Benz Philippines currently has a total of 13 models available locally. The most affordable model from the German brand sold in the Philippines is the A-Class subcompact sedan which starts at Php 2,490,000 and is sold in three variants. Other models in the lineup includes the C-Class compact executive sedan, CLS-Class and CLA-Class compact executive sedans, E-Class executive midsize sedan, G-Class luxury SUV, GLA-Class luxury subcompact crossover, GLC-Class luxury compact crossover, GLE-Class luxury midsize luxury crossover, GLS-Class fullsize luxury crossover, the S-Class luxury fullsize sedan, and the V-Class luxury van.
Besides the Mercedes-Benz Price 2022 price list we update regularly, Philkotse.com also lists down the hottest car promos from all dealerships nationwide. These include enticing deals like low monthly amortizations, low downpayments, and cash discounts.

Joseph Paolo Estabillo
Author
Recent posts