The agency's offices in NCR will be closed during the ECQ period.
The Land Transportation Office (LTO) announced that its offices in the National Capital Region (NCR) will be closed during the Enhanced Community Quarantine (ECQ) period, which will be until August 20, 2021. However, and as of this writing, the agency did not release any information if the vehicle registration renewal will be extended.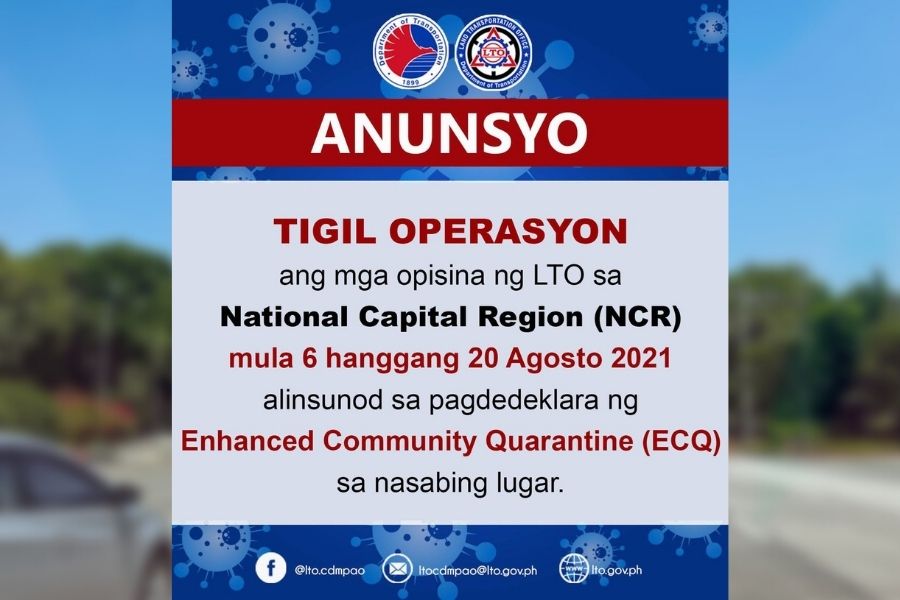 Here's the announcement from LTO
Previously, the LTO has extended the vehicle registration renewal of cars with plate numbers ending in 6, and 7. The registration for cars with plate numbers ending in 6 is valid until August 31, 2021. But with the LTO offices in NCR suspending operations, car owners with plate numbers ending in 6 might have a difficult time renewing their registration. On the other hand, the registration for cars with plate numbers ending in 7 is valid until September 30, 2021.  
The agency also said that car owners with plates ending in 6, and 7 are no longer subject to surcharges and penalties provided they register on the deadlines as indicated on the announcement.
The LTO has also previously said that the validity of Student Permits, Driver's Licenses, and Conductor's Licenses are extended until September 30, 2021. It covers licenses that have expired during the length of the quarantine period.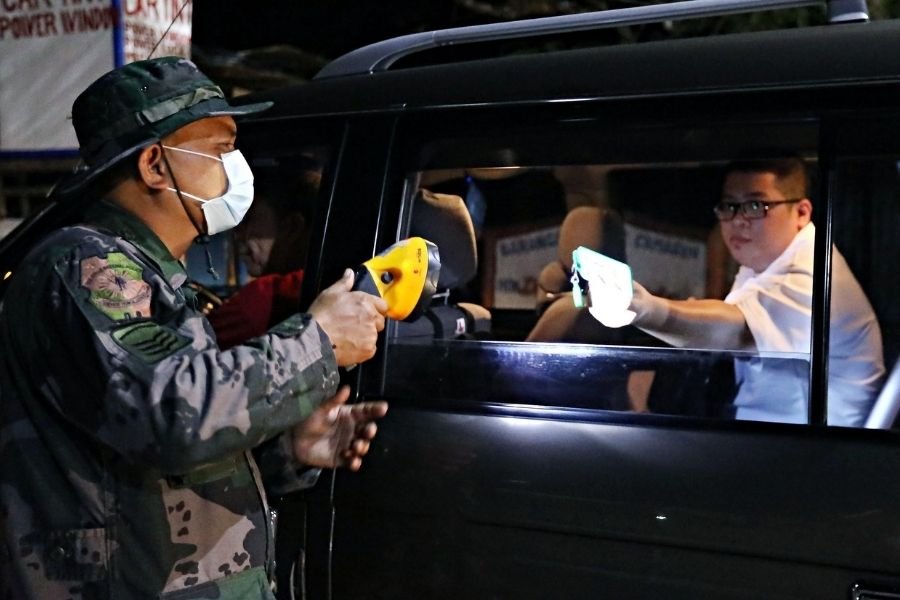 Metro Manila is placed under ECQ until August 20
NCR is once again placed under the strictest quarantine classification until August 20. The decision to implement ECQ in Metro Manila is to curb the rising number of COVID-19 Delta variant cases. The NCR will have curfew hours from 8 p.m. to 4 a.m. during the ECQ period. The longer curfew hours were approved unanimously by the 17 Metro Manila mayors.
Vaccination rollout will still push through during the ECQ period as the Metro Manila Council (MMC) said that individuals who are scheduled to be vaccinated during the ECQ period will be exempted from the curfew hours, and will be allowed to go outside their residences.  
Aside from individuals who are going to be vaccinated, Authorized Persons Outside of Residence (APOR) are permitted to move freely during ECQ. Moreover, public transportation remains available during ECQ.
Visit Phikotse.com for more automotive news, and the latest traffic updates.

Martin Aguilar
Author