Ford automaker just published the teaser for the arrival of next gen Ford Explorer and Ford Escape.
After giving clues about the production of some Ford models as Explorer ST, Shelby Mustang GT500 and Bronco, Ford has recently unveiled the forthcoming versions of Ford Explorer and Ford Escape.
Though the design has been mostly covered, some projected changes in the mid-size Explorer can be listed below, based on some hints of the model in Beijing Auto Show this year.

Teaser for the next-gen Ford Explorer and Ford Escape
The fascia seems to look smoother than the current generation with more gentle curves while the inclining roof connects with a naturally raked windscreen. Besides, the rear overhang may be shortened but the roof rails and B-pillars probably remain the same as now. Hardly can we tell whether its dimensions are extended or not but it's also among reasonable predictions around this next-gen.
Another controversy is about the engine type of this Ford Explorer. Some may be longing for hybrid or even plug-in hybrid version though there exists no specific information till now. However, the product possibly comes with several configurations: 2.3L turbo 4-cylinder petrol engine, 3.3L V6 engine or 3L twin-turbo V6 engine (this is more likely for the Explorer ST). The last will be built on CD6 platform which is also employed by Lincoln Aviator SUV.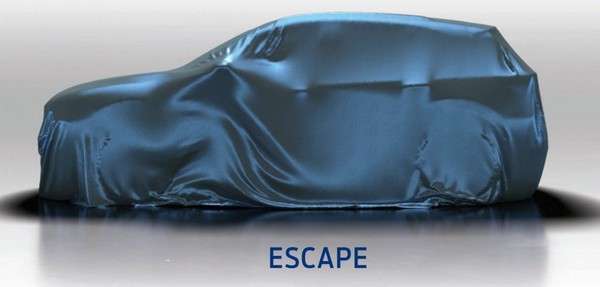 The new Ford Escape looks more curvaceous
Speaking of the more compact Ford Escape, we can see a bit more curvaceous overall design with a more upright fascia, upward sweeping line and clearly raked windscreen. This apparently shares some common styling traits with the latest Ford Focus. What's more, our latest car news reveal that the interiors of the next gen Escape will stay in line with new Ford fleets, including HVAC vents attached beneath the freestanding SYNC 3 touchscreen and upgraded 3-spoke steering wheel. Ford fans also anticipate a wide range of engine options, from 4-cyliner EcoBoost petrol run powertrain to EcoBlue diesel engine. A plug-in hybrid version can't be neglected as well.

Both Explorer and Escape are expected to come with hybrid versions
>>> You may also want to read:

Know more about Ford Explorer 2023

Currently in its sixth generation, the Ford Explorer 2023 is a five-door midsize crossover SUV. It was introduced globally in 2019, and then Ford Philippines launched it for the local market in December 2021 for the 2023 model year. In the local market, the Explorer's sole variant is the Limited 2.3 EcoBoost 4WD AT, which comes with a Php 2,998,000 price tag.
Under the hood of the Ford Explorer is a 2.3-liter inline-4 turbocharged gasoline engine that's capable of making up to 300hp and 420Nm of torque. The said engine is then linked to a 10-speed automatic gearbox which sends power to all four wheels.
Size-wise, the all-new Explorer is 5,049mm long, 2,268mm wide, and 1,783mm in height. It also has a wheelbase length of 3,025mm, and a ground clearance of 208mm.
In the Philippines, the Ford Explorer rivals the likes of the Mazda CX-9, Hyundai Santa Fe, and the Kia Sorento.
Recent posts