It's the road-going version of the Huracan Super Trofeo Evo.
Lamborghini is still smarting from having lost its Nurburgring production car lap record to Mercedes-AMG. Previously set by the Aventador SVJ in 2018, the 6:44.97 lap time was shattered only recently by 1.35 seconds, the handiwork of the Germans' 2021 GT Black Series.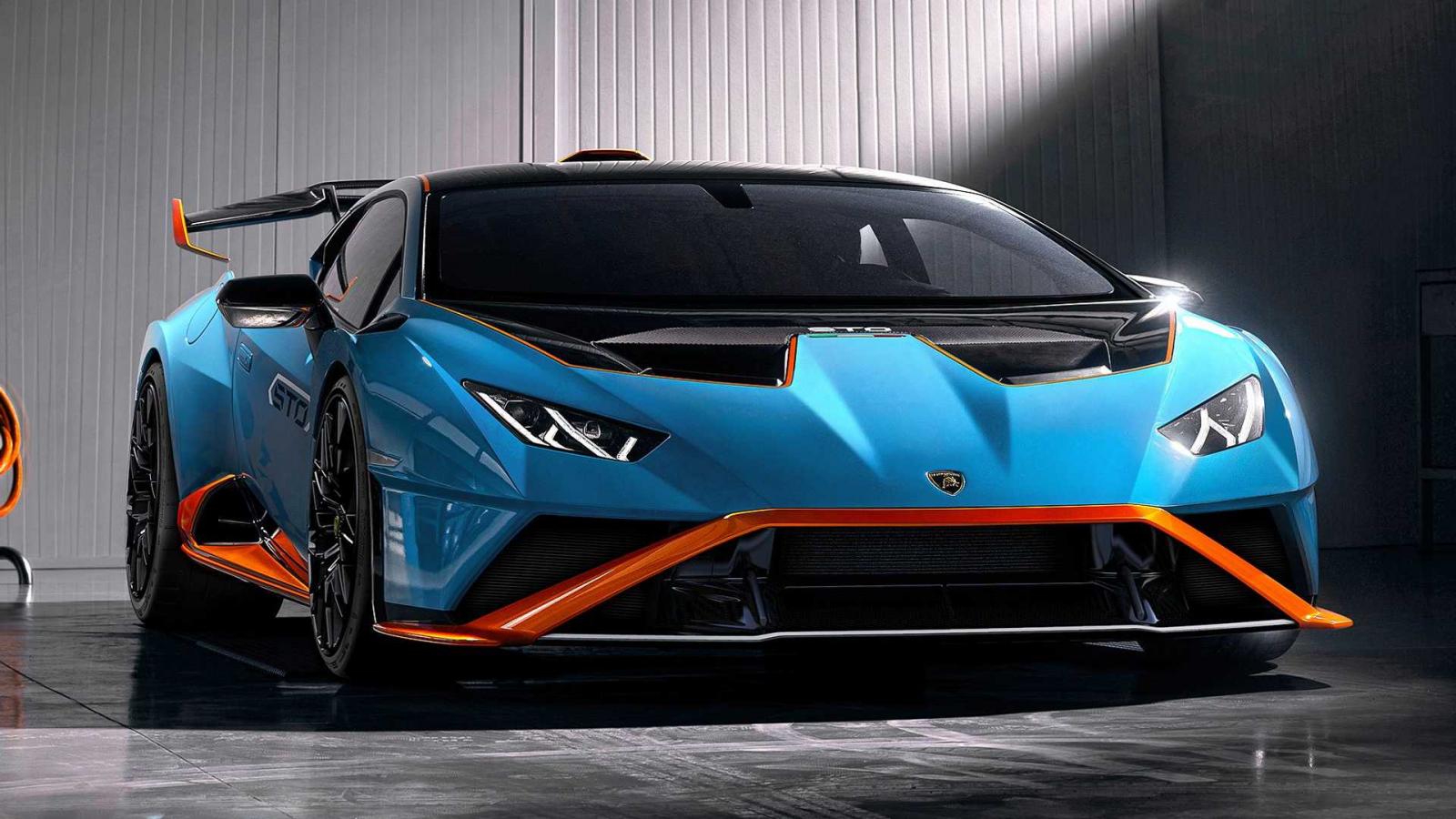 Lamborghini's Huracan STO is out to settle a score with Mercedes-AMG
But it looks like the Italian marque had anticipated the occasion, and is poised to fight back. The Huracan STO (Super Trofeo Omologata) that was rumored as early as March this year has now come in the metal.
If you've ever been slack-jawed at the track-exclusive Huracan Super Trofeo Evo race car from Squadra Corse, this is the road-legal equivalent.
Chief of the attributes that make the Lambo a car to watch out for is its astoundingly light mass. For a car anticipated to be heavy on performance, the Huracan STO has a dry weight of 1,339 kgs., about as light as a Ford Focus. You have the extensive use of carbon fiber to thank for that, with the material found in over 75 percent of the bodywork.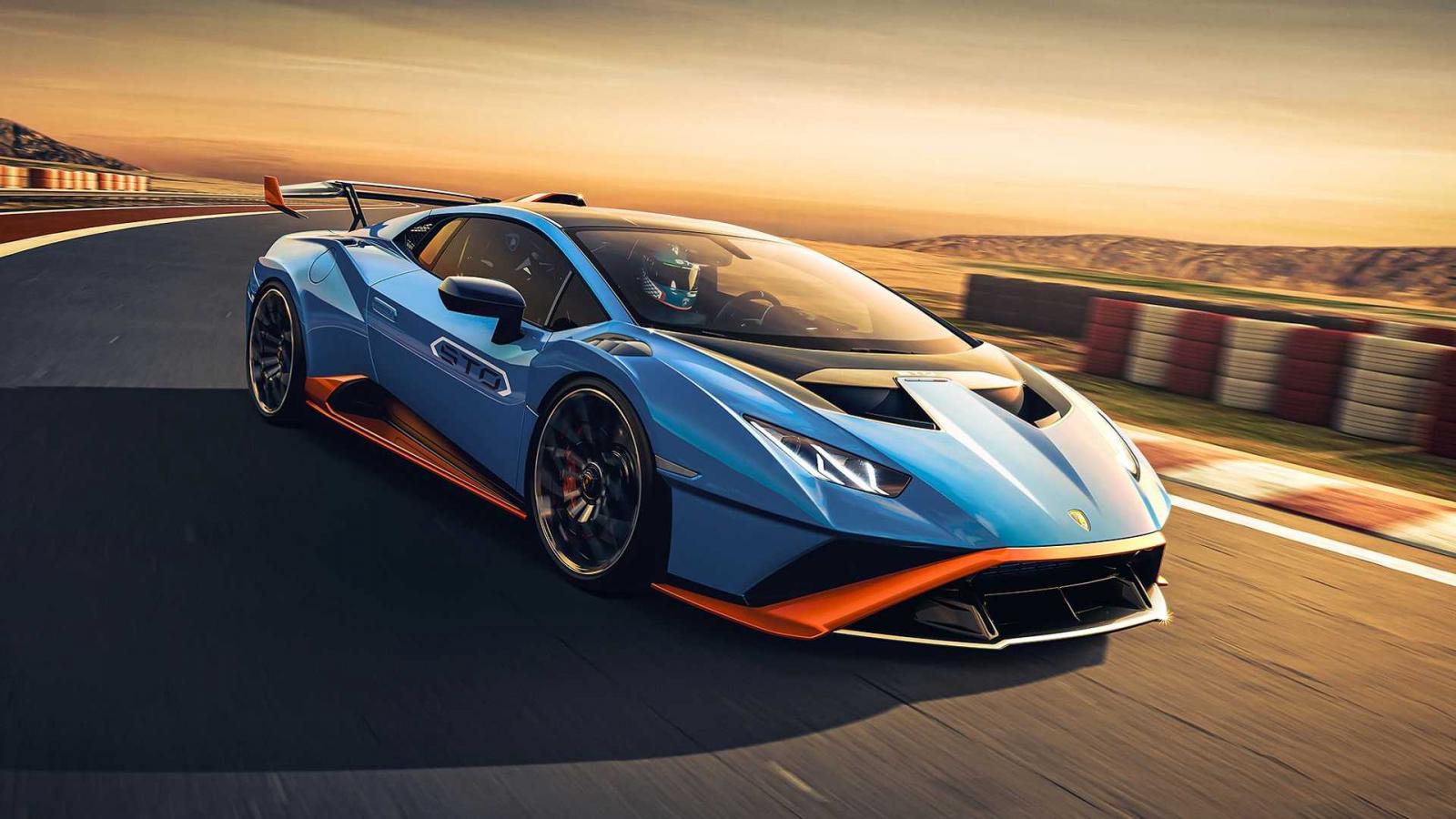 The latest Lambo uses carbon fiber on over 75 percent of the bodywork
>>> Related: A comprehensive guide to Lamborghini Huracan
Even the windscreen sheds some 20 percent of its predecessor, the Huracan Performante. Bridgestone Potenza rubbers wrap around lightweight magnesium wheels and are available in both road and track versions.
Numerous air ducts pepper the car from front, sides, and back, bringing aerodynamic tweaks to its wedge shape. The adjustable spoiler and rear fin provide 53 percent more downforce and a 37 percent increase in overall aerodynamic efficiency.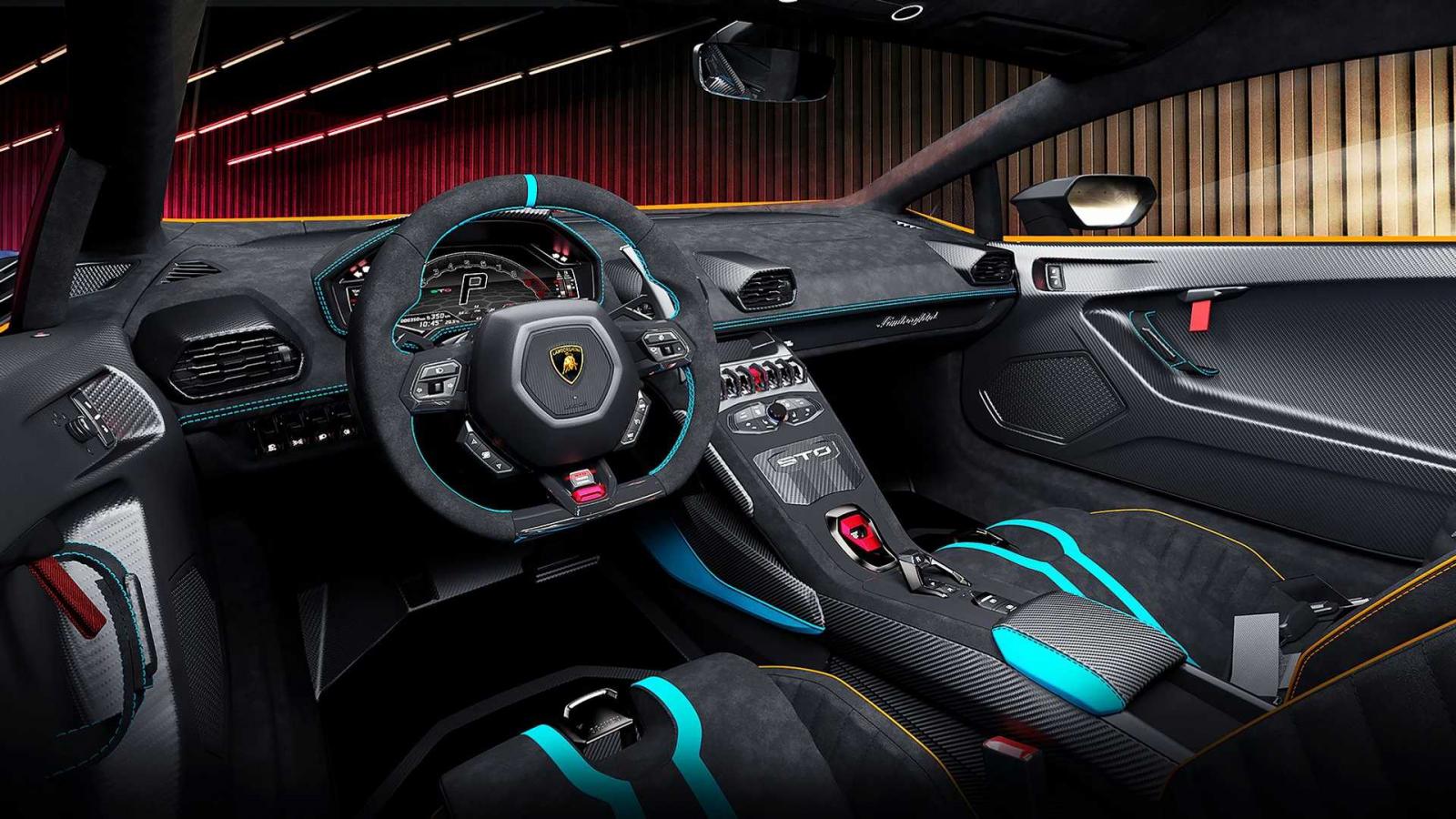 The interior is bereft of anything unncessary
There's more carbon fiber in the interior, matched with Alcantara leather. It's an exercise in simplicity, where Lamborghini has ripped out anything deemed superfluous (even the carpeting had to go in favor of simple floor mats).
For cargo, the front trunk carries just enough space for a racing helmet. Selectable driving modes are labeled STO, Trofeo, and Pioggia (for road, track, and wet weather, respectively), while four-point seatbelts remind you that this is a car primarily for the racecourse.
The rear of the Huracan STO is home to a 5.2L naturally-aspirated V10, kicking up 630 hp and 565 Nm of torque to the rear wheels. Launch from zero to 100 km/h takes only three seconds, topping out at 310 km/h. Upgraded Brembo CCM-R carbon ceramic brakes bring the Lambo to a stop in 30 meters.
>>> Related: New Lamborghini Huracan Evo RWD Spyder spells roofless fun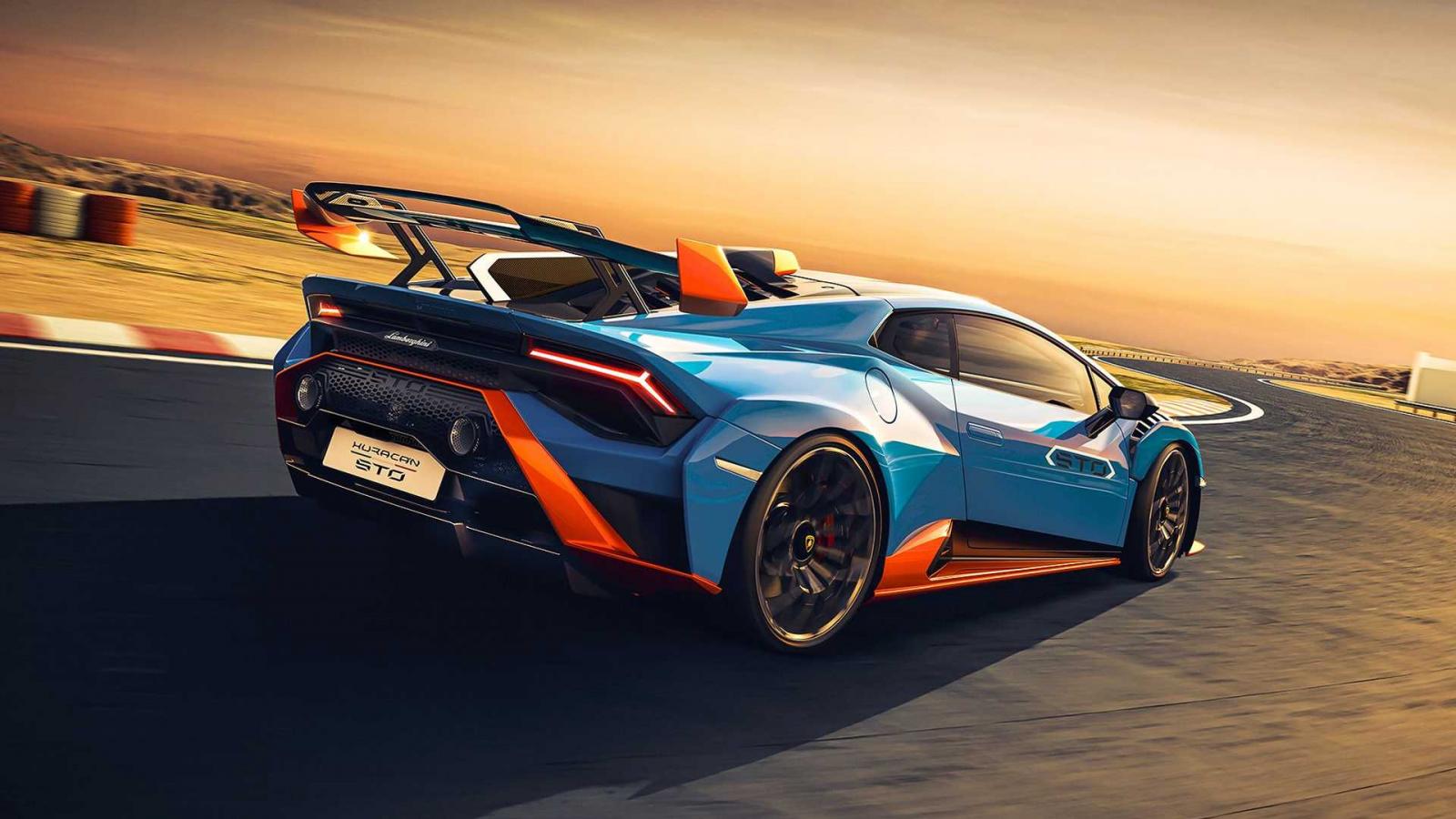 It's expected to be a monster on both the road and the race course
Apart from being serious about performance, the Huracan STO is also seriously expensive, starting at $327,838 (around Php 15.8 million). But for those with seriously deep pockets, it's all just chump change. Deliveries of the Huracan STO will commence in 2021.
Find fast facts on the world's fastest cars at Philkotse.com.
Know more about Lamborghini

Automobili Lamborghini S.p.A. or simply Lamborghini is an Italian luxury sports carmaker currently owned by the Volkswagen Group through Audi. Its visionary founder, Ferrucio Lamborghini initially opened a business assembling automobiles that are used for farming from military vehicles in 1946. His company was a success producing tractors fitted with two to four-cylinder diesel engines. In 1954, a motor engine with direct injection was added in their lineup. In the 1960s, his venture was one of the biggest manufacturers of agricultural machinery producing 400 vehicles monthly.

Joseph Paolo Estabillo
Author