A celebration of internal combustion performance.
The Jaguar F-Type has become an icon of motoring throughout its 75-year run. But, the British automaker is ready for the F-Type's curtain call as it announced that the 2023 model will be the final year of the said sports car.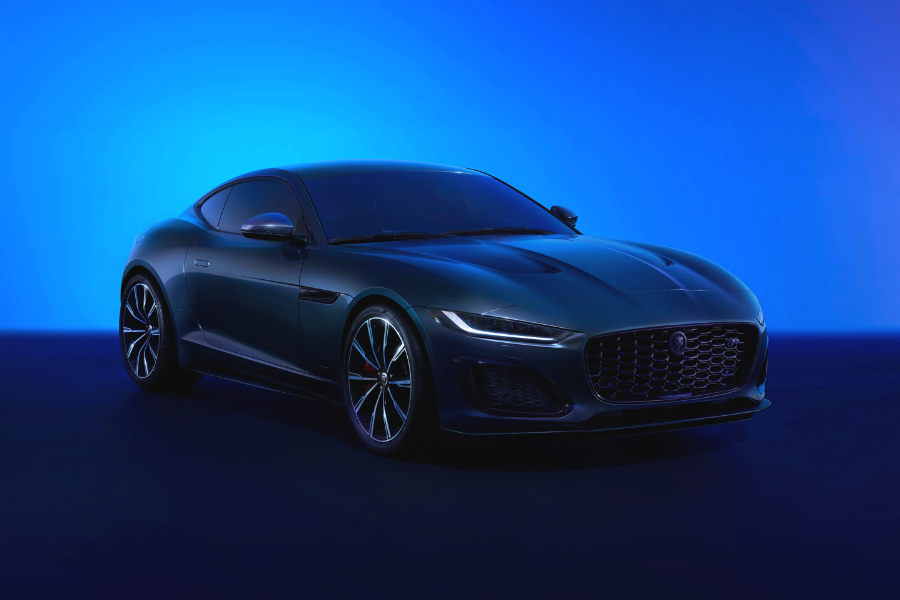 The Jaguar F-Type 75 coupe
These upcoming F-Types will come in the guise of special edition versions dubbed as the F-Type 75, or the F-Type R 75. Both of which may come in a coupe or convertible body style.   
Like the several other F-Type models that came before, these new upcoming versions assume a muscular look that belies what they are capable of in terms of performance. But then Jaguar added some unique bits to these versions for a more focused and purposeful style.  
The front end still gets a pair of sharp-looking LED headlamps, and it likewise sports a sizable grille. Most exterior bits like the piece surrounding the grille and the front bumper side vents, side mirrors, and badges are blacked-out. Even the set of bespoke 20-inch wheels unique to these special edition versions is discreet looking.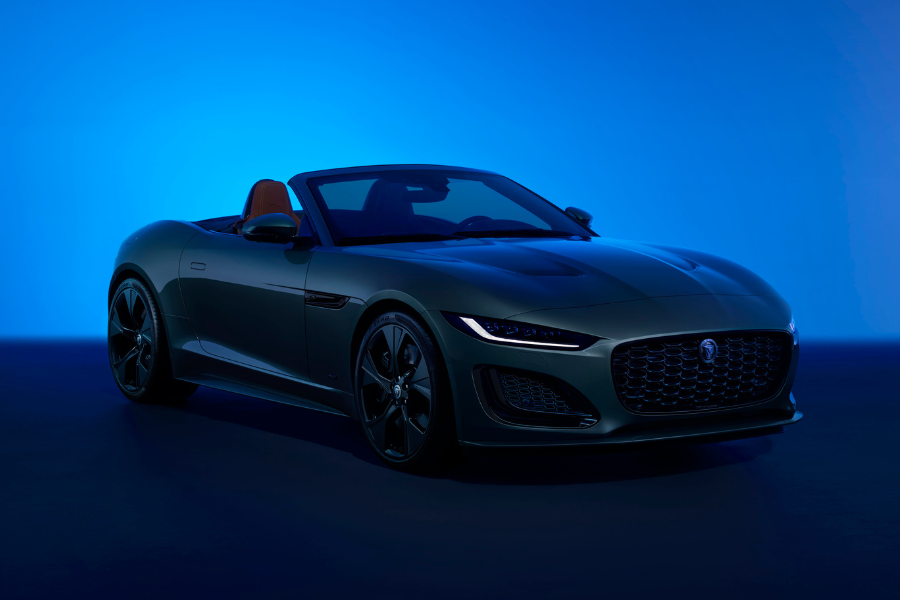 The Jaguar F-Type 75 convertible
The rear of the car then gets a pair of LED taillights with Jaguar's signature "Chicane" design element. Both versions also come with a beefy black-colored rear diffuser that houses quad exhaust tips.  
Moving on to its interior, the special edition F-Type 75 model also comes with qualities that balance sportiness and luxury. Among these is a 12.3-inch driver display which can be reconfigured to one's liking.  
There's also the presence of deployable central air-conditioning vents, as well as a push-to-start button with a "pulsing" red-colored backlight to add more flair to the interior.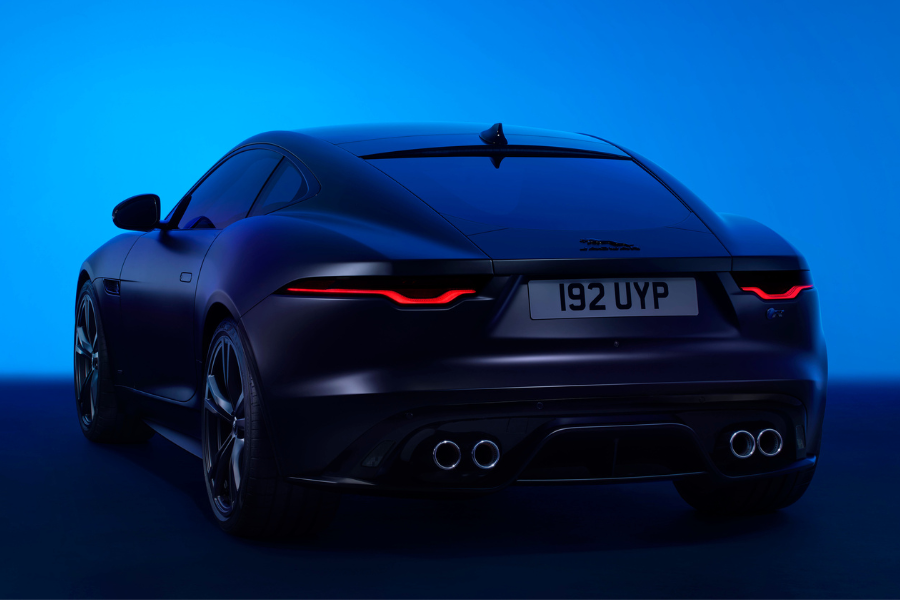 The F-Type 75 Coupe from the rear
As for the seats, standard on the F-Type 75 is a lightweight pair which were designed to provide comfort. They come with both heating and cooling, and they are wrapped in Windsor leather. An Ebony suedecloth headliner is also standard on the special edition F-Type.  
Powering the F-Type 75 special edition versions is a 5.0-liter V8 gasoline engine. On the F-Type 75 Coupe, the said engine can produce up to 444 horsepower and 580 Nm of torque. The F-Type R 75's V8 in turn, gets a beefier tune producing up to 567 horsepower and 700Nm of torque. 
For the 2023 model year, there's also an entry-level version dubbed the F-Type R-Dynamic. Instead of a V8, it uses a 2.0-liter inline-4 mill producing up to 296 horsepower.  
All variants of the 2023 Jaguar F-Type come standard with an eight-speed automatic transmission with a paddle shifter manual mode. Only the F-Type 75 is available in both rear-wheel-drive or all-wheel-drive. The F-Type R 75 and the F-Type R Dynamic meanwhile, are rear-wheel-drive only.  
The special edition F-Type 75's interior
With that configuration, Jaguar claims that the F-Type R 75 is capable of a zero to 100 km/h time of just 3.5 seconds. The F-Type 75 meanwhile, has a zero to 100 km/h time of 4.4 seconds.  
Projected pricing for the 2023 F-Type in the UK will start at £62,235, or around Php 4 million in current exchange rates. The most expensive version in turn might start at £108,065 (around Php 6.9 million). 
As a side note, these exclusive special edition models can be considered Jaguar's "last hurrah" when it comes to making and developing internal combustion-powered models. That's because in 2025, the brand will be switching to producing purely electric cars.  
For more car news and automotive industry updates, keep it here on Philkotse.  

Know more about Jaguar F-Type 2023

The Jaguar F-Type is a sports coupe designed with sleek architecture and premium trims, embodying the brand's signature luxurious style. Built in comfort, the sports car comes with a fleet of innovations including a driver-oriented cockpit with touchscreen access to its entertainment system, its 3D navigation map, and its safety features. Completing the entire package is Jaguar's trademark sharp handling, invigorating performance, and powerful drivetrain. Locally offered are two variants which are the Jaguar F-Type Coupe S and the Jaguar F-Type Coupe R that are powered by a 3.0-liter and a 5.0-liter gasoline engine, respectively. Both variants are paired with an 8-Speed QuickShift ZF®.

Cesar G.B. Miguel
Author