Hyundai Philippines dropped a hint on its Instagram page.
Hyundai has premiered its Santa Cruz compact pickup for the U.S. market. Based on the Tucson compact crossover, the model is Hyundai's first four-door pickup in North America and is widely expected to compete with the Honda Ridgeline and the Ford Maverick.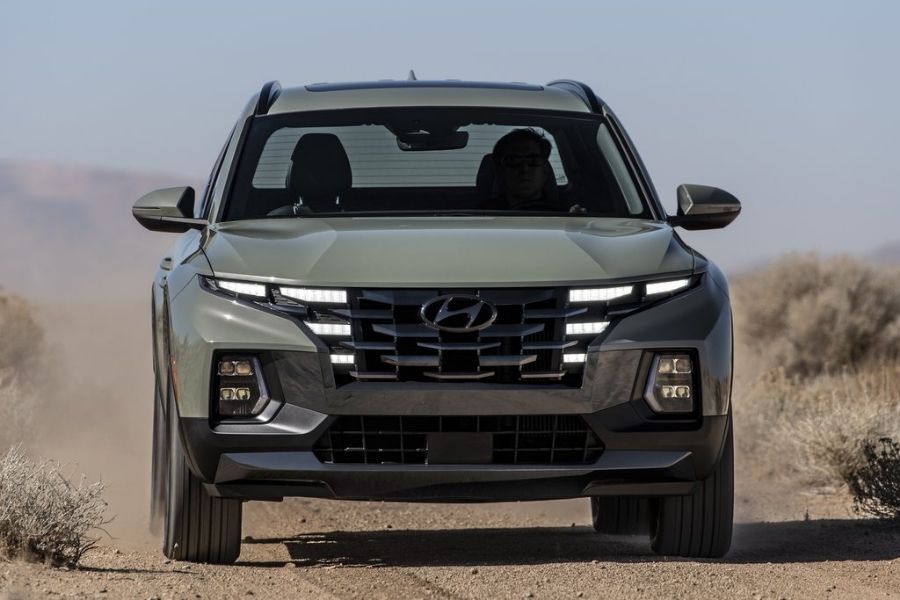 The Santa Cruz recently made its debut as a global model
Your eyes must be green with envy by now as America gets first dibs on Hyundai's newest lifestyle entry, which does away with the unwieldy proportions commonly associated with pickups.
The company doesn't even refer to it as a 'truck,' instead of placing greater emphasis on its positioning as more of a recreational model. Semantics aside, Hyundai Philippines is dropping hints that there might be a glimmer of hope for Philippine customers yet
A few days after Santa Cruz made its global debut, an image of its backside was posted on Hyundai Philippines' Instagram account. This was accompanied by a tantalizing caption, 'Who wants to see the world's first Sport-Adventure Vehicle on our side of the globe?'.
It's an enticing proposition indeed, but before your imagination goes wild, keep in mind that Hyundai Philippines could just be testing the waters, for now, to see if a market exists for vehicles of this class.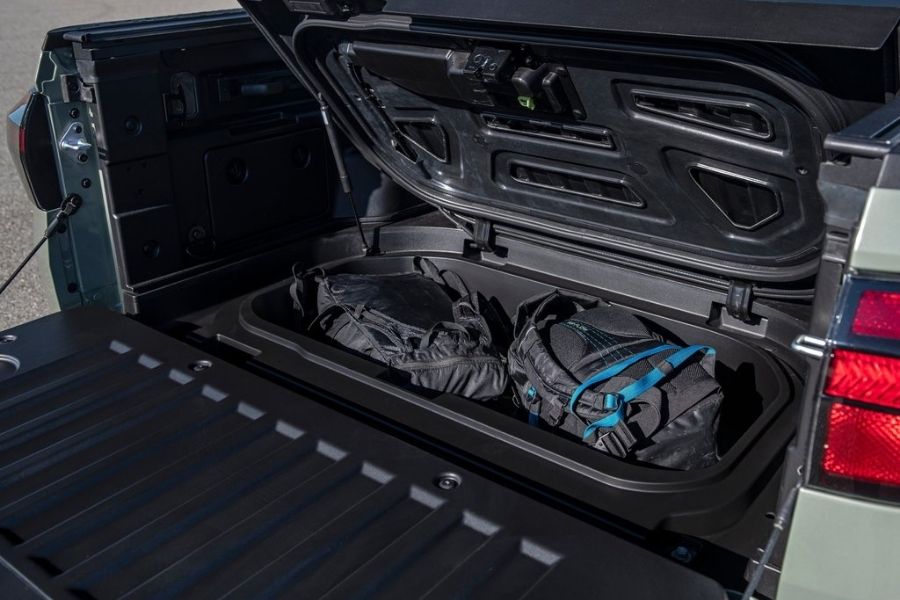 The cargo bay features three levels of storage
>>> Related: Hyundai Santa Cruz video shows features that make sense on PH roads
Not that we blame you for getting excited. Even if Santa Cruz stands on a unibody platform, it could potentially steal the spotlight from its bigger truck-based contemporaries.
For starters, there's the sleek 'Parametric Dynamics' styling coupled with generous amounts of body cladding. The cargo bed is fused to the cabin as a single unit and features a three-tier storage feature that easily compensates for the rather small proportions.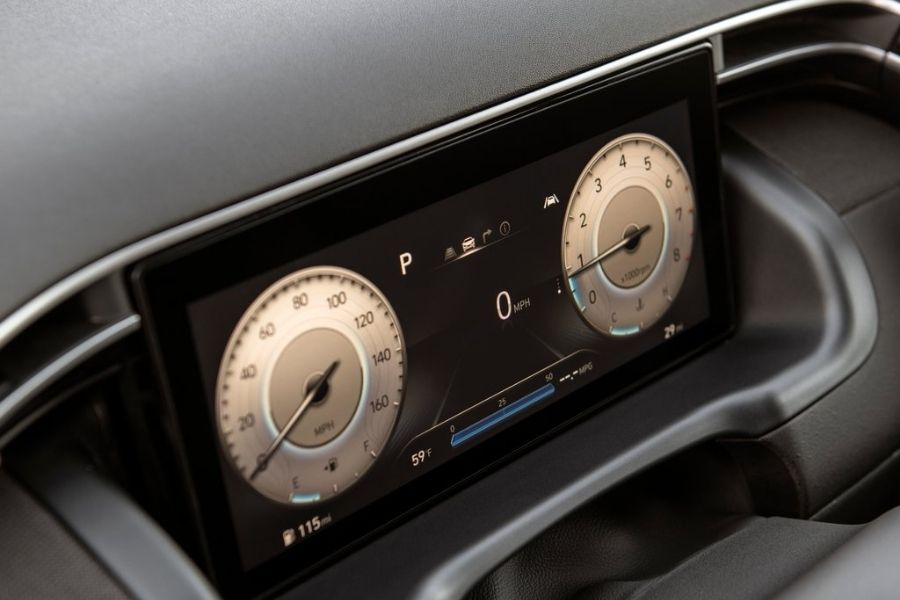 A 10-inch digital instrument cluster can be had as an option
The interior is engineered to carry up to five occupants in comfort, featuring a dual-cockpit design. There's an available 10-inch digital instrument cluster just beyond the steering wheel, accompanied by a similarly-sized edgeless touchscreen display on the center stack. Underseat storage options on the rear seats add to the pickup's utility.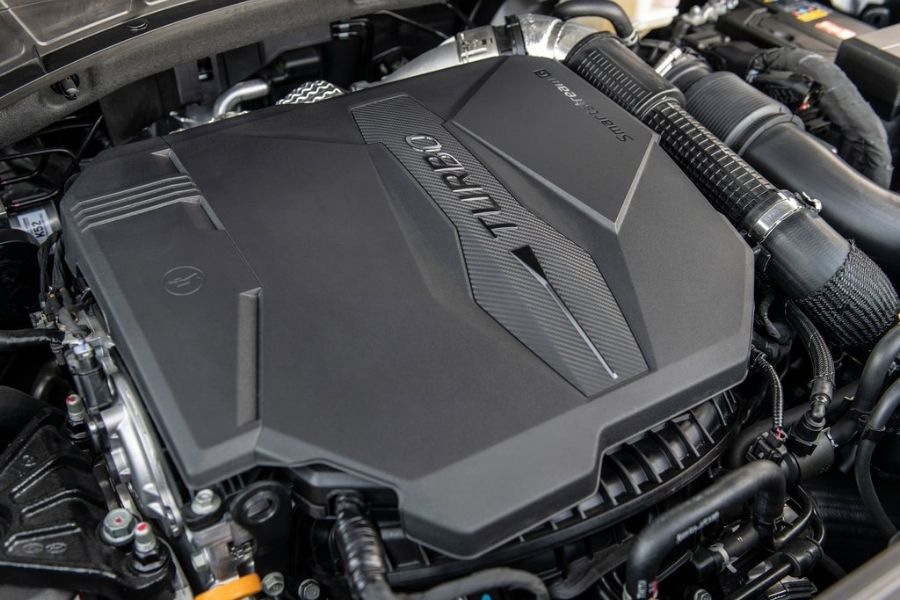 Among the engine choices is a 2.5L turbocharged direct-injection gasoline engine
Under the hood, the Santa Cruz gets a choice of either a 2.5L direct-injection gasoline engine capable of 191 hp and 245 Nm of torque, or a 2.5L turbocharged version that bumps up the output to 281 hp and 422 Nm.
Transmission options include a torque converter automatic and a dual-clutch with paddle shifters, both with eight forward gears. The base trim level has a front-wheel drivetrain, while the upper-spec variant comes with the HTRAC all-wheel-drive system with a lockable center differential.
Hyundai SmartSense handles the safety aspect, bringing along Forward-Collision Avoidance Assist, Lane-Keeping Assist, Blind-Spot Collision-Avoidance Assist, and a surround-view monitor.
Production of the Santa Cruz commences in June for global markets, so keep your fingers crossed that the Philippines will receive its own share of this new lifestyle vehicle.
Get more updates on new vehicle launches at Philkotse.com.
Know more about Hyundai

Younger fans might not be aware of it, but the Korean wave or hallyu predates the slick choreography of K-pop groups and the hearty servings of samgyupsal. It's actually rooted in the writings of Kim Gu, who led the movement to set Korea free from Japanese occupation during the 1920s.
Kim wanted Korea to be a power in its own right, but not in terms of political or military might. He was aware of the suffering his people endured when Japan annexed the country, and so he harbored the idea that Korean culture can be used as a soft power to shape global perception through attraction, not coercion.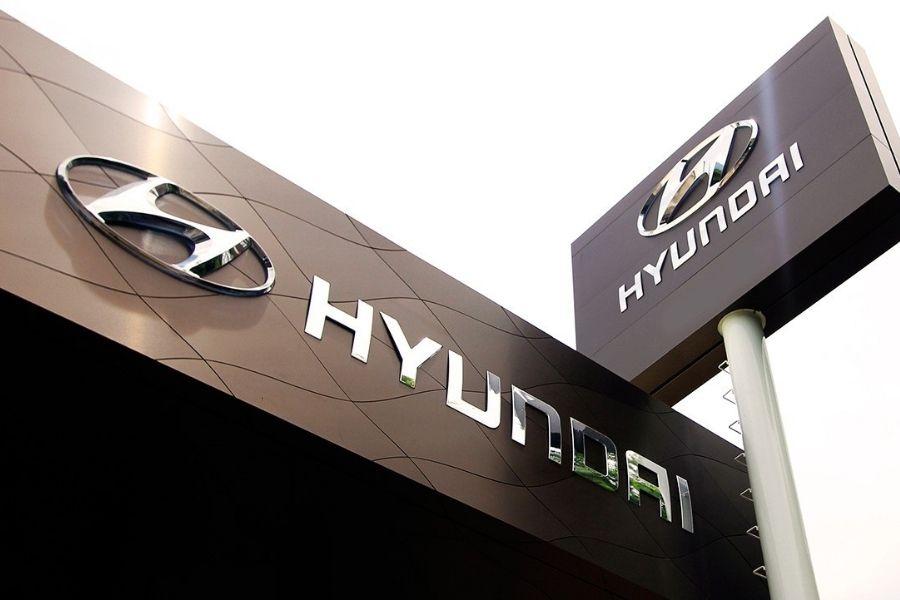 HARI has proudly carried the Hyundai brand in the Philippines for 20 years

Joseph Paolo Estabillo
Author