Take a closer look at the Navara-based interior of the Nissan Terra 2018.
Late last month, the Nissan Terra 2018 was finally unveiled with some official teaser images, giving us a general idea of what the upcoming PPV will look like inside and out. And now, some shots of the Terra's production version in China have surfaced again on a local website.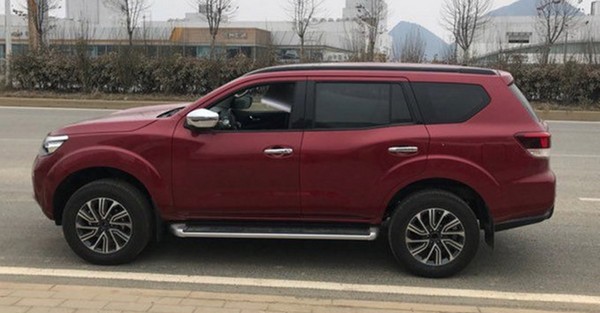 A production model of the Terra is caught again in China
Although the exterior design does not show anything new, thanks to this time's leaked images, we can now get a closer look at the interior of the vehicle, particularly the touchscreen head unit and the mask-like center console. Also present in the cabin are the sleek striped wood trim that is framed by silver panels and leather-wrapped seats highlighted by contrast stitching. Interestingly, the cargo space is also revealed with its folded-flat third row, promising a generous room for bulky stuff.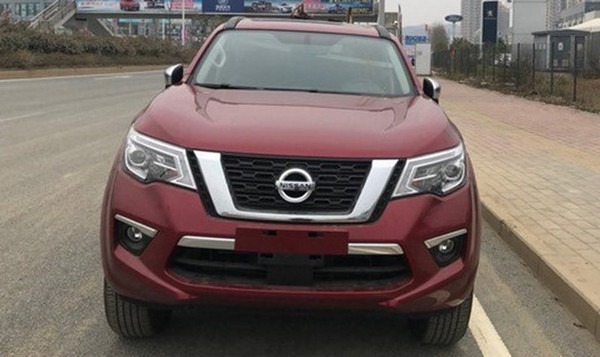 The pictures do not show anything new about the exterior design though
>>> Related posts:
In addition to these images, the Chinese website also provided some more information about engine and output figures for the Nissan Terra 2018. In detail, the local-spec SUV is said to feature a 2.5L naturally aspirated engine delivering 181 hp and 251 Nm of torque, mated to either a 7-speed torque converter automatic gearbox or a 6-speed manual unit.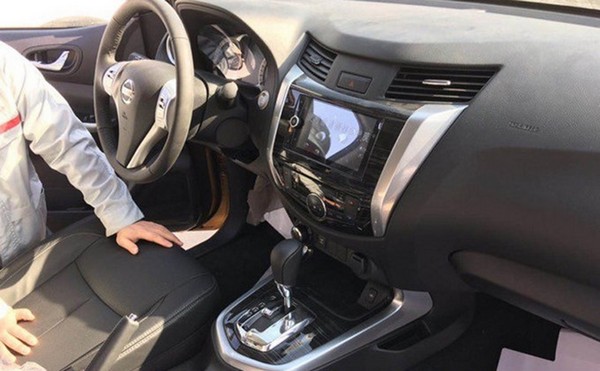 Inside, the Nissan Terra 2018 features leather-wrapped seats highlighted by contrast stitching
The Nissan Terra is expected to be a big 7-seater with roomy interior
Speaking of its overal dimensions, the Terra measures 4,882 mm x 1,850 mm x 1,835 mm (L x W x H) with a wheelbase of 2,850 mm and a ground clearance of 220 mm. When compared to its direct rival Toyota Fortuner, while both cars have the same ride height, the Terra 2018 is longer with 87 mm and slightly narrower with 5 mm than the Fortuner. Especially when it comes to wheelbase dimension, the former is significantly longer than the later with 105 mm. With all these numbers, the Nissan Terra is expected to be a big 7-seater with roomy interior.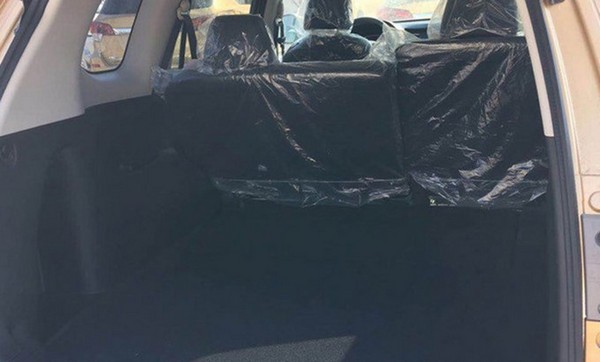 The cargo space is also revealed with its folded-flat third row
According to latest car news, the Nissan Terra 2018 will be manufactured in our neighboring country Thailand and set to hit local dealerships later in the second half of this year. The ASEAN-spec Terra is believed to be offered with a YD25DDTi 2.5L turbo diesel married to either a 6-speed manual or 7-speed automatic gearbox. A twin-turbo 2.3L diesel engine used in Western marketplaces is also probably equipped for the SUV.
>>> Click here to find our Toyota Fortuner 2018 review for better comparison with the upcoming Terra

Know more about Nissan Terra 2023

The Nissan Terra is a midsize, seven-seater SUV. In the Philippines, this model has a total of six variants, the Terra EL, VE, VL 4x2, and VL 4x4, Sport 4x2, and the Sport 4x4. Currently, Nissan Terra 2023 Philippines price ranges from Php 1,709,000 to Php 2,459,000.
The Philippine-spec Terra exclusively uses a 2.5-liter inline-4 turbodiesel engine for all of its trims. At maximum, this engine can churn out 187 horsepower and 450 Nm of torque. Only the VL and Sport has a 4x4 version, while the rest are rear-wheel-drive. In turn, only the entry-level Terra EL can come with a six-speed manual gearbox. The rest of the Terran trims then utilizes a seven-speed automatic transmission.
Size-wise, the Nissan Terra has a length of 4,900mm, a width of 1,865mm, and a height of 1,865mm. It also has a wheelbase length of 2,850mm, as well as a ground clearance of 225mm.
Locally, the 2023 Nissan Terra competes against the likes of the Toyota Fortuner, Mitsubishi Montero Sport, Isuzu mu-X, Ford Everest, Maxus D90 among others.
Recent posts