Familiar mechanical specs, but the new one wins in terms of style. 
Hyundai Philippines is back, and along with its return is a new lineup of models. Among these is the all-new Santa Fe, and it is the automaker's entry into the rapidly growing seven-seater midsize crossover market segment.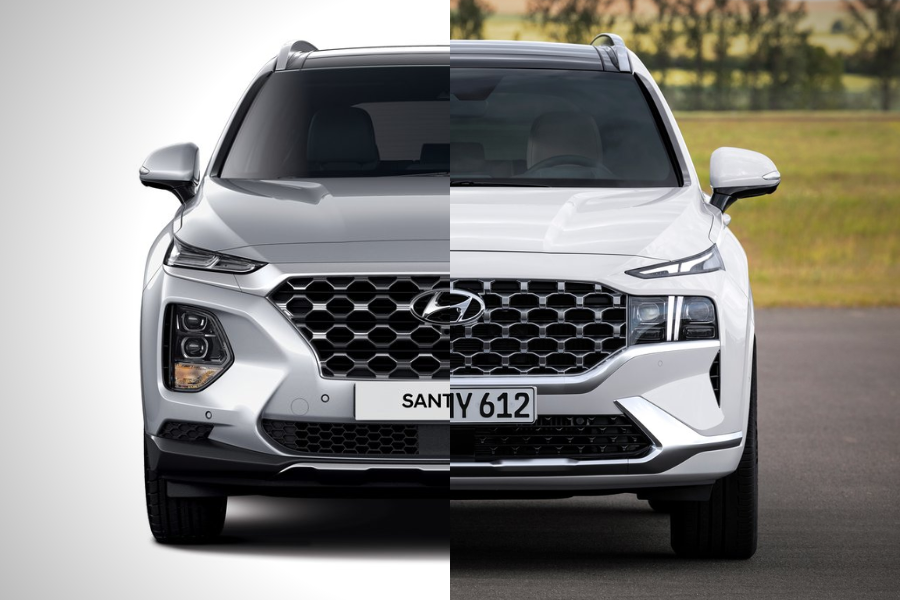 The outgoing Hyundai Santa Fe (left) vs the new model (right)
So, how does the new 2023 Hyundai Santa Fe compare against the old Santa Fe that was sold locally? Let's go over their differences to find out. 
2023 Hyundai Santa Fe old vs new: Exterior 
To begin this comparison, let us talk about sizes. For the new, recently launched model, it has a length of 4,785mm, a width of 1,900mm, and a height of 1,710mm (with roof rack). It also has a wheelbase length of 2,765mm, and a ground clearance of 176mm.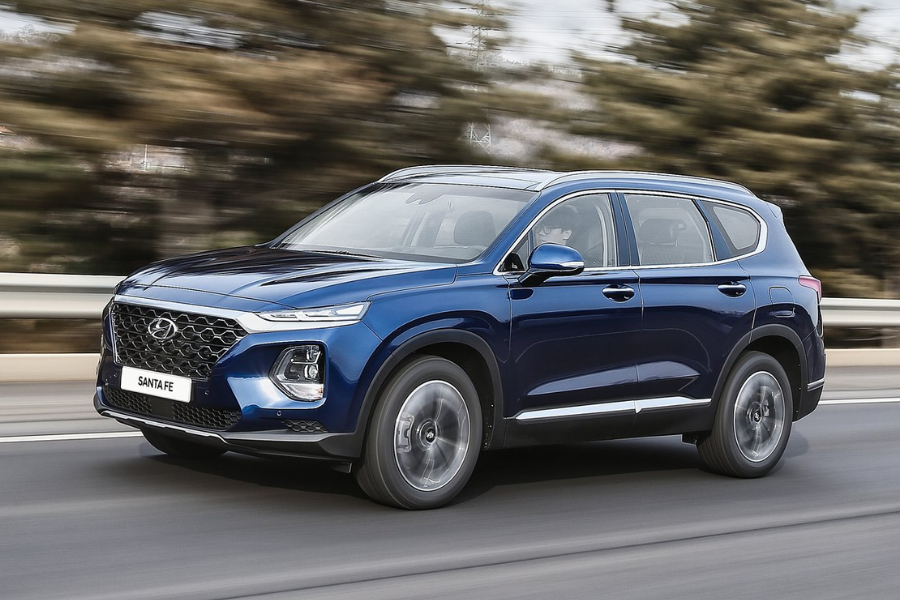 The old Hyundai Santa Fe
Compare that to the old Santa Fe whose length spanned 4,770mm, was 1,890mm wide, and was 1,680mm in height. It also had a wheelbase length of 2,765mm, and a ground clearance of 185mm.  
To sum it up, the newer Santa Fe is slightly larger overall. However, the old model has a bit more in the way of ground clearance. Both do come with the same wheelbase length even though they use totally different platforms. More on this later. 
As for looks, the new Santa Fe retains the mesh pattern grille, though it assumes a new, larger shape. The large headlamps are also much closer towards the grille compared to before. Moreover, the LED headlamps now seamlessly link up with the sleek daytime running lamps to form a T-shape. 
The new model for 2023
Down below, the new Santa Fe also gets a wider intake. These are then decorated with silver trim pieces which were not that prominent on the old model. 
The side of the new Santa Fe does look similar to the older model, with the addition of larger and more contemporary-looking 19-inch wheels. The old one in comparison either came with 18-inch or 19-inch alloys. The black plastic cladding on the wheel arches were also retained.  
Both versions come with roof rails, power-folding side mirrors, rain-sensing wipers, and a power-tailgate.  
2023 Hyundai Santa Fe old vs new: Interior 
Inside, both versions can seat up to seven occupants. Both also have automatic air-conditioning, and split-folding rear seats.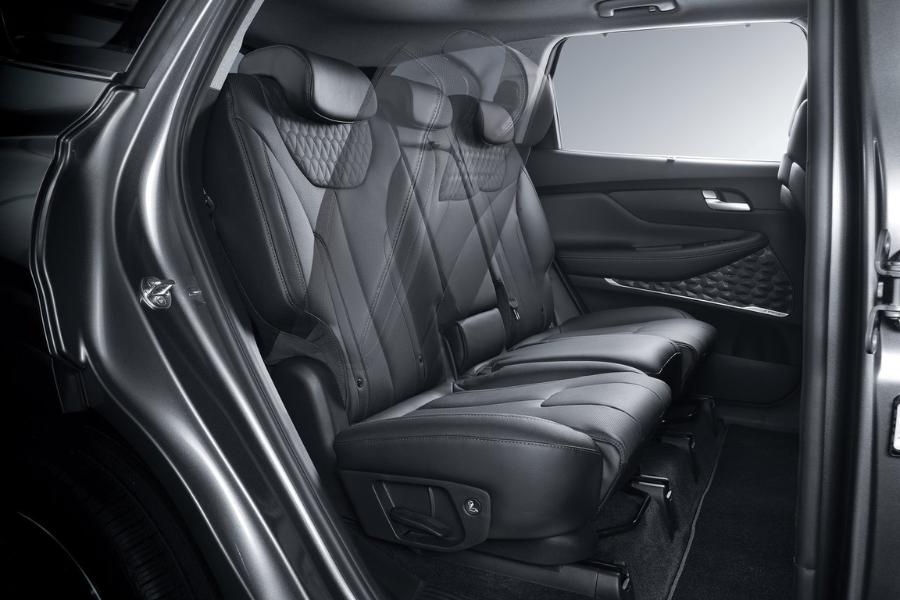 Outgoing version's rear cabin
The new one does have a more modern-looking dash, with larger physical buttons for the air-conditioning function. It also features a push-button layout for the gear shifter instead of the traditional lever that was found on the old one. Furthermore, the center console also has a more flat layout while housing more buttons.  
For the driver, both models come with a push-to-start button. Both also come with a digital TFT instrument cluster, power seats for the front passenger and driver, as well as power adjustable lumbar support for the driver.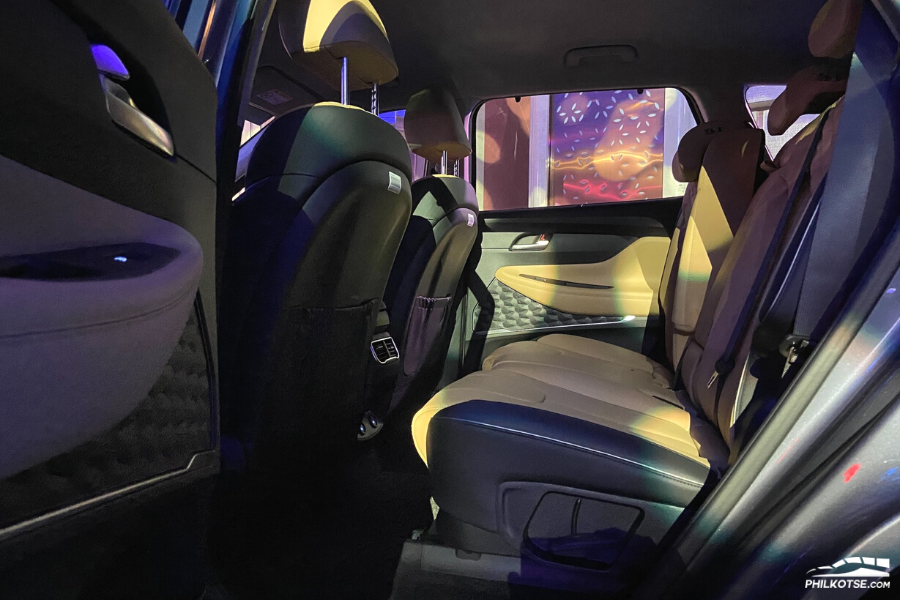 The new Santa Fe's second-row seats
2023 Hyundai Santa Fe old vs new: Tech and Safety 
When it comes to entertainment, the new model gets an eight-inch head unit, whereas the old Santa Fe was kitted out with a slightly smaller seven-inch headunit. Both of these come standard with Apple CarPlay, Android Auto, USB, Aux-in, and Bluetooth. Both also have voice recognition, and use a six-piece speaker system as well.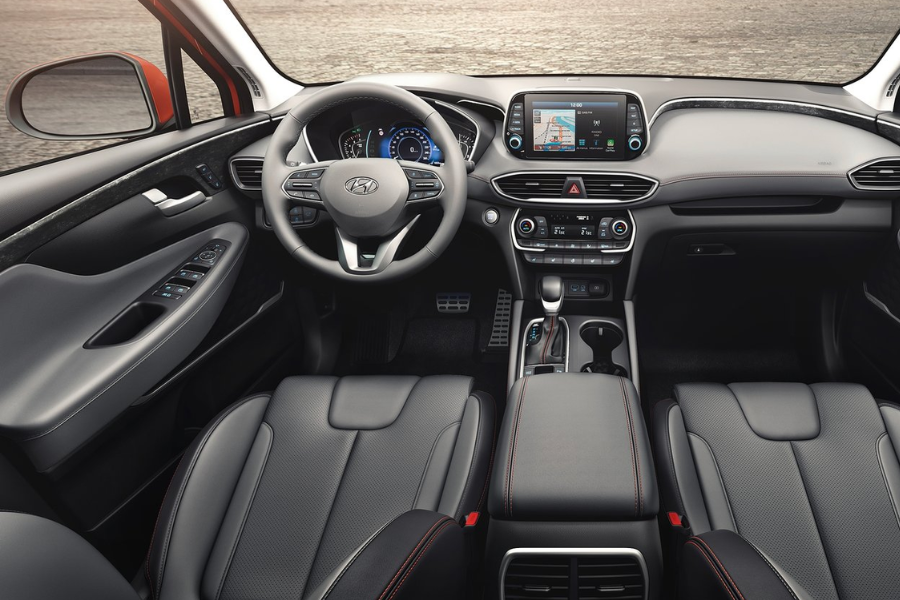 The old model's cockpit
The old and new Santa Fe also come with a wireless smartphone charger.  
For safety, both versions are equipped with what you'd expect from a modern vehicle. Both have front airbags, side airbags, curtain airbags, anti-lock braking, stability control, and a 360-degree view camera. Both also have hill-start assist, and ISOFIX child seat anchors. 
However, the new one proves to have a more advanced safety kit. That's because it has blind-spot monitoring and blind-spot collision warning, parking distance warning, as well as a blind-spot monitor. All these were not present on the old model.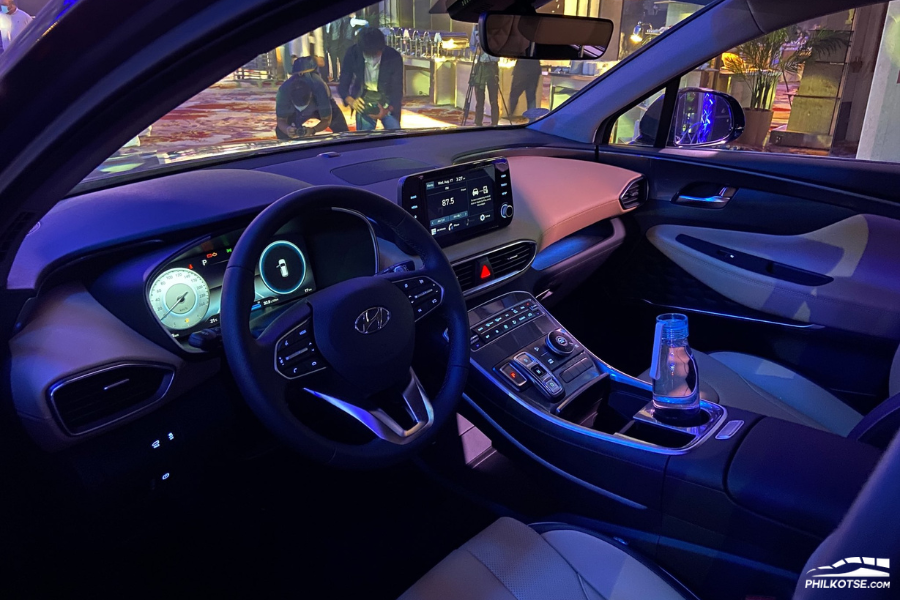 A peek inside the new Santa Fe's interior
2023 Hyundai Santa Fe old vs new: Engine 
Before comparing the engines, do note that the old Santa Fe uses the Hyundai-Kia Y6 platform, whereas the new one is underpinned by the Hyundai-Kia N3 platform. This makes the newer Santa Fe compatible with existing Hyundai-Kia hybrid powertrains.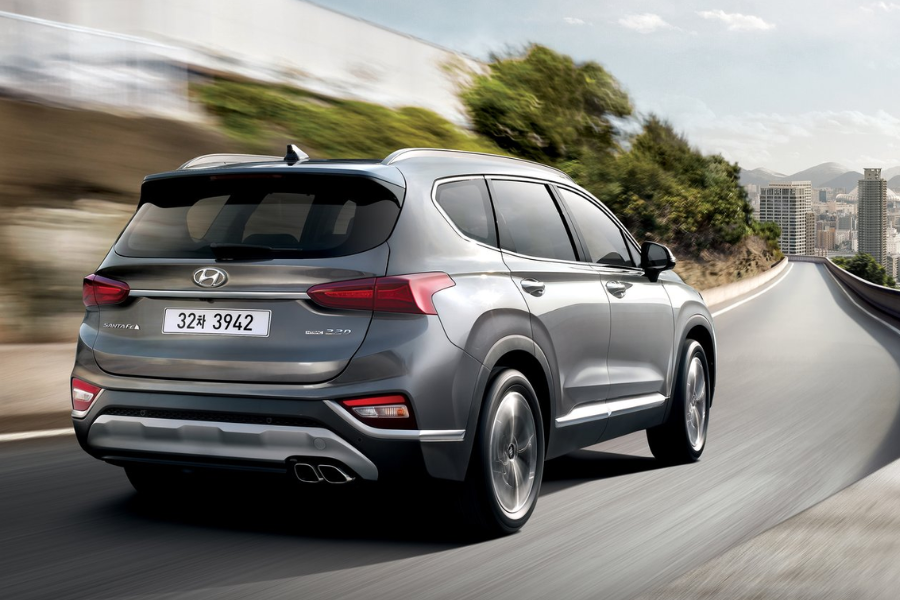 The old Hyundai Santa Fe from the rear
Then again, the local version of the 2023 Hyundai Santa Fe does not offer a hybrid option as of launch. Instead, its sole GLS variant uses a 2.2-liter CRDi (turbodiesel) engine. At maximum, it can make up to 200 horsepower and 440 Nm of torque.  
In turn, the older Santa Fe came with a 2.2-liter CRDi, rated at 197 horsepower and 440 Nm of torque.  
Despite the slightly different outputs, both of these engines belong to the same Hyundai Smartstream CRDi family of engines. Both also use the same eight-speed dual-clutch transmission and front-wheel drivetrain.  
To conclude, the new one carries over plenty of mechanical and convenience features from the old model. Because as we've mentioned in the launch article, this new Santa Fe is actually a refresh.
This is unlike the 2023 Hyundai Tucson old vs new comparison, since the smaller Hyundai five-seater actually moved on to a totally new generation model.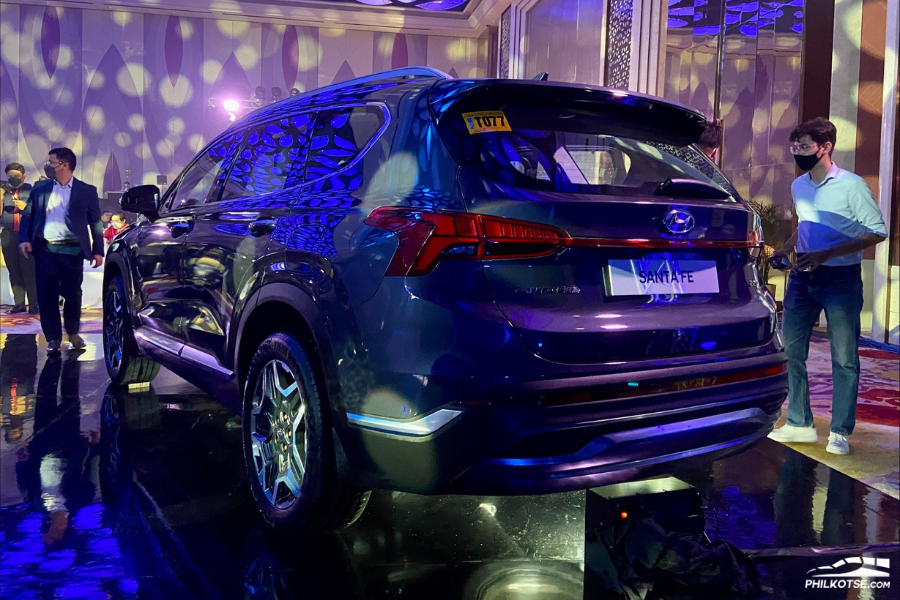 The new Santa Fe from the rear
They do have some differences though, and this is especially seen by the new model's more comprehensive safety kit, and it's more contemporary-looking exterior. So there you have it, folks.  
For more comparisons between old and new models, keep it here on Philkotse.  

Know more about Hyundai Santa Fe 2022
The 2022 Hyundai Santa Fe is a seven-seater midsize crossover. It assumes a front-engine, front-wheel drive layout. Locally, the new Santa Fe's sole variant is the GLS 2.2R CRDi DCT, which is priced at Php 2,420,000.
Size-wise, the Philippine-spec Santa Fe is 4,785mm long, 1,900mm wide, and 1,710mm in height. It also has a wheelbase length of 2,765mm, and a ground clearance of 176mm.
Under the hood of the Hyundai Santa Fe is a 2.2-liter turbodiesel mill that can produce up to 200 horsepower and 440 Nm of torque. The said engine is then paired to a seven-speed automatic gearbox.
Locally, the Hyundai Santa Fe competes against the likes of the Chery Tiggo 8 Pro, Honda CR-V, Mazda CX-8, Jeep Cherokee, etc.

Cesar G.B. Miguel
Author
Recent posts