Hyundai Motor Company in association with orther organizations to provide potable water in Tanay City
The joint efforts of Hyundai Motor Company and HARI Foundation in collaboration with various organizations have succeeded in launching a community project – the Rain Water Harvesting System.
HARI Foundation, Inc. (HFI) and
Hyundai
Motor Company (HMC) in partnership with local NGO Youth for Sustainable Development Assembly express their one-ness in vision to build sustainable climate change resilient nations, one community at a time. Therefore, the Philippines was selected to be the ideal launch pad for the Rain Water Harvesting System. The project is considered as the next step to realize organizations' desire.
About 200 Students of Rawang Elementary School of Tannay City are the first ones to benefit from this facility. They will now be able to access potable water as the system is a filtration method capable of producing and storing water from rain gathered in roof gutters. Of note, rainwater is one of the cleanest forms of water and one of the easiest to filter.
Perhaps HFI's present desire is enhance education in environment stewardship for a greener Philippines, which the organization has performed through various initiatives through the year. It can be clearly seen that HFI has built an impressive track record in its management, actively engaging people to work together to ensure a more sustainable future for Filipinos.
"We stand for relevant and accessible innovation. The launch of the pilot rain water harvesting system excellently addresses the issue of water scarcity in the Philippines in the face of the effects of climate change. But the success of this system depends on the local government and the pilot school's commitment to keep it in tip top shape so that the people may have continued access to potable water. From Tanay, we can multiply the success of this project in the various islands of the country", said HFI President Ma. Fe Perez-Agudo.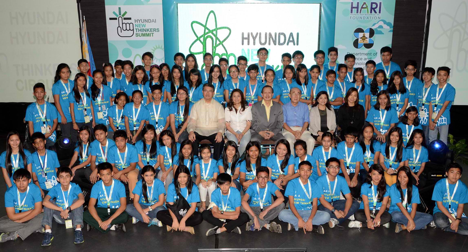 About 200 Students of Rawang Elementary School of Tannay City are the first ones to benefit from this facility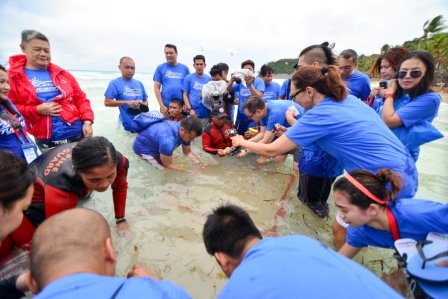 The Philippines was selected to be the ideal launch pad for the Rain Water Harvesting System