Safety is always a matter of concern to Hyundai.
With the aim of protecting occupants at the rear car, especially children, Hyundai wants to share with the world its new safety technology called "Rear Occupant Alert."  
"The Rear Occupant Alert is just another example of how we do things better at Hyundai. This system is a first step in preventing tragedies. We understand only a brief lapse in judgment and inattention can have terrible consequences," said Mike O'Brien - Vice President for Product, Corporate and Digital Planning at Hyundai North America.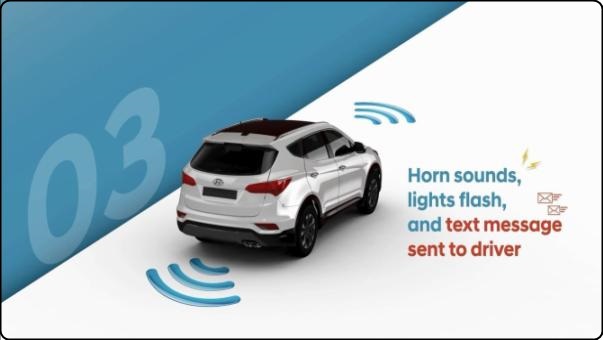 Rear Occupant Alert is a first step in preventing tragedies
In truth, the system operates very simply. With an ultrasonic sensor attached to the rear car, all movements on the rear seats will be continuously monitored. This sensor is activated as soon as you park or lock your car. Once movements are detected, a warning will appear on the instrument cluster display along with honking horn and lights. This reminds driver to carefully check the rear seats before getting out of the car. Moreover, the Rear Occupant Alert can also be linked with the Hyundai's Blue Link connected car system, so driver can receive alert message via smatphone.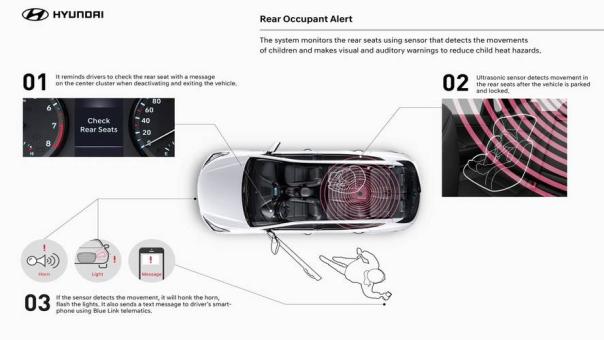 The system operates very simply
In all circumstances, Hyundai's Rear Occupant Alert is always useful for keeping babies safe in car. At the present, Hyundai is not the first automaker to apply this safety tech but the latest. So, hope that more lives would be saved by this rear seat alert system.
According to latest car news, the Korean auto brand plans to apply this new technology in 2019 model year Hyundais.
>>> Latest updates on upcoming Hyundai cars can be found in our Complete guide to the Hyundai Philippines' local lineup
Recent posts