Honda HR-V 2018 facelift: Spy shots in Malaysia
The facelifted Honda HR-V 2018 will likely receive new grille and LED light.
It has been 2 years and a half since the existing Honda HR-V came to our shores. The current-gen HR-V is due for an update. A couple days ago, a covered-up Honda HR-V was spotted testing in Malaysia, stirring up our hope for a refreshed Honda HR-V 2018 to arrive to the Philippine market some time next year.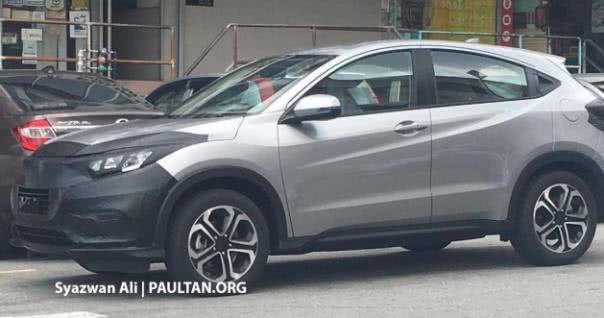 The grille of the new HR-V will have a more striking design
As can be seen from the spy shots leaked by paultan.org, the facelifted HR-V features a more striking grille which seems to be set more upright and quite similar to that of the latest Honda Civic. Other noticeable refinements on the outside include redesigned lower apron to accommodate bigger fog lamps and a new multi-horizontal-slat grille instead of the honeycomb mesh of the pre-facelift version.
>>> Click here to catch up with latest car news on Philkotse.com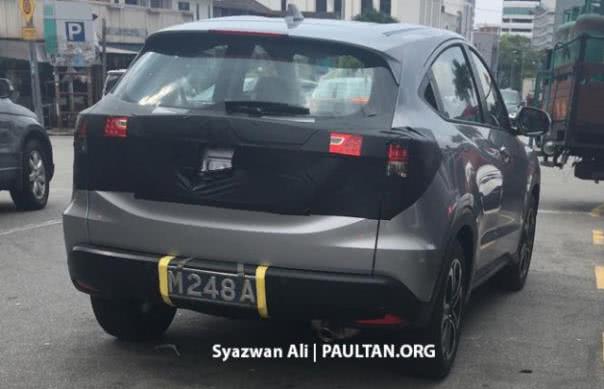 The major part of the tailgate is covered off, excluding the reverse camera and the tail lights
At the rear, unfortunately, the majority of the tailgate is under black covers, except for a small part of the reverse camera and the tailights. However, according to what we can see, there are probably new trimmings for the tailgate of the updated HR-V.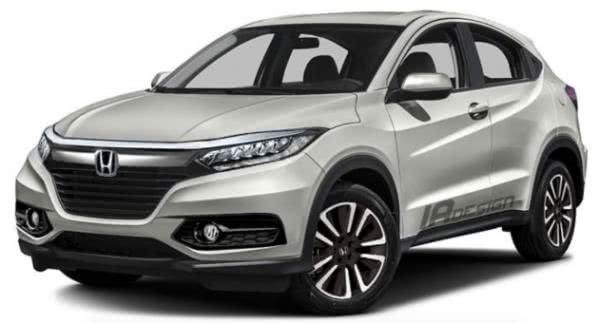 An unofficial rendering by Indonesia Automotive Design could give us a hint of what to expect in the refreshed HR-V
In order to satisfy the excitement of car enthusiasts, Indonesia Automotive Design has come up with a rendering based on the two spy shots. Although being an unofficial rendering, it is still worth looking at to have an idea of how the Honda HR-V 2018 facelift could look like.
In the Philippines, the HR-V is priced from P1,249,000 to P1,759,000. Being known as a crossover with decent fuel consumption in both city and highways conditions, the HR-V returns an average of 11.9km/L.
2017 Honda HR-V - Review and Road Test
Please refer to the table below for the full price list of the Honda HR-V 2017:
Honda HR-V 2017 price in the Philippines

| | |
| --- | --- |
| Model | Price |
| Honda HR-V 1.8 E CVT | ₱1,249,000 |
| Honda HR-V 1.8 E CVT Modulo | ₱1,309,000 |
| Honda HR-V 1.8 EL CVT | ₱1,359,000 |
| Honda HR-V 1.8 EL CVT MUGEN | ₱1,526,000 |
| Honda HR-V 1.8 E CVT MUGEN | ₱1,416,000 |