Hopefully this trend continues for a while longer. 
Fuel price adjustments are anticipated to be on a further downtrend when the week of December 6 rolls around, less than three weeks before Christmas.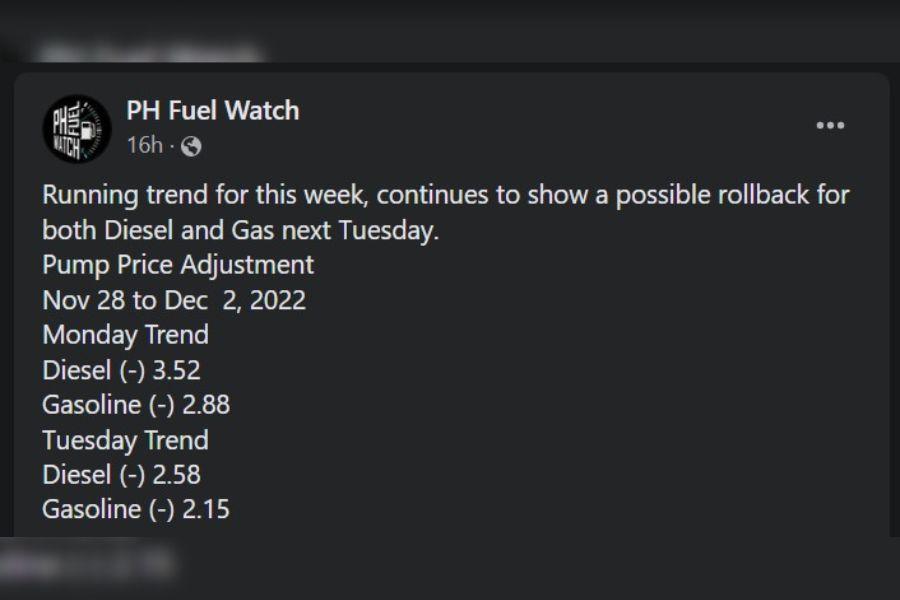 PH Fuel Watch posted its projected prices for diesel and gasoline for the week of December 6 [Image: PH Fuel Watch FB page]  
In an advisory on its Facebook page, fuel price watchdog PH Fuel Watch projects a possible price rollback at the pumps for both diesel and gasoline, basing on the observed trend from November 28 to December 2, 2022. 
Initial calculations indicate that diesel prices will be Php 3.52 per liter cheaper by Monday, December 5, with the price cut going down to Php 2.58 per liter on Tuesday, December 6. Meanwhile, gasoline is expected to cost Php 2.88 per liter less on Monday, with the rollback settling at Php 2.15 per liter the next day. 
As always, PH Fuel Watch notes that the final price adjustments will depend on the particular gas station and location. 
Oil prices have traditionally risen in the run up to the holidays given the increased demand for heating and transportation during the winter months overseas, translating into higher fuel prices at the pumps. However, crude oil prices have reportedly defied forecasts of supply shortages, resulting in lower-than-expected figures.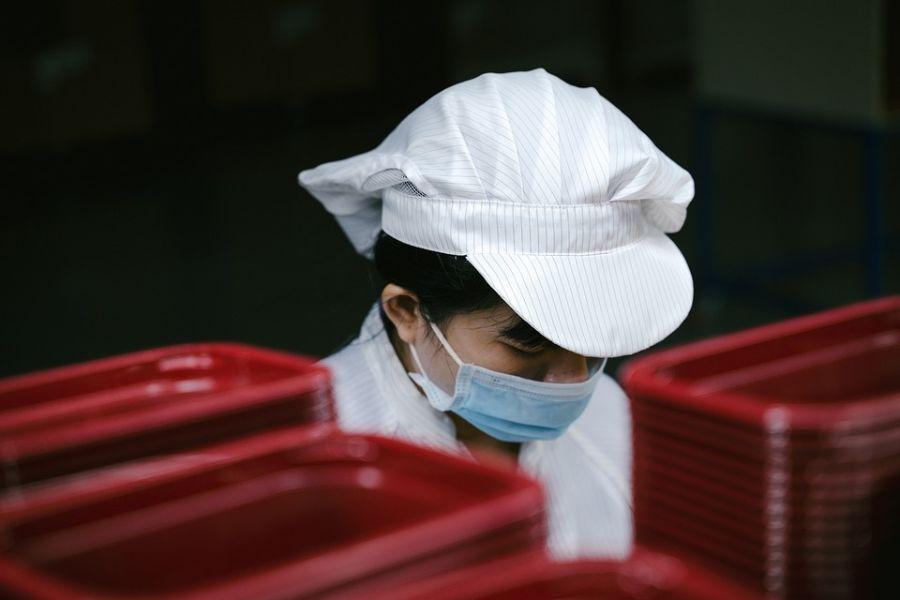 Oil prices continue to sink due to new COVID lockdowns in China, which have sparked protests  
One factor is the reduced demand in China as the country reimposed strict COVID-19 lockdowns due to a resurgence of new cases. December 1, 2022, marked exactly three years to the day when the world's first COVID infection was recorded in the central Chinese city of Wuhan. 
Rare yet mounting protests by Chinese citizens both in the mainland and overseas have forced authorities to soften their stance, declaring that the detected Omicron variant was less communicable than previous strains of the virus.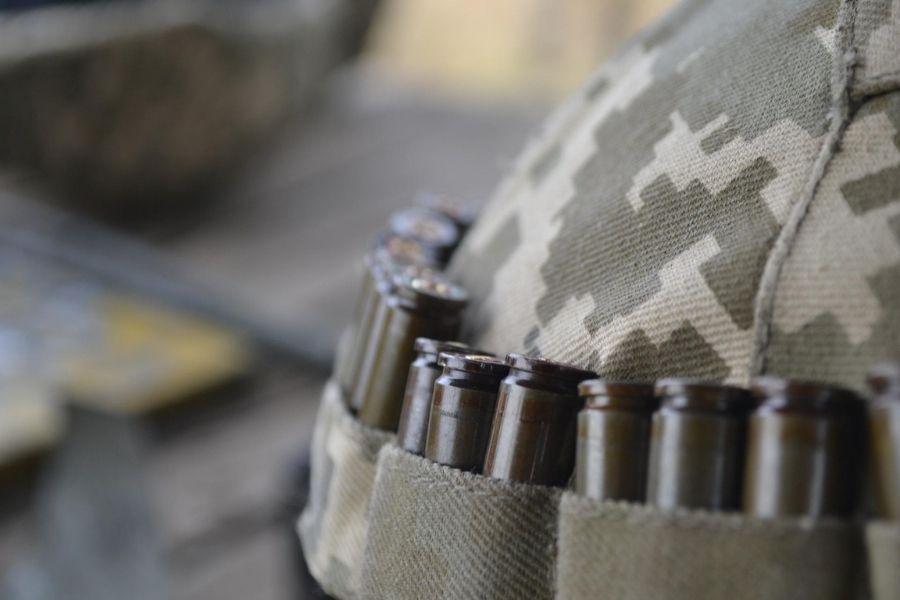 Crude oil was initially believed to hit $150 per barrel due to Russia's invasion of Ukraine
COVID restrictions in China, as well as signals from the world's major economies that they are headed toward a recession, have driven global oil prices down by around 35 percent since June. West Texas Intermediate crude futures for January 2023 settled at $77.24 (Php 4,324) per barrel as of November 28, slightly rebounding from $73.60 (Php 4,120) per barrel, the lowest since December 2021. 
Analysts have previously predicted that oil prices would hit $150 (Php 8,400) or more per barrel, following Russia's invasion of Ukraine in February. 
Expect more updates on fuel price adjustments at Philkotse.com.


Joseph Paolo Estabillo
Author