He went for that "modern alloy look." 
For some people, wood trims on car interior pieces are a faux pas. We have to emphasize though that it's for "some people" since a good number of you reading this might still like the idea of having the simulated wood grain and its associated brown color inside your cars. It's also quite classy since it's a common design element in luxury cars. And when it comes to the 2021 Ford Territory, many will say that it doesn't actually look out of place at all.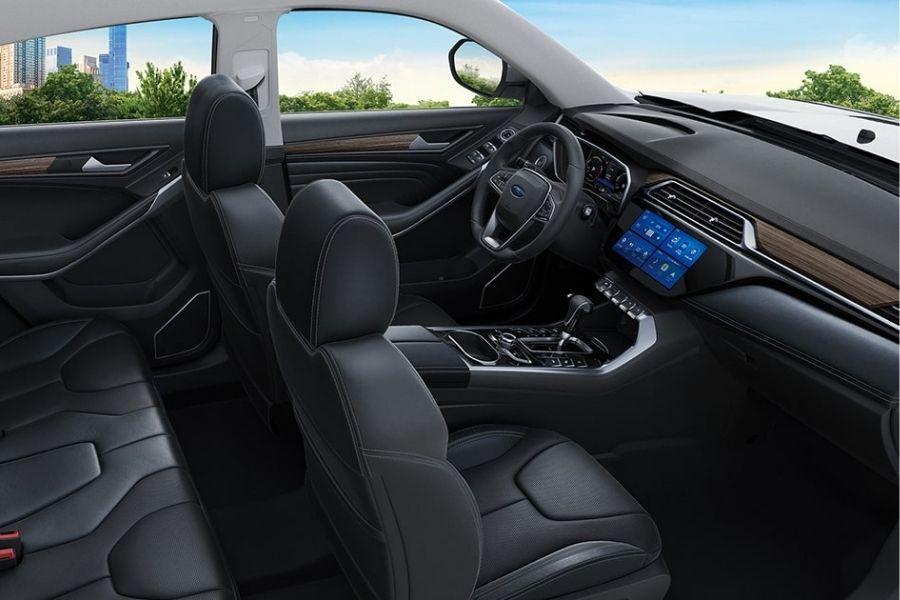 The Ford Territory's stock interior for your reference
As far as this guy is concerned, though, the wood interior accents on his particular Territory have got to go. As such, he replaced the Ford crossover's interior door trims and the wood dashboard trims with what he calls a "modern alloy look." Moreover, he went further and gave the bottom door panel protector a faux carbon fiber finish.  
Now some of you who like to keep your cars stock or are fans of the Territory's interior design might be frothing from the mouth by now. But in fairness, the guy's "neat" installation may warrant a slow clap from us. And yes, he essentially made the Territory's interior look a bit more similar to many other crossovers in the market today. But hey, it's his car, and that's just our opinion.
The video of the guy replacing his Territory's interior wood trims with "modern alloy" trim pieces
Speaking of the Territory's interior, one can say that it is already one of the more contemporary-looking cabins among locally available crossovers right now. 
Seamlessly integrated into the dashboard is a 10-inch touchscreen display with both Apple CarPlay and Android Auto and below that are the fancy-looking controls for the automatic climate control system. The top-spec Territory Titanium+ also features adaptive cruise control, a 360-degree view camera, a digital gauge cluster, an auto-dimming rearview mirror, an eight-piece speaker system, among others.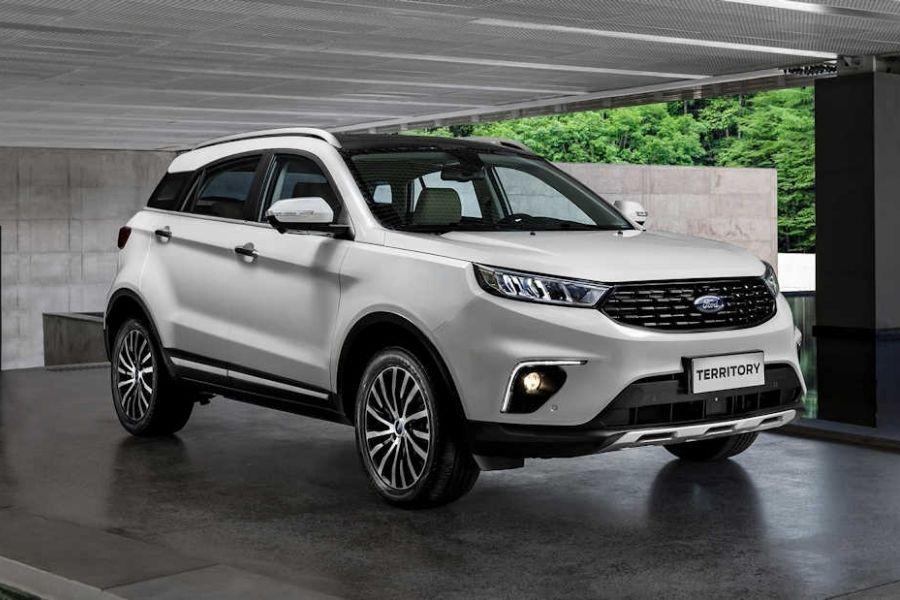 As it is, we think that the Territory's stock interior actually suits its overall design
So, do you like what the guy did to his Territory's interior? Or would you prefer to keep the wood trims that it came from the factory with? Find out more about Ford Territory price Philippines.
For more car news, car reviews, and car buying and selling tips, keep it here on Philkotse.com. 

Know more about Ford Territory 2023

The Ford Territory is a five-door, five-seater, compact crossover for the Philippine market. Locally, this model has one variants; the Territory Titanium+. Ford Territory 2023 price Philippines starts at ₱1,310,000.
Powering both trims of the Ford Territory is a 1.5-liter inline-4 EcoBoost gasoline engine. At maximum, this four-banger can make up to 141 horsepower and 225 Nm of torque. Power is then sent to its front wheels through a continuously variable transmission.
Size-wise, the Ford Territory Philippines is 4,580mm long, 1936mm wide, and 1,674mm in height. It also has a wheelbase length of 2,716mm, and a ground clearance of 180mm.
Locally, the Territory 2023 competes against the likes of the Geely Coolray, MG RX5, Chery Tiggo7 and Tiggo7 PRO, and the Toyota Corolla Cross.

Cesar G.B. Miguel
Author