Dress up your Ranger and Everest with these rugged off-road accessories.
Ford Philippines announced that it has brought ARB 4x4 Accessories to the next-generation Ranger and Everest.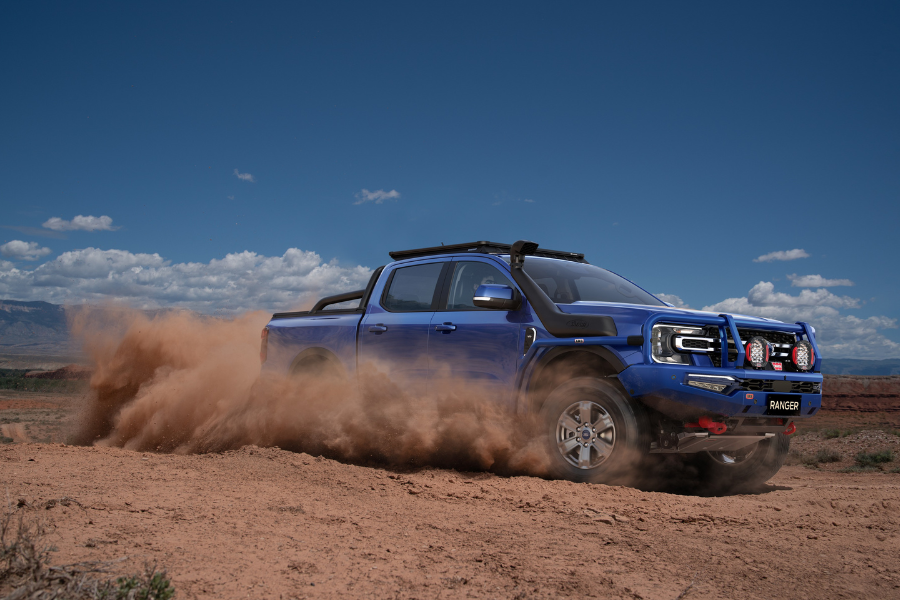 Ford Ranger with ARB 4x4 Accessories
For the uninitiated, ARB is an Australian off-road accessory manufacturer and distributor recognized around the world. The company tailors to various automakers including the Ford brand. Now, Ford Philippines has partnered with ARB to offer its off-road accessories to Filipinos.
Among the off-road accessories that are available include suspension kits, bull bar, side steps, rails, base rack, under vehicle protection (UVP), and snorkel. ARB also offers a rooftop tent for a more intense camping experience. With these, owners and prospective buyers of the Ranger and Everest can drive to different off-road destinations with ease.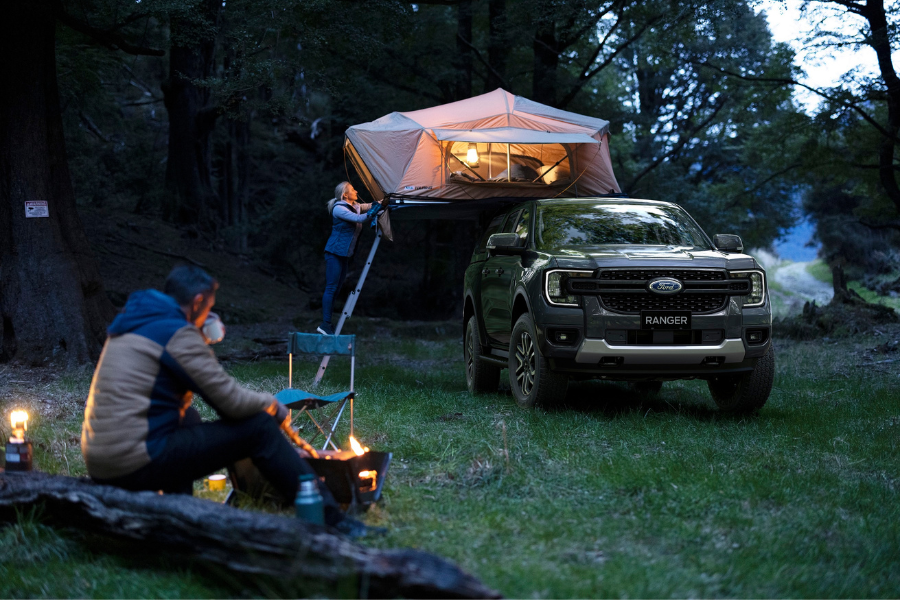 A rooftop tent is available
The Ford Ranger is the brand's entry into the pickup truck market, while the Everest is the truck's midsize SUV counterpart. Both are powered by a 2.0-liter diesel engine available in either a single or bi-turbo setup. In the latter, the power unit is capable of making 207 horsepower and 500 Nm of torque.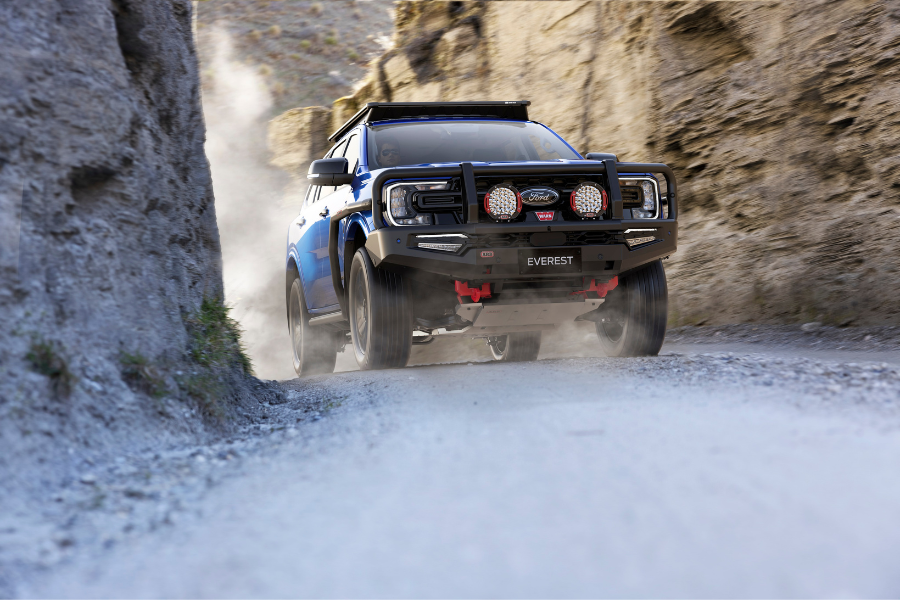 Ford Everest with ARB 4x4 Accessories
ARB and Ford are working together to ensure that the accessories are compatible with the American automaker's vehicles. The partnership has been running for quite some time now that even the previous generation Ranger and Everest were available with ARB accessories.
ARB Accessories are now available in Ford dealerships nationwide. All accessories come with a 3-year warranty, while suspension kits come with a 3-year warranty or 60,000 km – whichever comes first.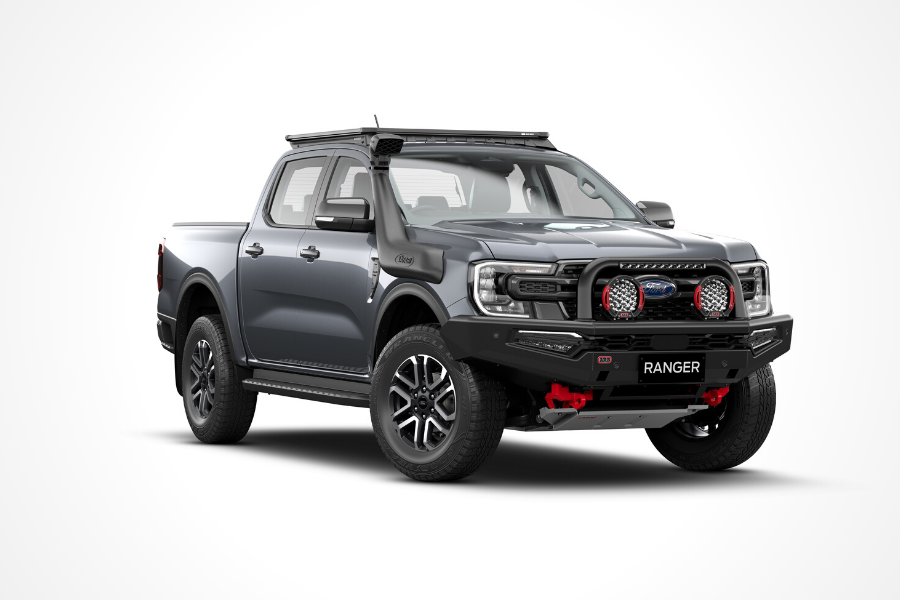 ARB improves style and functionality
"We are very proud to welcome this collaboration with ARB as they are known and respected in the global off-road accessories community for the craftsmanship, quality, and reliability of their products," said Ford Customer Service Division Director Patrick Manigbas.
"Through this groundbreaking partnership, we are able to offer world-class 4x4 accessories to our next-gen Ford customers as we see more of them enjoying various activities with their vehicles such as car camping and off-roading," added Manigbas.
Get the latest updates in the car industry at Philkotse.com.

Know more about Ford Ranger 2023

The 2023 Ford Ranger is a 4x4 or 4x2 pickup truck. It is the latest version of the said model, and as of its launch in the Philippine market, it has a total of eight different variants.
These are the top-spec Wildtrak 4x4, Wildtrak 4x2, Sport 4x4, Sport 4x2, XLT 4x2, XLS 4x2 AT, XLS 4x2 MT, and the entry-level XL 4x4. As of 2023, prices for these trims ranges from php 1,213,000 to Php 1,910,000.
Under the hood of the new Ranger are two-different diesel mills. For the Wildtrak 4x4, it uses a 2.0-liter biturbo that can churn out 210 horsepower and 500 Nm of torque. It is also the sole trim that uses a 10-speed automatic tranny.
The rest of the all-new Ranger then gets a 2.0-liter turbodiesel that can produce up to 170 horsepower and 405 Nm of torque. Only the XLS 4x2 and the XL 4x4 may come with a six-speed manual. The other non-biturbo trims then use a six-speed automatic.
Size-wise, the all-new 2023 Ranger is 5,370mm long, 1,918mm wide, and 1,884mm in height. They also offer a wheelbase length of 3,270mm, and a ground clearance of 235mm.
Locally, the 2023 Ford Ranger faces the Toyota Hilux, Nissan Navara, Mitsubishi Strada, Isuzu D-Max, Mazda BT-50, etc.

Rex Sanchez
Author