The carmaker's long-running road safety course is back. 
Cars sold by Ford Philippines, impressive as they are, all depend on whoever is taking the driver's seat. It's this principle that fuels the automaker's efforts to promote road safety, as it launched the 14th year of its Ford Driving Skills For Life Program or DSFL.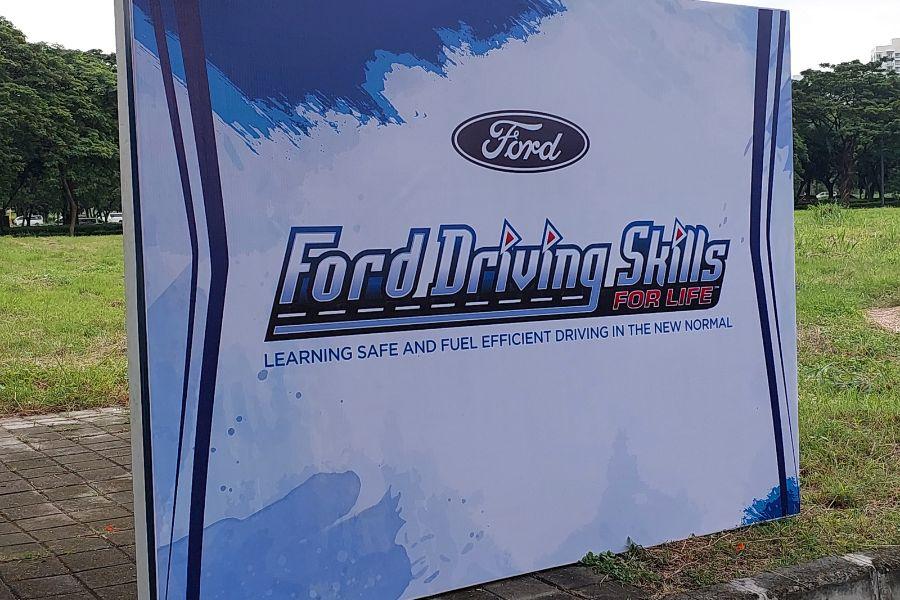 Ford Philippines brings the 14th edition of its Ford Driving Skills For Life road safety program
DSFL is a corporate social responsibility program by Ford Philippines, teaching nearly 30,000 participants on various aspects of road safety since 2008. In 2021, it became a fully-virtual training program, with instructional videos used to teach online participants about car care and maintenance during the pandemic. 
With mobility restrictions easing, DSFL shifts gears once again as a hybrid training program that combines in-person and virtual training sessions. Long-time Ford partner Tuason Racing School, headed by founder & CEO JP Tuason, returns for this year's edition.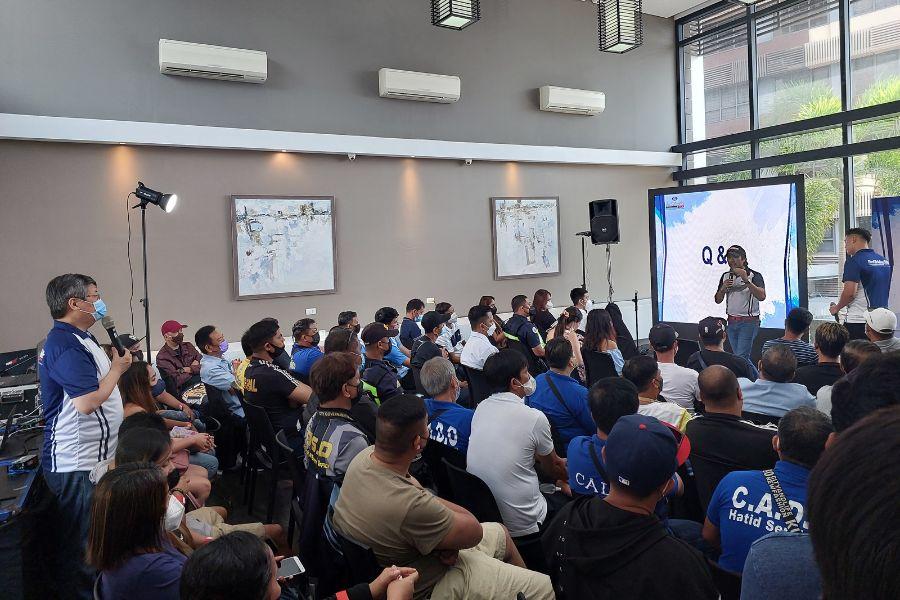 Motoring journalists and LGU representatives attended the kick-off sessions 
"The launch of this year's DSFL is part of our Global Caring Month that we celebrate every September," said Ford Philippines President & Managing Director Mike Breen. "The DSFL Program brings to life our long-standing advocacy around road safety. This is our way of showing how we care for others, as we commit to educate drivers on road safety that will hopefully eliminate road mishaps and accidents."     
Not even COVID-19 was enough to deter those willing to learn about safer driving practices, according to Ford Philippines Communications Manager and DFSL Program Co-Lead Herbert Haber. "Last year, we had a total of 1,600 participants, all virtual…there were still a lot of people interested to participate and make our roads safer."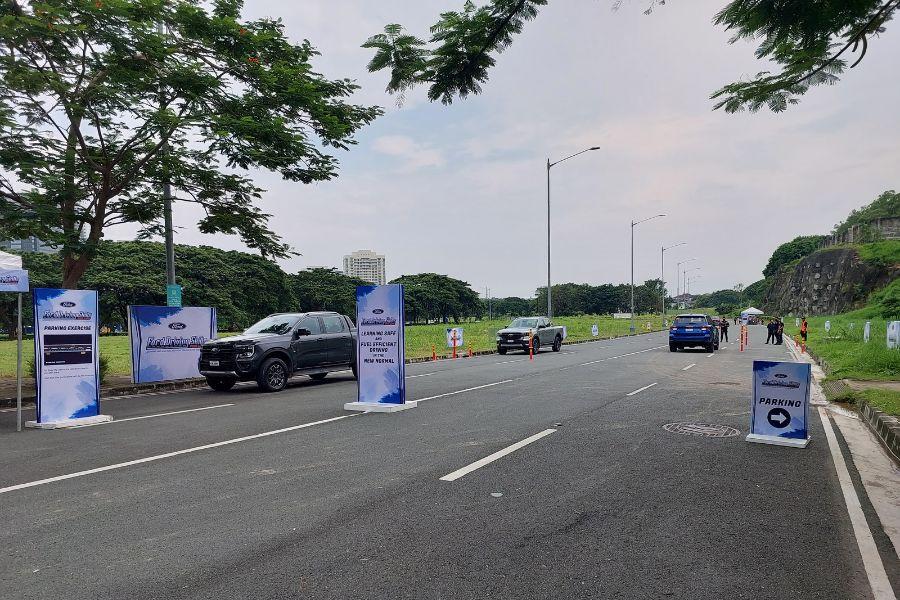 Ford even set up a practical driving course for participants
The September 29 kick-off event held saw members of the motoring media, representatives of local government units, and even private chauffeurs attending the road safety seminar that discussed aspects such as vehicle checks, responsible driving, and even relevant government traffic regulations.
But theories and slide shows are more easily understood with practical applications, which is why Ford Philippines set up an outdoor driving course at The Levels by Filinvest, giving participants an opportunity to experience road safety with the new Everest midsize SUV, Ranger midsize pickup, and Territory compact crossover.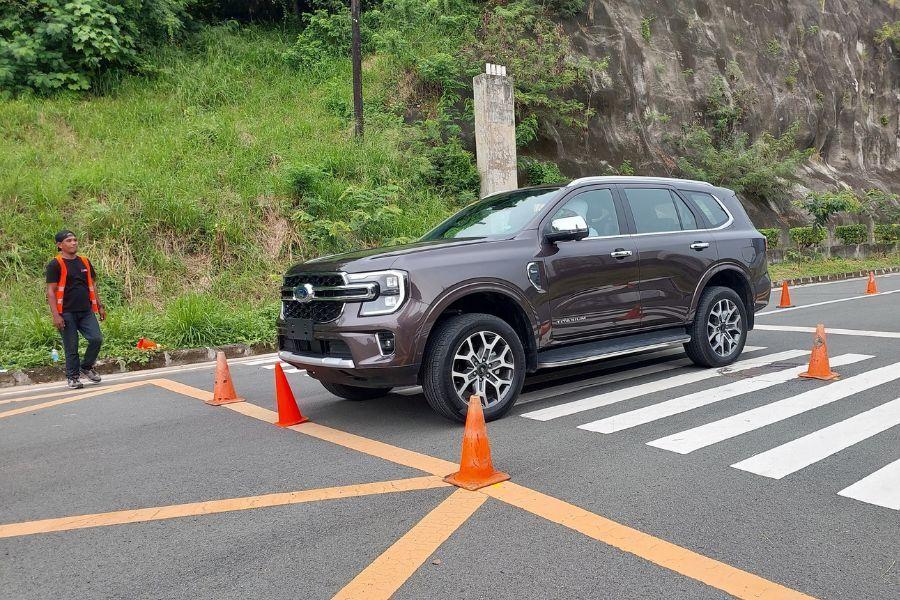 Participants had to accelerate then brake to avoid hitting a prepositioned traffic cone
There was a Hard Braking course, where drivers accelerate the Everest to 50 kilometers per hour over a short distance then slam on the brakes, demonstrating the vehicle's anti-lock brakes. A Distracted Driving course tests users behind the wheel of the Territory by having them use their phones to text while weaving in and out of a slalom course, emphasizing the need to focus on the road.   

Meanwhile, a Parking Exercise course teaches participants how to execute a parallel parking maneuver using the Everest's 360-degree camera and exterior mirrors. Lastly, a Fuel Economy course shows them the most efficient method of driving a vehicle especially in urban conditions.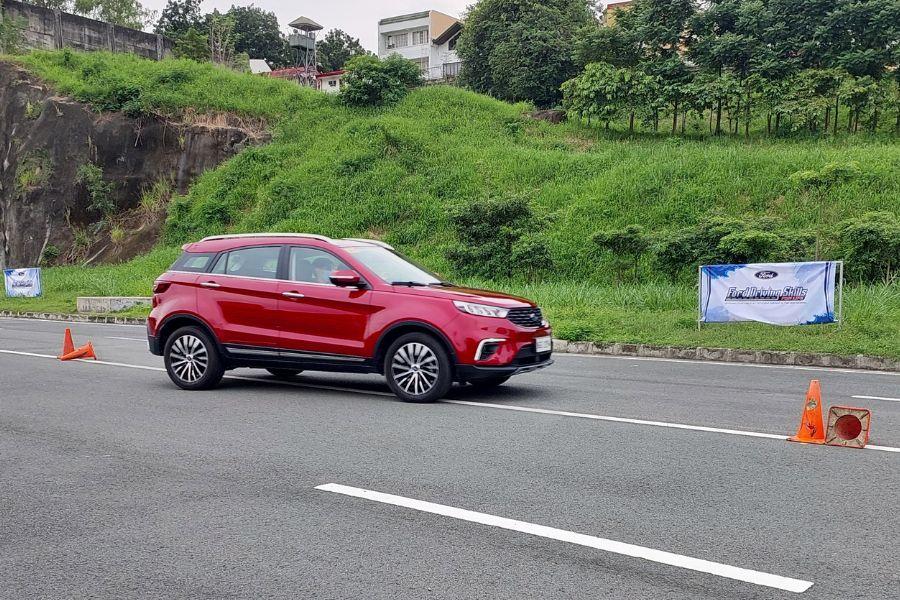 Texting while navigating a slalom course, even if slowly, was still a tall order 
Ford Philippines and Tuason Racing School want to mount more DFSL training sessions for other interested sectors, whether in-person or online. This is to drive home the automaker's point that, despite the multitude of modern safety features on its models, the most important one remains the proverbial nut behind the wheel.     
Learn more about how carmakers are working for safer roads at Philkotse.com.

Know more about Ford Everest 2022

Joseph Paolo Estabillo
Author
Recent posts