Max Verstappen took the HR-V for a spin.
In February, Honda unveiled the all-new 2022 HR-V. It has already debuted in Japan, and it is now sold in a number of countries around the globe. So by now, many of us are familiar with its sharp new looks.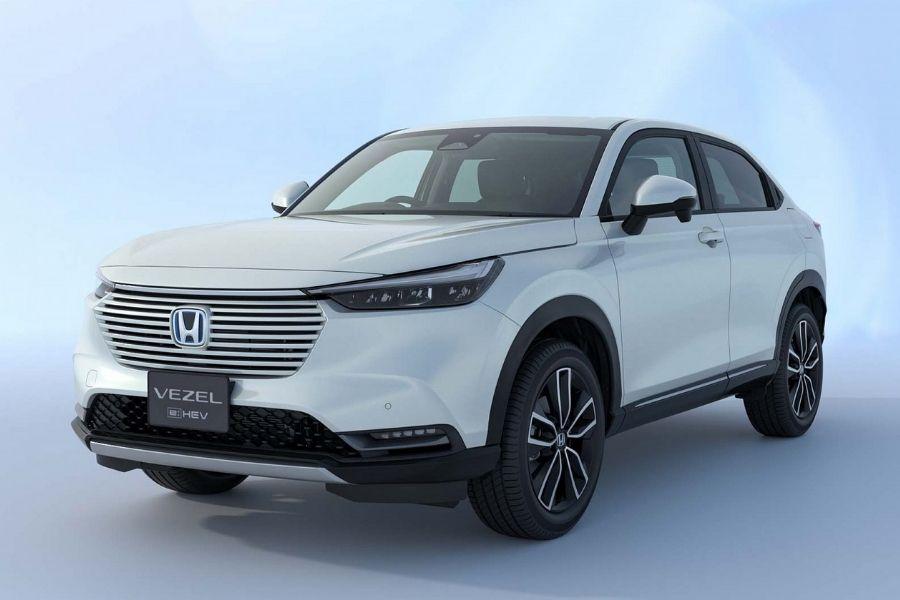 The 2022 Honda HR-V
But to provide an even better look at the new HR-V, Honda has brought in F1 superstar driver Max Verstappen who then took the plug-in hybrid (e:HEV) version of the HR-V for a quick spin. Let's check it out: 
Max Verstappen drives the new Honda HR-V e:HEV [Video Source: Honda]
As we can see from the video, Verstappen first showcases the HR-V's kick-activated rear door, which can then be closed via a button. We also got a glimpse of the vehicle's generous cargo space. He then boarded the car, started it, and took it for a spirited drive on countryside roads. 
Judging from the video, the HR-V e:HEV is actually pretty agile. It was stable on corners, and it even handled unpaved roads with ease. Verstappen even parked the Honda-made crossover in the middle of a field. 
With all that said, this short but sweet video shows the capabilities of the electrified HR-V. Its 1.5-liter inline-4 gasoline mill that's paired with an electric motor appears quick and responsive, and its electric continuously variable transmission (e-CVT) can actually handle a bit of hooning as well.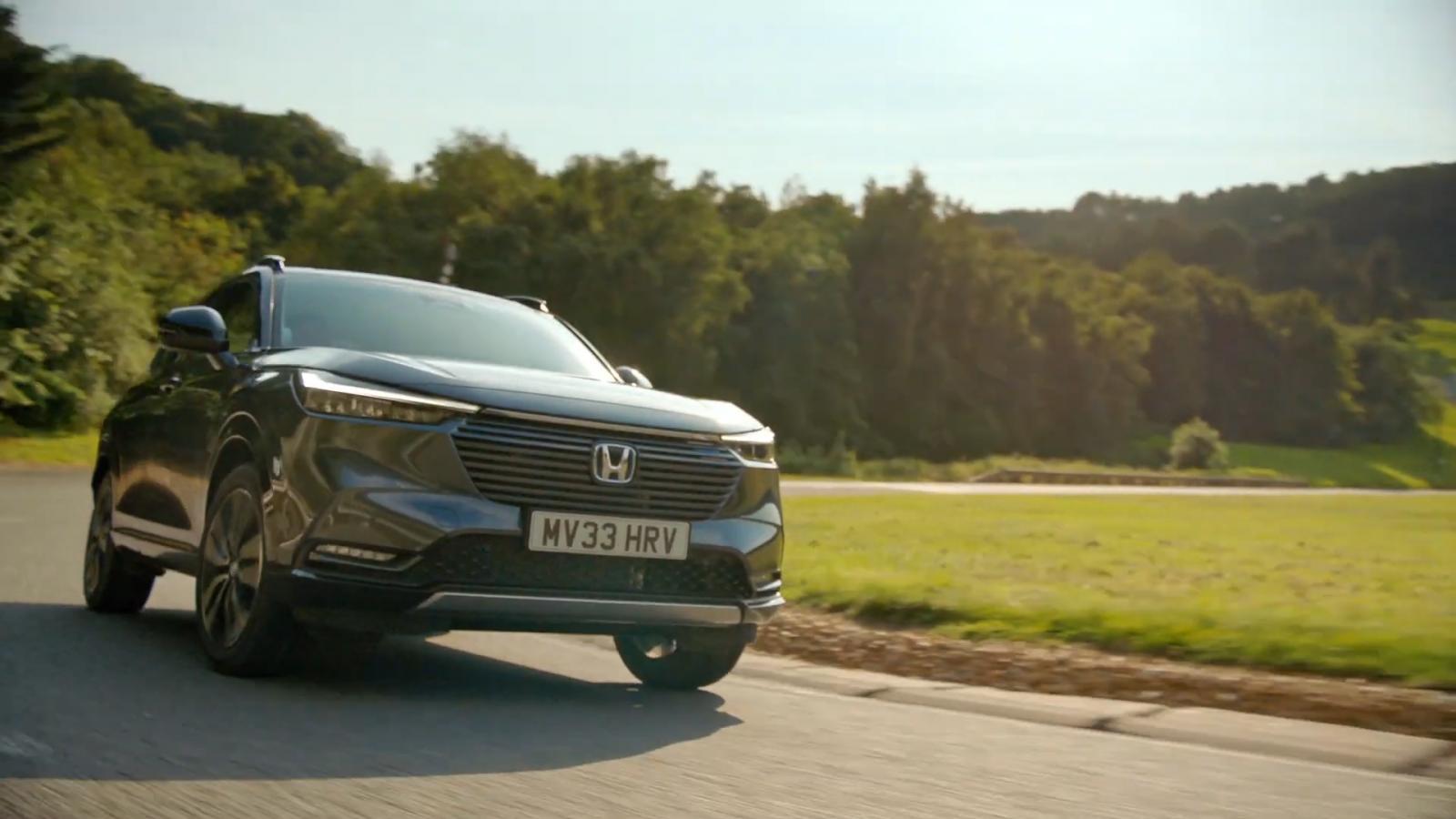 It looks like the new HR-V can take corners pretty well
As a side note, Verstappen is obviously a professional, so don't attempt what he's doing with your own car, crossover, or what have you. 
To this end, we are pretty excited about the new HR-V, and we can't wait to take it out for a spin once it arrives on Philippine shores. So while it is yet to be confirmed by Honda Cars Philippines, there's a good chance that it will be launched locally. 
And yeah, for those among you who don't know who Max Verstappen is, he is a Belgian-Dutch F1 driver who is currently with the Red Bull Racing team.  
He currently ranks second in the current F1 season with a total of 244.5 points and 11 podium wins. Depending on how he does in the next race, it is possible that he will be crowned champion this year. The only barrier to this, of course, is Mercedes AMG Petronas' driver Lewis Hamilton who is currently in first place and holds seven drivers' championships on his resume.  
Check out the newest car releases and previews with Philkotse. 

Know more about Honda HR-V 2022

The 2022 Honda HR-V is a subcompact crossover. In the Philippine market, it has two variants. The top-spec RS Turbo CVT is priced at Php 1,739,000. The mid-spec trim meanwhile, is the HR-V V Turbo CVT and it is priced at Php 1,598,000. The entry-level HR-V S CVT meanwhile is priced at Php 1,250,000.
For engines, the HR-V V Turbo and the RS Turbo uses a 1.5-liter engine capable of making 174 horsepower and 240 Nm of torque. The HR-V S also uses a 1.5-liter mill, but it is naturally aspirated. In turn, its output is rated at 119 horsepower and 145 Nm of torque. All three trims use a continuously variable transmission sending power to its front wheels.
Size-wise, the HR-V V and RS are 4,385mm long, while the HR-V S is 4,330mm long. All three come with a width of 1,790mm, and a height of 1,590mm. Both also have a wheelbase length of 2,610mm. The top-spec V gets a ground clearance of 181mm, whereas the HR-V S has more at 196mm.
Locally, the HR-V competes against the likes of the Mazda CX-3, Hyundai Kona, Subaru XV, Toyota Corolla Cross, Ford Territory, among others.

Cesar G.B. Miguel
Author