See the full list here as of June 2021.
Easytrip Services Corporation Philippines updated the installation sites and schedules for its RFID installation including the available vehicle classes per site. Take note that Easytrip does not have authorized resellers so make sure to install only in its official stations to avoid inconvenience.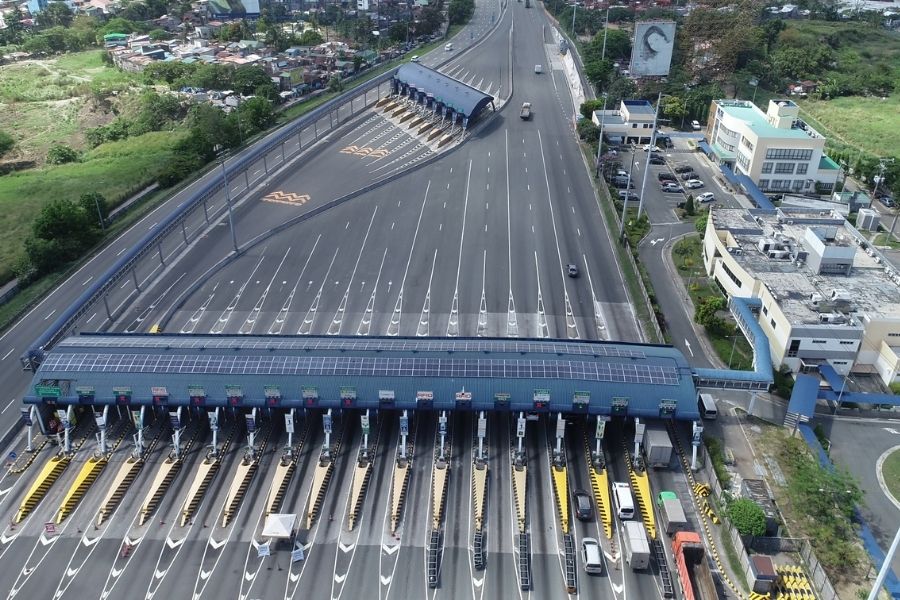 Toll roads such as NLEX use Easytrip RFID
The expressways managed by the Metro Pacific Tollways Corporation (MPTC) that use Easytrip RFID include the North Luzon Expressway (NLEX), Manila-Cavite Expressway (CAVITEX), Cavite-Laguna Expressway (CALAX), C5 Link, Subic-Clark-Tarlac Expressway (SCTEX).
To fast-track RFID installations, Easytrip Corporation presents the ORRAS (Online RFID Registration and Appointment Services) that's available on its official website. It provides a schedule for motorists in most Easytrip installation sites for a more convenient and faster transaction.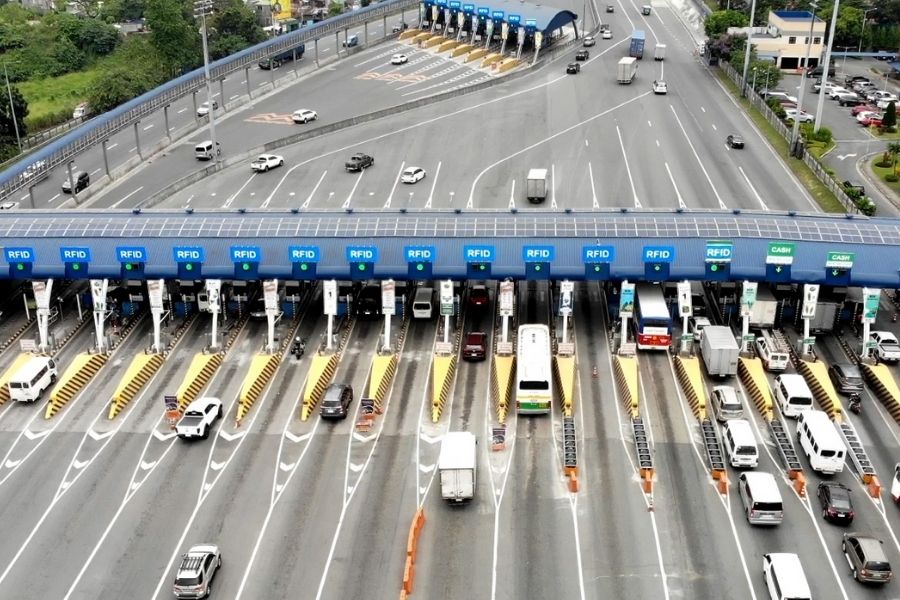 Get an Easytrip RFID for faster travels
Here are the updated RFID installation sites and schedules in the North and South as of June 2021:
NLEX & SCTEX
| | | |
| --- | --- | --- |
| Location (Appointment thru ORRAS) | Class | Time/Date |
| Mindanao Easytrip Tent | ALL | 8:00 a.m. to 5:00 p.m. | Mon. to Sun. |
| Sta. Rita Easytrip Tent (before toll NB plaza entry) | ALL | 8:00 a.m. to 5:00 p.m. | Mon. to Sun. |
| Marilao Toll Plaza Southbound Entry Parking Area | ALL | 8:00 a.m. to 5:00 p.m. | Mon. to Sun. |
| Caltex Valenzuela | ALL | 8:00 a.m. to 5:00 p.m. | Mon. to Sun. |
| Balintawak Easytrip Tent Customer Service Parking Area | ALL | 8:00 a.m. to 5:00 p.m. | Mon. to Sun. |
| | | |
| --- | --- | --- |
| Location (Walk-in) | Class | Time/Date |
| Shell Balagtas Northbound | ALL | 8:00 a.m. to 5:00 p.m. | Mon. to Sun. |
| Angeles Lane Selling | ALL | 8:00 a.m. to 5:00 p.m. | Mon. to Sun. |
| San Fernando Southbound Easytrip Tent | ALL | 8:00 a.m. to 5:00 p.m. | Mon. to Sun. |
| Valenzuela Easytrip Tent | ALL | 8:00 a.m. to 5:00 p.m. | Mon. to Sun. |
| Balintawak AOVP | ALL | 8:00 a.m. to 5:00 p.m. | Mon. to Sun. |
| Bocaue AOVP | ALL | 8:00 a.m. to 5:00 p.m. | Mon. to Sun. |
| Shell Balintawak | ALL | 8:00 a.m. to 5:00 p.m. | Mon. to Sun. |
| Balagtas Lane Easytrip Tent | ALL | 8:00 a.m. to 5:00 p.m. | Mon. to Sat. |
| Petron Lakeshore | ALL | 8:00 a.m. to 5:00 p.m. | Mon. to Sat. |
| Karahutan Easytrip Tent | ALL | 8:00 a.m. to 5:00 p.m. | Mon. to Sat. |
| Tabang Easytrip Tent | ALL | 8:00 a.m. to 5:00 p.m. | Mon. to Sat. |
| PTT SCTEX | ALL | 8:00 a.m. to 5:00 p.m. | Mon. to Sat. |
| Seaoil SCTEX | ALL | 8:00 a.m. to 5:00 p.m. | Mon. to Sat. |
| Petron Marilao Northbound | ALL | 8:00 a.m. to 5:00 p.m. | Mon. to Sat. |
| Petron Balagtas Southbound | ALL | 8:00 a.m. to 5:00 p.m. | Mon. to Sat. |
| Total Northbound | ALL | 8:00 a.m. to 5:00 p.m. | Tues. to Sun. |
| Total Southbound | ALL | 8:00 a.m. to 5:00 p.m. | Tues. to Sun |
CAVITEX
| | | |
| --- | --- | --- |
| Location (Appointment thru ORRAS) | Class | Time/Date |
| CIC NB Ambulant – Manila Bound CIC Customer Service Center | 1 | 24/7 |
| CIC SB Ambulant – CAVITEX Bound CIC Customer Service Center | 1 | 24/7 |
| Shell Panapaan (located in front of Puregold) | 1 | 8:00 a.m. to 5:00 p.m. | Mon. to Sun. |
| Shell Real II (located near Maynilad Water) | 1 | 8:00 a.m. to 5:00 p.m. | Mon. to Sun. |
| Shell Talon Uno (beside Robinsons Las Piñas) | 1 | 8:00 a.m. to 5:00 p.m. | Mon. to Sun. |
| | | |
| --- | --- | --- |
| Location (Walk-in) | Class | Time/Date |
| Kawit Northbound Easytrip Tent – Manila Bound Kawit Toll Plaza | ALL | 6:00 a.m. to 3:00 p.m. | Mon. to Sun. |
| Longos Bacoor Northbound – Manila Bound Longos Entry | ALL | 8:00 a.m. to 5:00 p.m. | Mon. to Sun. |
| CIC SB Ambulant – CAVITEX Bound CIC Customer Service Center | 2,3 | 24/7 |
| | |
| --- | --- |
| Location (Event) | Time/Date |
| SM Dasmariñas (lower ground floor mall entrance 4) | 10:00 a.m. to 6:00 p.m. | June 8 to 9, 2021 |
| SM Sta. Rosa | June 15 to 16, 2021 |
| SM Bacoor | June 17 to 18, 2021 |
| SM Southmall (mall extension near Classic Savory) | 10:00 a.m. to 5:00 p.m. | June 24 to 25, 2021 |
| SM San Pablo (2nd floor fronting the SM Store) | 10:00 a.m. to 7 p.m. | June 17 to 18, 2021 |
C5 Link
| | | |
| --- | --- | --- |
| Location (Appointment thru ORRAS) | Class | Time/Date |
| C5 Customer Service – West Service Road | 1 | 24/7 |
| C5 Extension Road Junction, Taguig City | 1 | 24/7 |
| | | |
| --- | --- | --- |
| Location (Walk-in) | Class | Time/Date |
| Merville Toll (after toll plaza) | 1 | 24/7 |
| Taguig Toll Plaza | 1 | 24/7 |
| | | |
| --- | --- | --- |
| Location (via Shell Magallanes System) | Class | Time/Date |
| Shell Magallanes (beside Jollibee) | 1 | 8:00 a.m. to 5:00 p.m. | Mon. to Sun. |
CALAX
| | | |
| --- | --- | --- |
| Location (Appointment thru ORRAS) | Class | Time/Date |
| Mamplasan-Greenfield Customer Service Center Shell Putatan | 1 | 24/7 |
| Shell Putatan (along SLEX) | ALL | 9:00 a.m. to 6:00 p.m. | Mon. to Sun. |
| Shell Don Jose | ALL | 9:00 a.m. to 6:00 p.m. | Mon. to Sun. |
| | | |
| --- | --- | --- |
| Location (Walk-in) | Class | Time/Date |
| Sta. Rosa Toll (Tent) | 1 | 9:00 a.m. to 6:00 p.m. | Mon. to Sun. |
| Shell Putatan | 2,3 | 9:00 a.m. to 6:00 p.m. | Mon. to Sun. |
| Laguna Blvd. A Toll Plaza | ALL | 24/7 |
| Laguna Blvd. B Toll Plaza | ALL | 24/7 |
| Laguna Technopark Toll Plaza | ALL | 24/7 |
| Mampalasan-Greenfield Toll Plaza | ALL | 24/7 |
| Sta. Rosa Toll Plaza | ALL | 24/7 |
| Mampalasan-Greenfield CSC | 2,3 | 24/7 |
Visit Philkotse.com for more automotive news

Rex Sanchez
Author