Bike lanes are among the projects completed by the agency.
The Department of Public Works and Highways (DPWH) released a report claiming that it has completed a total of 1,708 projects last year. These are projects located in the National Capital Region (NCR), and in Calabarzon.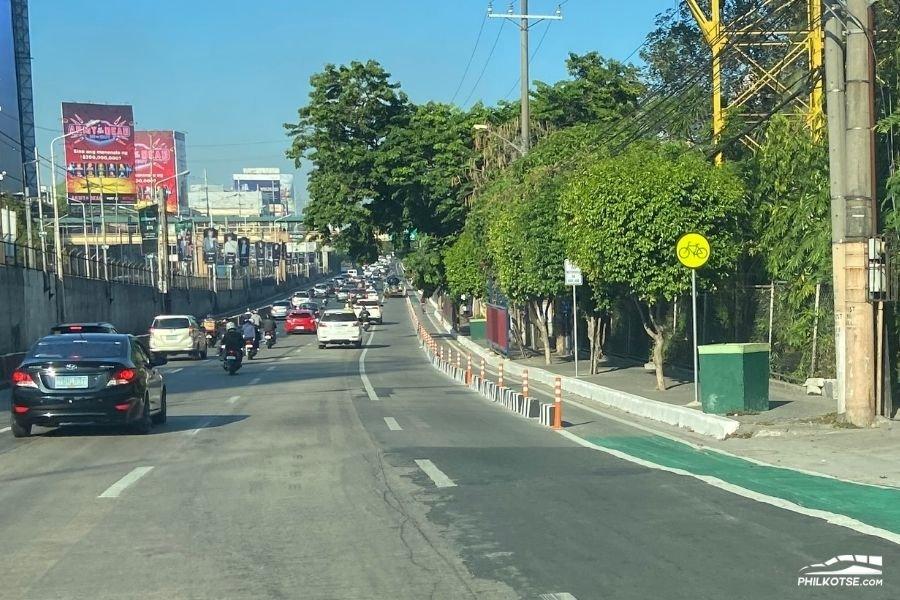 A section of EDSA equipped with bike lanes
The said report also details the financials of the said projects. In total, the DPWH has disbursed Php 46.6 billion to put up vital infrastructure projects and programs to meet the needs of the densely populated NCR and Calabarzon regions. 
Some of the projects stated in the report include the bike lanes along Roxas Boulevard, Kalayaan Avenue, Shaw Boulevard, Osmeña Highway, Araneta Avenue, Radial Road 8, EDSA, Lawton Avenue, among others. 
They also completed the dredging operation along the Pasig-Marikina River near SM Marikina, and opened up COVID-19 quarantine facilities in Las Piñas and Malacañan Park, as well as the completion of the Pasig Modular Hospital, the Marikina River Restoration Project, among others.  
It was also reported that DPWH NCR also achieved around 96.88 percent of the needed right-of-way acquisitions for the North Luzon Expressway-South Luzon Expressway Connector project. It has managed to relocate 690 families, and provide housing and/or financial assistance. 
The Clean and Green program was also highlighted. Through this, the agency was proud to announce that it has managed to plant around 10,000 Caballero trees on the center islands of national roads around NCR.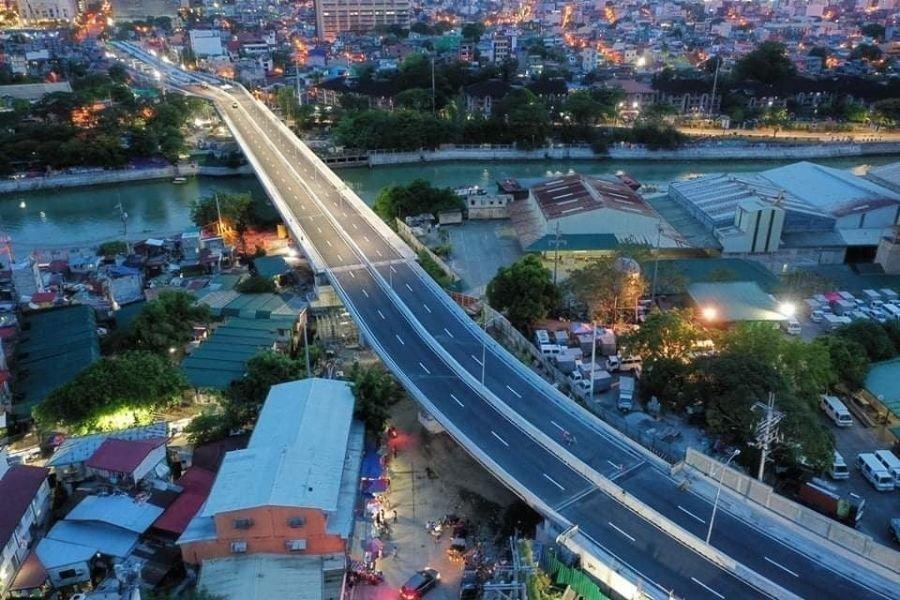 The Kalayaan Bridge, which opened last year
For Calabarzon, the DPWH has completed a total of 19.2 kilometers of road rehabilitation and construction in 2021. This is besides the 92.32 kilometers of asphalt overlay.  
Around 38 bridge construction projects, around 25 kilometers of farm-to-market roads, five school buildings, 23 tourism roads, five evacuation centers, 13 COVID-19 related facilities, and two disaster-related rehabilitation projects were also completed in Calabarzon by the DPWH in 2021. 
This year, the agency will be working on 1,679 projects for NCR alone. It wasn't specified what these are, but the DPWH said that they have already commenced the engineering design process and pre-construction activities for the said projects. 
For more transport news and automotive industry updates, keep it here on the Philippines' largest automotive portal.  


Cesar G.B. Miguel
Author