It's always important to share the road with other users.
If taking mass transit was a daily battle for commuters before the pandemic, the risk of infection has made the proposition even dicier. While COVID-19's continuing toll on the economy means that not everyone can afford to have their own vehicle, there are more egalitarian means of getting around.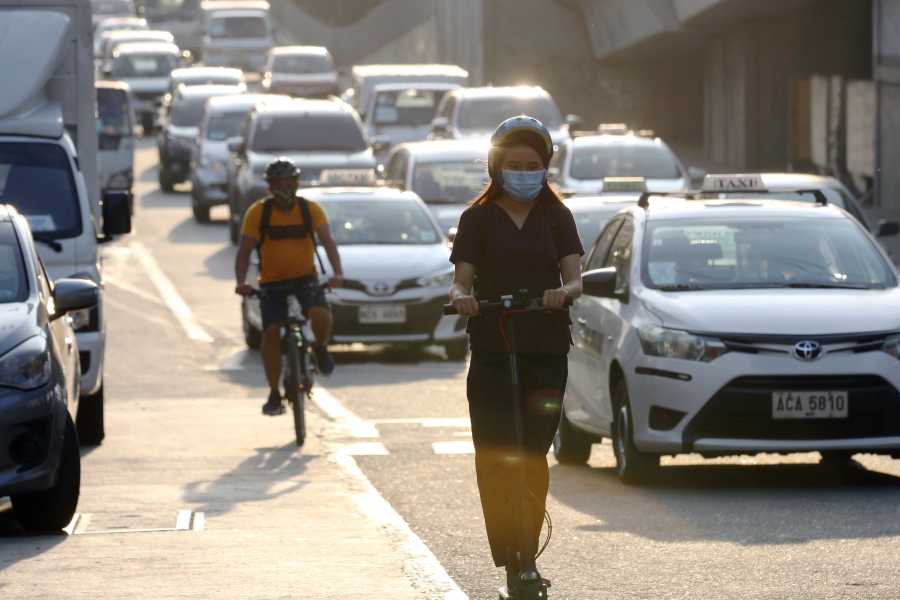 More people are turning to alternative means of transport
That means bicycles, which is the alternative mode of transport that the government has decided to encourage. The Department of Transportation (DOTr), Department of Public Works and Highways (DPWH) and the World Bank have come up with an online survey to get feedback from cyclists on how this can best be done.
The survey is divided into six parts and will take about 10 minutes to accomplish. Participants will be asked to mark their preferred answers to questions such as their demographic information, travel characteristics, modes of travel, active transport characteristics, and perceptions on existing bicycle infrastructure.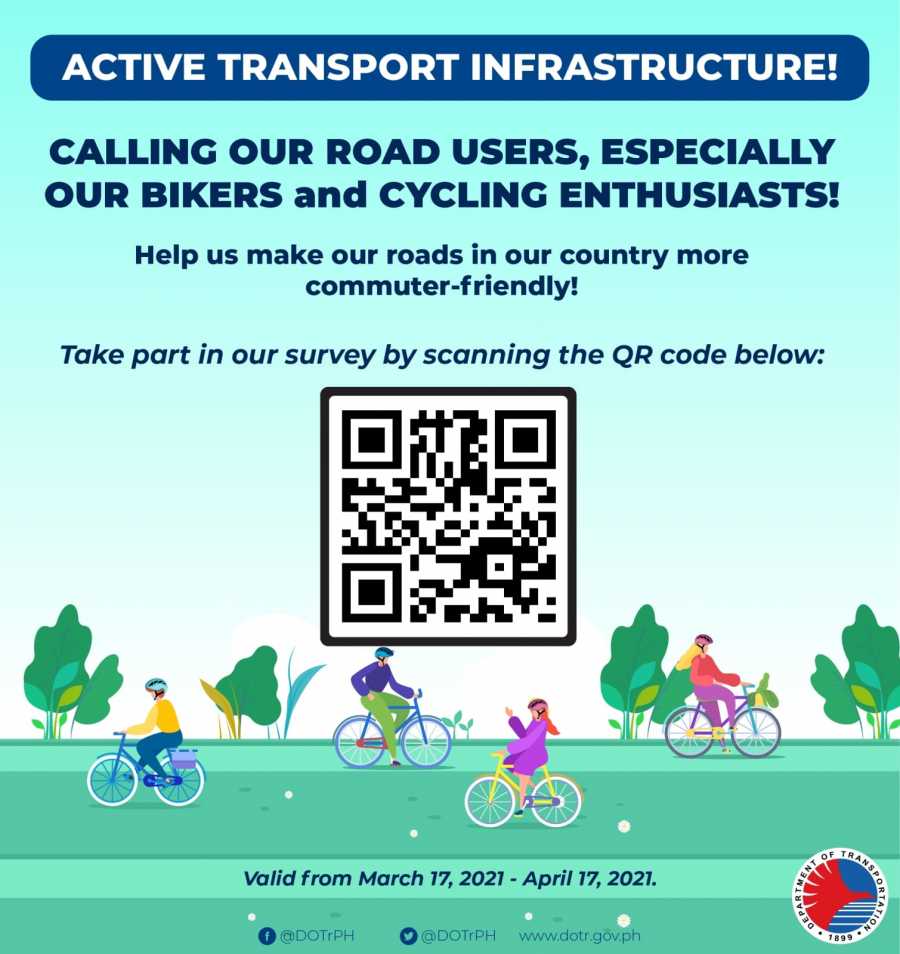 The DOTr is conducting a survey on how bike infrastructure in the country can be improved
One part of the survey shows several examples of bike lanes, and participants will be asked to rate these according to how likely they will be using each model. Some bicycle spaces are separated from motor vehicle lanes using painted markings, while others are depicted as having physical barriers such as bollards. There are even bike lanes that are altogether separate from the roadway.
Joining the study is voluntary, and answers will be kept confidential. According to the DOTr, the survey results will be used for research, formulating policies, and initiating projects that promote active transportation in the country.
The survey form is accessible until April 17, 2021 and can be answered by clicking here.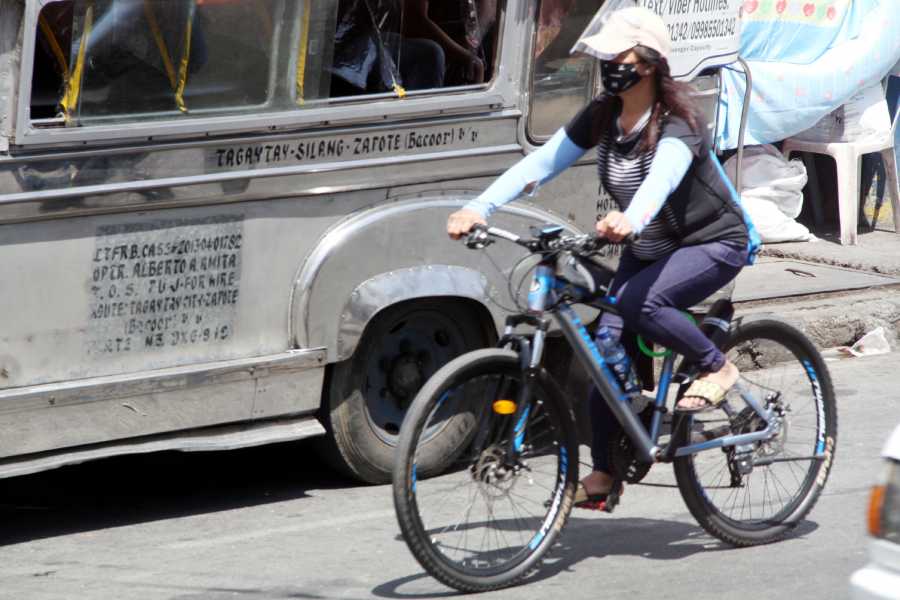 Survey results will be used to formulate policies in support of bicycle use
While the country certainly has no shortage of bike enthusiasts, the level of infrastructure here that addresses the specific needs of cyclists leaves much to be desired.
There are bike lanes that have been haphazardly constructed and put cyclists even more at risk, not to mention the lack of awareness among motorists on how to behave around bike users that they encounter on the road. Here's hoping that this survey is another step forward in addressing those concerns.
More mobility updates in store for you at Philkotse.com.

Joseph Paolo Estabillo
Author