The government is determined to put on a show against smuggling.
No gearhead wants to see a car with unsightly dents and scratches, let alone ending up in the scrap heap (or so we presume). This especially applies to models that are several times more expensive than the relatively mundane ones available in the mass market.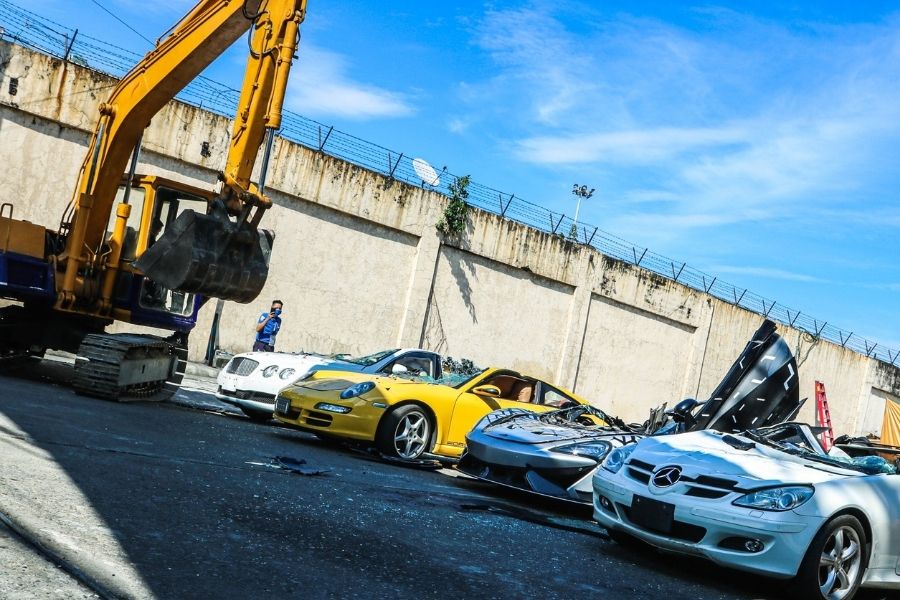 This would be enough to make any car fan faint [Image: Bureau of Customs]
And yet, a gruesome fate awaits such exotic automobiles whose importers run afoul of the law. The latest 'victims' of this unfortunate conclusion were 21 smuggled vehicles, collectively worth Php 58.55 million, which were simultaneously destroyed by authorities in Manila and Cagayan de Oro. Included among these was a brand-new McLaren 620R, one of only 350 examples found anywhere in the world.
The government has been making a public spectacle of these 'executions' since February 2018, when the first 30 smuggled cars – including some from Porsche, Mercedes-Benz, and Jaguar – were crushed with no less than President Rodrigo Duterte watching. The total value of the vehicles was estimated at Php 61 million, reduced to just Php 48,000 after being ground by a bulldozer's treads.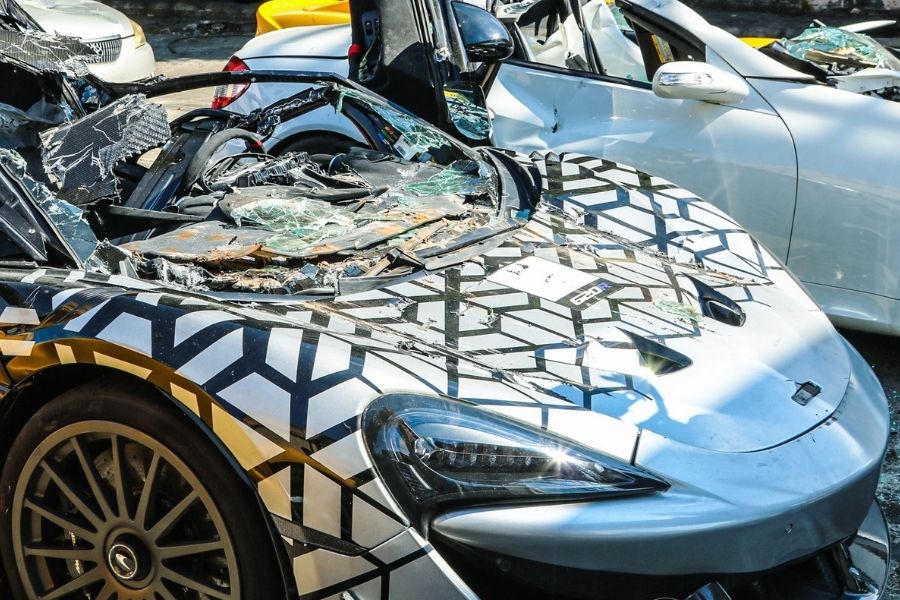 That's one less McLaren 620R off the planet, and the model was already rare to begin with [Image: Bureau of Customs]
It wasn't the first time that smuggled goods, in general, were rendered useless either, consistent with Presidential Directive 2017-447 that aims to take a stronger stance against items illegally brought across our borders. 
Then-Senate President Aquilino 'Koko' Pimentel III questioned the need to destroy or 'condemn' (to use the official term) these luxury vehicles and supercars, proposing that they be auctioned off to overseas buyers instead. The proceeds, he said, can then be used for other purposes, such as funding assistance for calamity victims.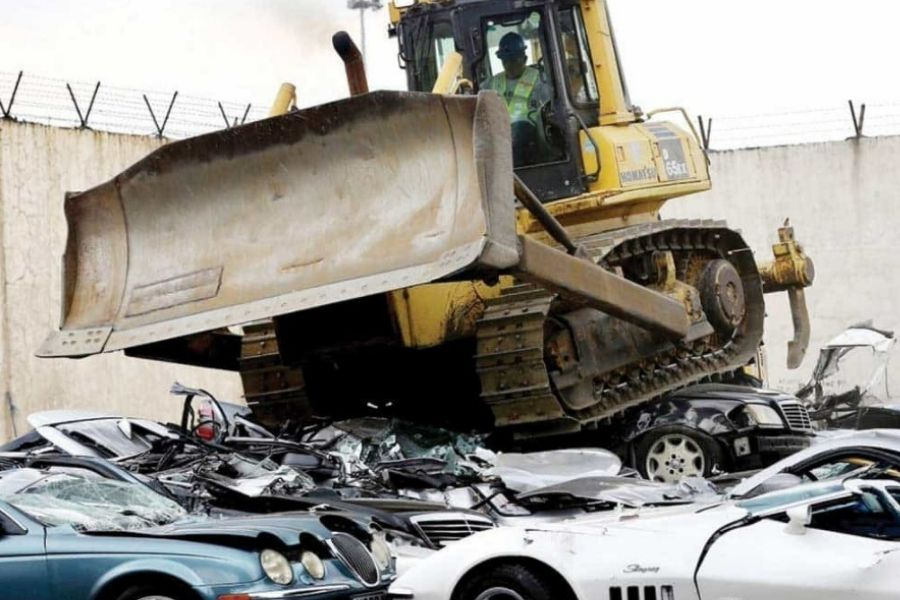 Smuggled cars have been condemned to the scrap heap since 2018 [Image: Office of the President]
But given the various legal avenues that can be exploited so that the same auctioned rare supercar ends up coming here illegally once again, publicly destroying it instead might seem like a more effective (if ham-fisted) way to disincentivize smuggling. Under the Tariff Law, smuggled goods already carry the risk of seizure, prosecution, and condemnation anyway.

No matter which side of the political fence you're on, the effects of smuggling go beyond depriving the government of public funds. As the auto industry has been losing steam in recent years due to several factors, smuggled cars only exacerbate the problem by robbing legitimate sellers and distributors of customers, which could lead to job losses and outright closures.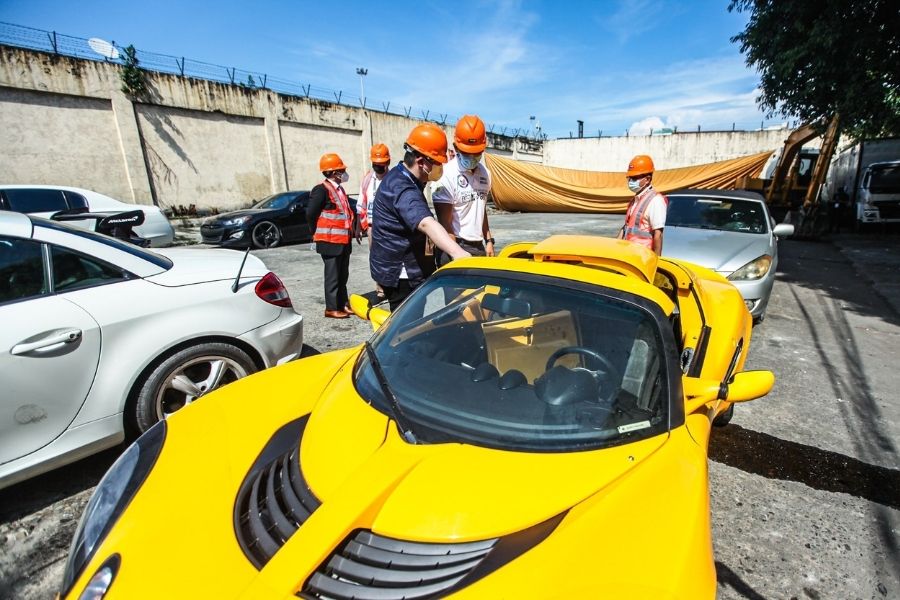 A better way to curb smuggling would save these cars for more worthy owners
Literally and figuratively ending a car's journey in a public show is an inelegant solution. However, it also highlights an imperfect system that forces authorities to rely on blunt instruments rather than finesse to get the job done. Unless there are genuine reforms brought to bear, we're bound to see more luxury cars whose only purpose is to make money for junkyards.      
Find more automotive stories at Philkotse.com.

Joseph Paolo Estabillo
Author
Recent posts