A better use for seized cars than just sending them to the junkyard.
Early in its incumbency, the administration seemed to adopt a zero-tolerance policy when it comes to smuggled goods, particularly vehicles. Expensive yet misdeclared luxury cars intercepted at the ports would invariably meet a very gruesome and public end, as they were crushed and sent to the scrap heap.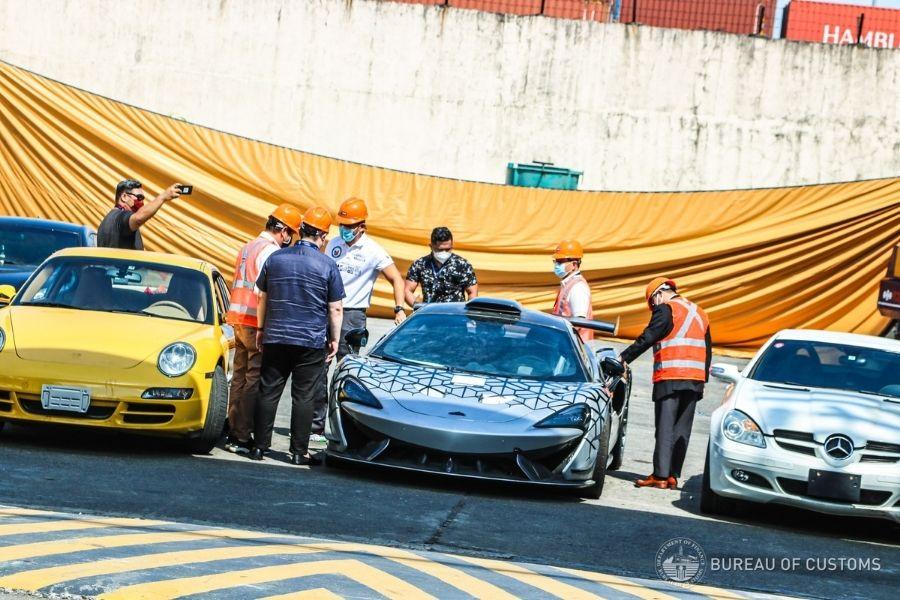 Seized luxury cars won't be going to the junkyard for now
With the ongoing pandemic still requiring as much financial resources as we can gather, the government finally realized that there's a better use for confiscated smuggled vehicles. The Bureau of Customs (BoC) announced that it will be auctioning off five seized sports cars, with the proceeds going towards COVID funds. 
In a statement issued on December 2, the Bureau of the Treasury said that Finance Secretary Carlos Dominguez III instructed the BoC to dispose of the vehicles by conducting a public auction. To this end, the two agencies together with state-run Land Bank of the Philippines (LandBank) signed a memorandum of agreement forming an inter-agency auction committee to oversee the disposition of the seized cars. 
The lot will have a collective floor price of Php 29 million, and will comprise the following: 
2001 Mercedes-Benz SLK350, with a floor price of Php 1,247,505
2001 Mercedes-Benz SLK55, with a floor price of Php 1,324,364
2011 Mercedes-Benz E220, with a floor price of Php 1,491,559,000
2001 Porsche Boxster, with a floor price of Php 1,797,546,000
2008 Ferrari F430 Scuderia, with a floor price of Php 23,225,124
If the most expensive car in the lot sounds familiar, it's the same Ferrari that became the subject of a recent YouTube video. Peter Seo, a self-confessed car enthusiast, claims that the car was stolen as he was having it shipped from Japan to Korea, and has pledged to donate the Ferrari for government use if it can be saved from being destroyed. The video has since been taken down as of this writing.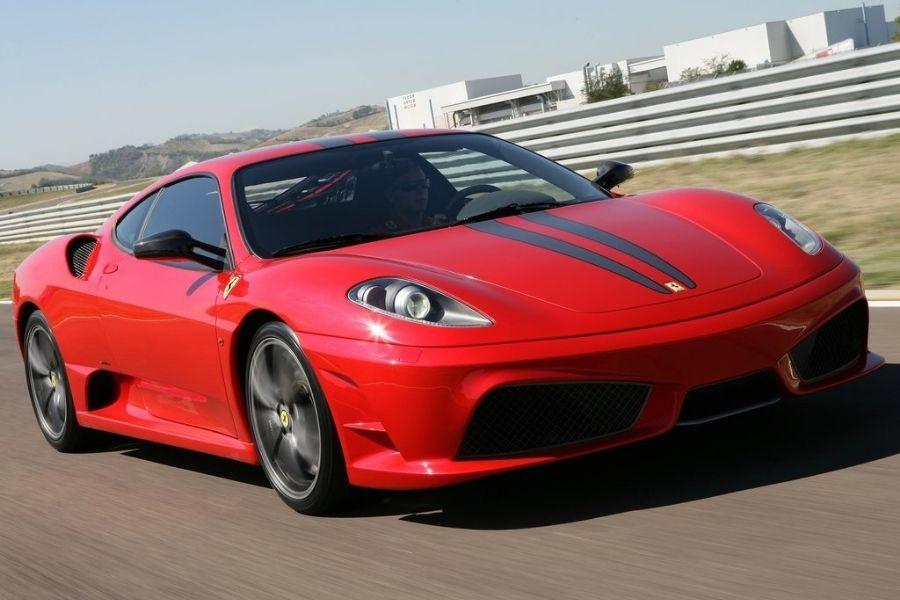 The controversial Ferarri F430 Scuderia once offered to the government is included in the lot
Interested bidders, whether individual or corporate entities, may register with the BoC until December 9, 2021. All vehicles may be viewed at the Manila International Container Port premises in South Harbor, Port Area, Manila until December 10. The auction will start on December 13, livestreamed over the official Facebook pages of the BoC, Treasury, and LandBank.  
All cars will be sold on an as is, where is basis, so you might as well manage your expectations this early.       
There's no need to bid in getting our relevant mobility updates at Philkotse.com. 

Know more about Porsche

Porsche Philippines is offering Filipino car buyers a total of six premium models for 2022. In the coupe lineup, the German automaker brings in the Porsche 718 and Porsche 911. Meanwhile, it has two crossover SUVs, namely the Porsche Cayenne and Porsche Macan. And lastly, there are two Porsche sedans in the Philippine lineup which consist of the Porsche Panamera and Porsche Taycan fully electric vehicle (EV).
As for Porsche price Philippines, interested car buyers are encouraged to contact or visit its dealerships in the country. The German marque has a Philippine dealership located at 201 EDSA, Mandaluyong, Metro Manila. A Porsche showroom is also available at W Building, 11th Avenue in Bonifacio Global City (BGC).
If you're looking for a more convenient way to browse Porsche cars, Philkotse offers a wide selection of new and old models plus you can enjoy exciting promos and deals. Also, know the latest news, reviews, and information about your other favorite car brands.

Joseph Paolo Estabillo
Author