The Changan Vital 5 also features plenty of advantages for Changan owners. 
Changan Philippines released a Preventive Maintenance Schedule (PMS) price matrix for four of its most popular models in the market. These figures are from the new Changan Vital 5 Plus, which is the brand's new after sales program. So, if you're planning to, or if you already own a Changan model, then this table will be useful as this gives a glimpse into the cost of ownership for these vehicles.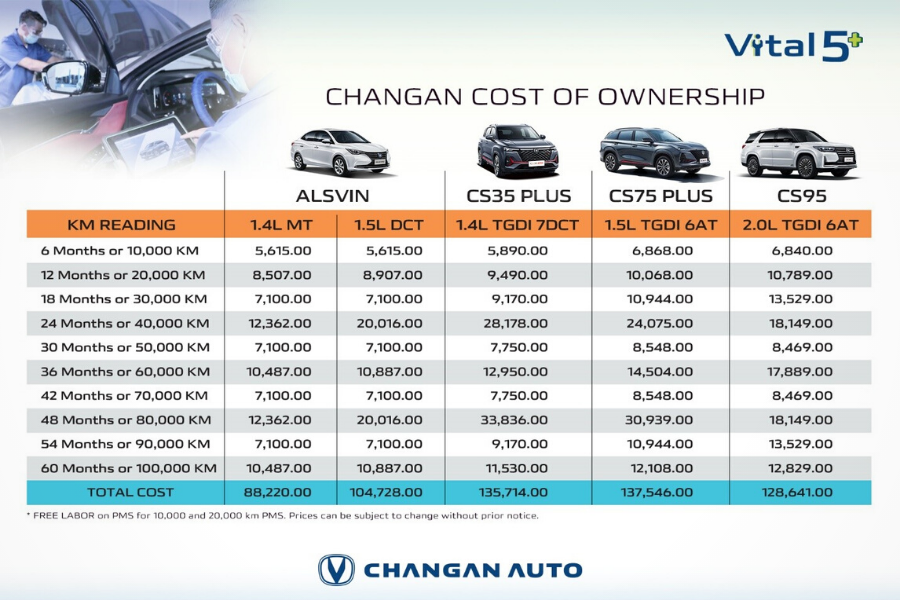 The Changan Vital 5 PMS price matrix
As one can see from the table, the maintenance costs for the Alsvin 1.4 MT from the start of ownership until reaching an odometer reading of 100,000 km or 60 months whenever comes first, is only Php 88,220. The Alsvin 1.5 DCT meanwhile costs a bit more at Php 104,728. 
For the new CS35 Plus, its cost of ownership until 100,000 km on the odometer or at 60 months sits at Php 135,714. Maintaining the compact-sized CS75 Plus in turn, will cost a total of  Php 137,546. Lastly, the midsize seven-seater CS95's maintenance costs will total Php 128,641.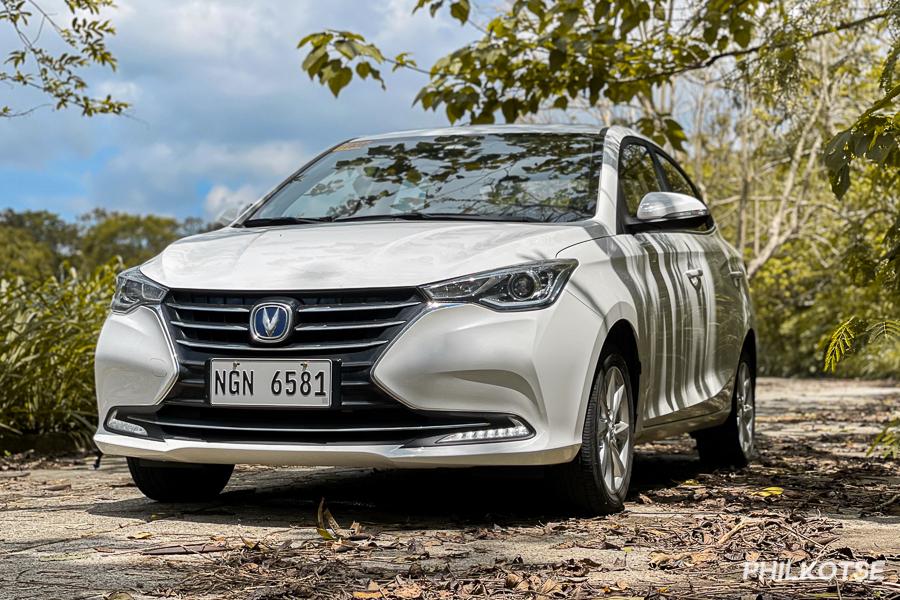 The Changan Alsvin
Of note, Changan also offers free labor on PMS at the 10,000 km mark, as well as on the 20,000 km mark. Also, the said prices above are standardized across all Changan dealerships, though these will be subject to change without prior notice. 
Besides the price matrix, the Changan Vital 5 Plus also comes with several components that will ensure that your car is in tip-top shape. 
There's the Changan Fastlane, which involves the service of two technicians. If they can't finish servicing your vehicle in under 60 minutes flat, then it's free of charge. 
There's also the Changan Veloservice, which guarantees the availability of PMS parts. We're talking about oil filters, oil, and other consumables. Again, if these aren't available, you'll get them for free.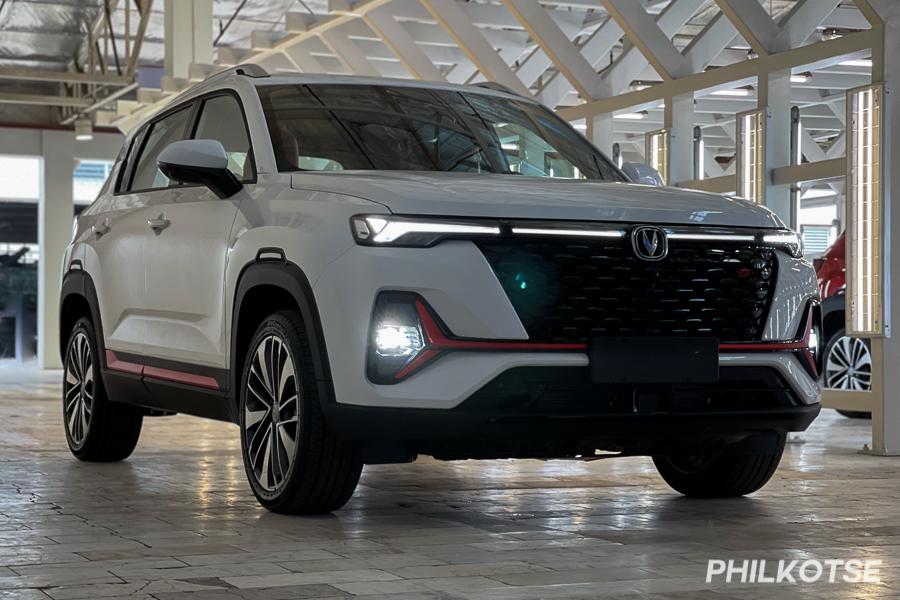 The Changan CS35 Plus
Next up is the Changan Pace-setter which provides three years of 24/7 care. This includes towing services, as well as insurance services.  
Lastly, there's the Changan Chat. It is available around the clock, and it uses an automated chat-bot that will connect you to a Changan service professional. 
For more information on these services, do visit Changan's official website or visit your nearest Changan dealership. 
For more automotive industry updates, keep reading here on the Philippines' largest automotive portal. 

Know more about Changan

Changan Motor Philippines Inc. was officially launched in the market in November 2020. It offers a total of five vehicles, with one electric vehicle. It offers the following vehicles: Alsvin subcompact sedan, CS35 Plus subcompact crossover, CS75 compact crossover, CS95 7-seater midsize SUV, and the Eado EV460 electric vehicle. You can browse Philkotse.com to learn more about Changan models, the latest prices, and available promos, as well as the latest news, reviews, updated specs, and other information.

Cesar G.B. Miguel
Author