Buses can't just stop on a dime. 
It goes without saying that being an ambulance driver isn't easy. One has to deal with a tight timeframe on the daily, the traffic, and the stress of carrying people whose lives are on the line. That said, sometimes things can indeed go wrong. And one of those instances happened just a few days ago when an ambulance was struck by a bus on the EDSA carousel bus lane.  
Sumalpok sa bus ang isang ambulansiyang pumasok sa EDSA carousel | 24 Oras Weekend
In this particular accident, one can see from that video that the ambulance made a sudden turn into the EDSA carousel bus lane. So despite the bus traveling at a relatively low speed, its driver practically had no time to react. 
For those unaware, most public utility buses can't just stop on a dime. Sure, the air brakes they use are considered by many as the best braking system for heavy vehicles, but these still come with limitations in terms of stopping distance.  
Also, it was impossible for the bus to swerve away from the ambulance due to the narrowness of the bus lane. And of course, one has to remember that regardless of the ambulance's sirens and markings, the bus driver or any driver for that matter couldn't have predicted its sudden turn.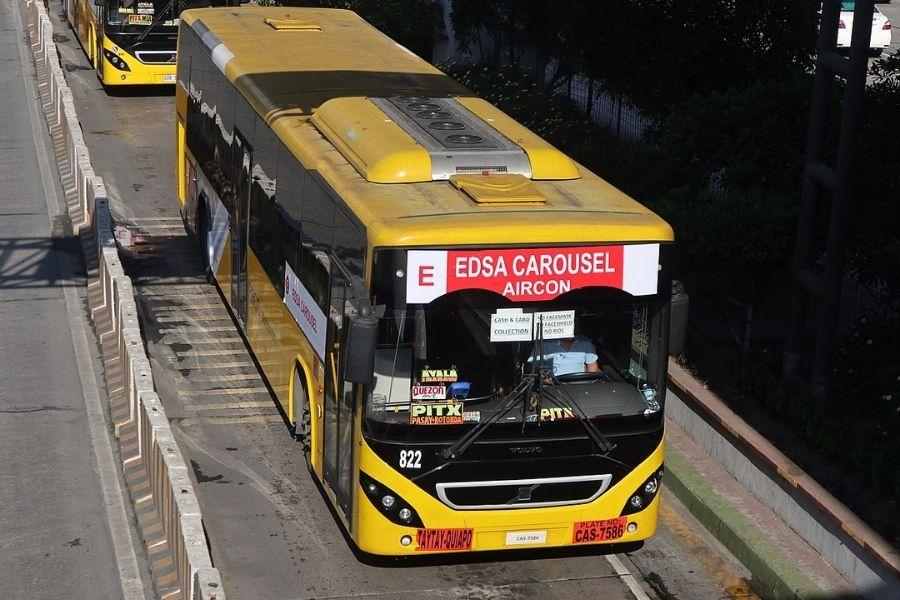 The EDSA bus lanes are just wide enough to accommodate the side of a bus
Luckily, no one was seriously hurt from the accident. The said bus however has to undergo repairs for a couple of days and so is out of commission.  
Of note, ambulances are actually allowed to enter the EDSA bus carousel lane in the event of an emergency. Private vehicles however, are strictly prohibited from entering the said lane. 
With that said, Metropolitan Manila Development Authority Spokesperson Asec. Celine Pialago says that accidents on the bus carousel lane are usually caused by "bad timing of entry" by those coming in from the main thoroughfare.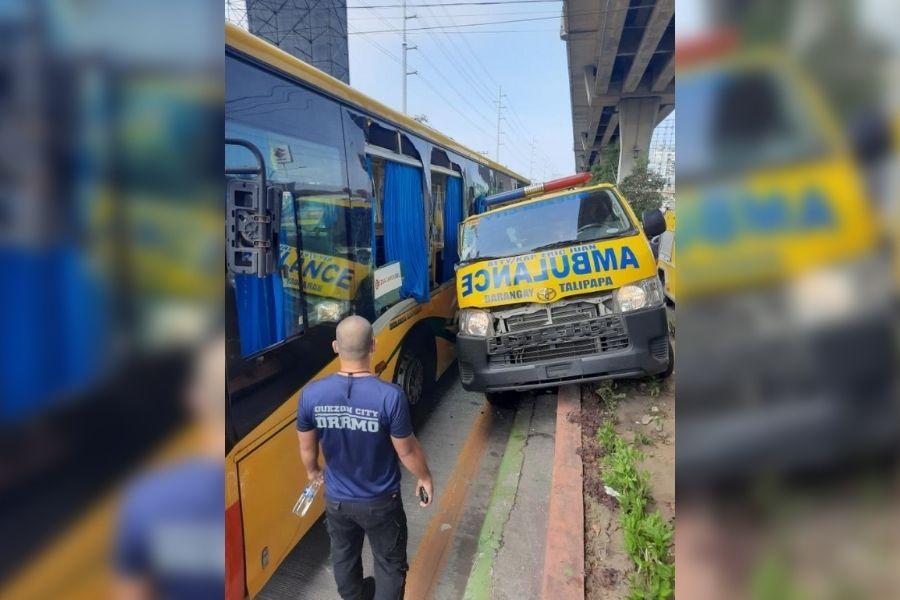 Sadly, this kind of accident has happened before. Source: [@AttyKitBelmonte, Twitter]
So if by some chance that some who are reading this article are first responders/ambulance drivers, do remember to drive defensively regardless of the situation. Use your side mirrors and turn signal lights as needed and do keep in mind that not a single driver on the road has psychic powers that can predict your movements. And lastly, also remember that an ambulance driver's primary responsibility is the safe transport of a patient. 
In turn, bus drivers and any driver for that matter should be aware that ambulances will "always have the right of way." This is according to the Land Transportation and Traffic Code. Failing to yield and give way to an ambulance is in fact punishable by law. As such, other drivers on the road should always be alert whenever they hear the blare of an emergency vehicle's sirens.
For more car news, car reviews, and car maintenance tips, keep it here on Philkotse.com. 

Cesar G.B. Miguel
Author
Recent posts