Two Japanese legends go head to head. What's not to love?
Here in Philkotse, we've talked about drag racing cars before. That's because while some might find these silly, they are still one way of learning more about these cars. There was that time when a Honda Civic SiR raced a Geely Coolray, and that time when three popular sedans duked it out in a three-way drag battle. This time around though, the guys at Hoonigan pitted one legend against another in a best out of three drag races.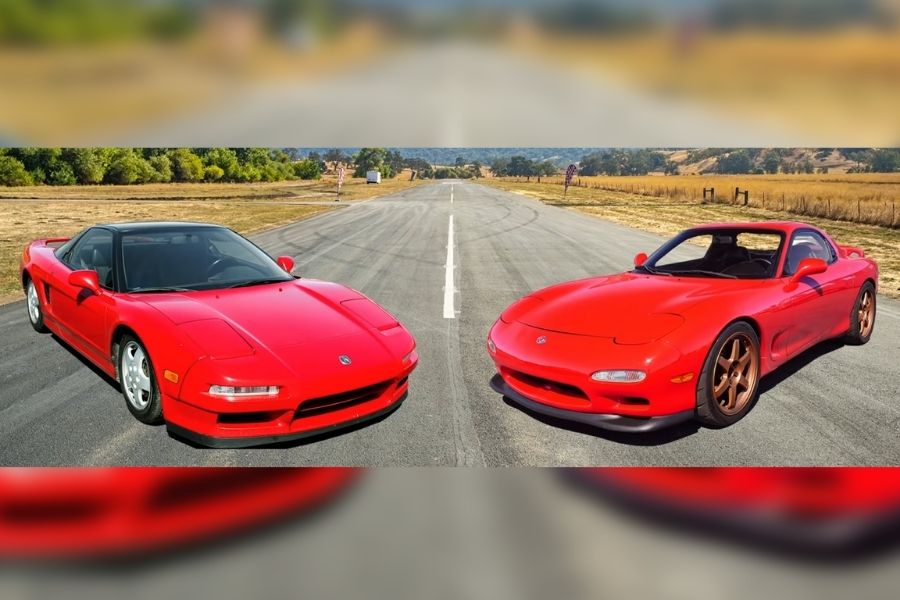 It's a pretty interesting match-up [Photo source: Hoonigan]
Now, these two sports cars both came out of the 1990s, and both eventually became two of the most sought-after Japanese sports cars ever made. We're talking about a drag race between the Mazda RX-7 FD and the Acura NSX. So strap yourselves in and watch the video: 
Acura NSX Races an FD RX-7: JDM Hero Showdown! // This vs. That [Video: Hoonigan] (Race starts at 11:35 mark)
As seen in the video, both of these cars are practically stock, save for some aftermarket wheels and exhaust for the Mazda. The NSX is an NA1 1991 model and it has a weight of 1,360 kg. The RX-7 FD on the other hand is a 1993 model which is lighter by 51 kg.  
Both are rear-wheel-drive, and both use a five-speed manual. Both are also red in color. Obviously, however, they have very different engines. The RX-7 uses a 257 horsepower 1.3-liter twin-turbo 13B rotary, whereas the NSX is propelled by a 270 horsepower 3.0-liter V6.  
So how did the race go? 
Well, the guys at Hoonigan weren't exactly racing for pinks so it wasn't a totally serious race. The first one was kind of a trial run with the NSX pulling the gun too early. In the second race, however, the RX-7 was faster from the line and thus managed to maintain a significant lead.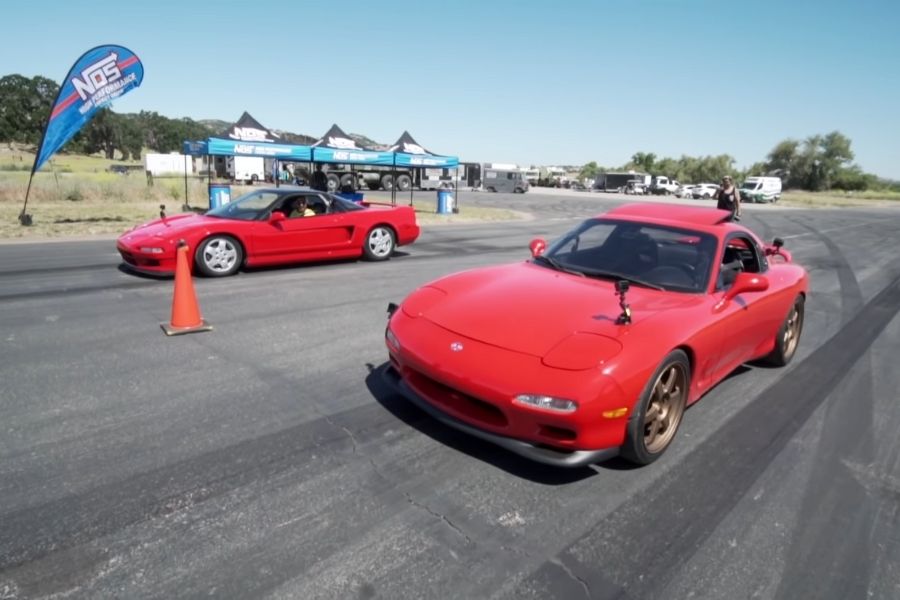 The NXS and the RX-7 on the starting line [Photo source: Hoonigan]
For the third run, it was a good ol' rolling-start drag that resulted in a win by the Mazda RX-7. It was pretty close though. Of note, the North-American spec NSX's gearing wasn't as good as the Japan-spec versions. So yeah, that might be one of the reasons it lost the race. Also, the RX-7's rev-happy rotary mill could maintain peak power better than the longer-stroked V6 of the NSX. So there's that. 
For more exciting car news, the latest car reviews, and car buying and selling tips, keep it here on Philkotse.com. 

Cesar G.B. Miguel
Author
Recent posts