Carmakers can't get enough of their own sense of humor.
The determination of carmakers to outshine rivals in jockeying for customers is outdone only by their twisted sense of humor. For just one day every year, they've been churning out fake news about their products long before the term even became in vogue.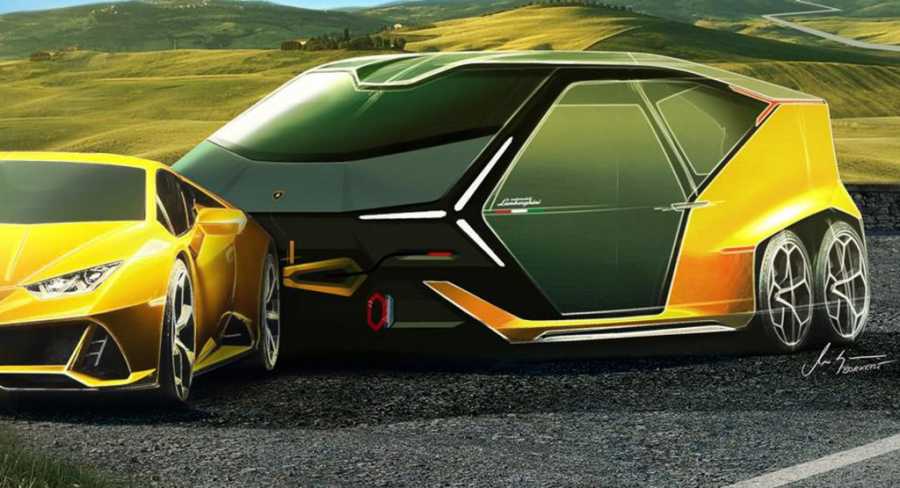 Some pranks, such as 2019's Lamborghini trailer, should have been a reality
With the pandemic still holding parts of the world (as well as the automotive industry) hostage, heaven knows we could all use a good laugh. Here are 8 of the funniest April Fool's pranks both past and present that our favorite car brands thrust onto their unsuspecting customers.   
1. BMW Magnetic Tow technology
BMW has been capitalizing on April Fool's Day since the early 80s, resulting in one of the longest such traditions in the corporate world.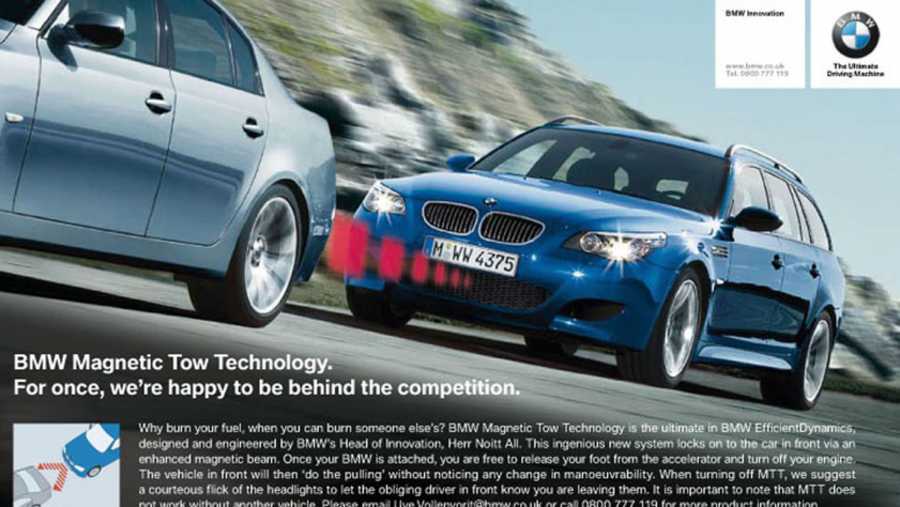 BMW's Magnetic Tow feature is heaven-sent for freeloaders
One of the more believable ideas to come out of BMW's deranged creativity in 2009 was the 'Magnetic Tow' feature, which uses a magnetic field to latch on one's Bimmer behind another moving vehicle. Think of it as a more perverse form of slipstreaming, where the BMW behind effortlessly saves fuel while the poor car in front has to pull the weight of both vehicles.   
2. Audi rice cooker    
We're not sure if rice is popular in Germany, but this is apparently an attempt by the Teutonic automaker to woo its Asian customers.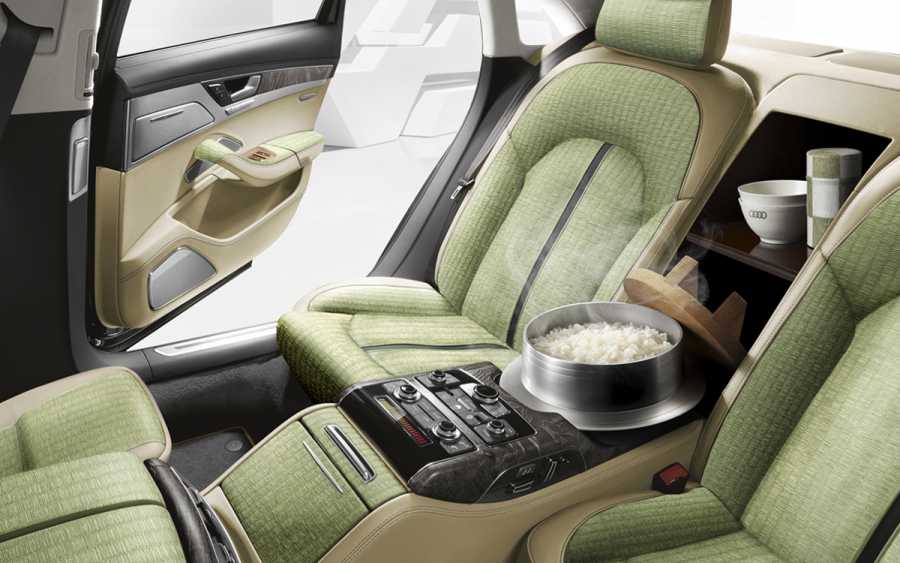 Now you're ready to hit your favorite 'inasal' place 
In 2015, Audi Japan premiered a special edition of the A8 luxury sedan – complete with an onboard rice cooker. The model was designated the 5.5, numerical equivalents of the words Go (5) and Han (0.5), which together spell gohan or rice in Japanese. Audi says the model was in honor of Japan's rice-eating culture, and even came with an Audi-branded wooden rice paddle.
3. Mercedes-AMG Sprinter (2015)
You'd be forgiven for thinking that the Mercedes-Benz Sprinter doesn't lend itself well to a performance version, with its overall large dimensions.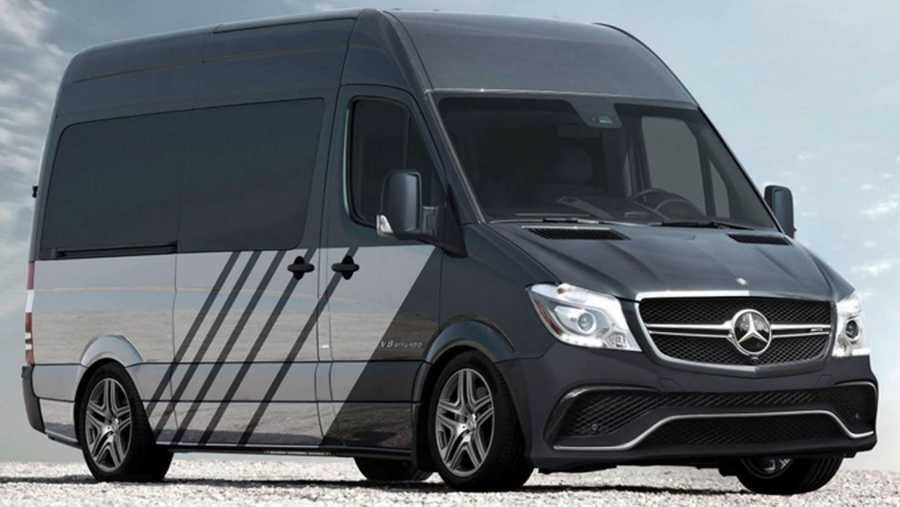 You'll probably blow your household budget just to see this thing deliver every day
Well, the geniuses at Stuttgart had other ideas in 2015, when they unveiled a Sprinter cargo van that had received the AMG treatment. It supposedly came with sport suspension, a full body kit, and upgraded wheels spun by a 4.0L twin-turbo V8 making 503 hp. If you want your orders from Lazada and Shopee delivered fast to your doorstep, your courier better be equipped with one of these.
4. Nissan GYM button
Also in 2015, Nissan gave the April Fool's fun a shot, advertising the 'Gym' mode on the X-Trail and Qashqai compact crossovers.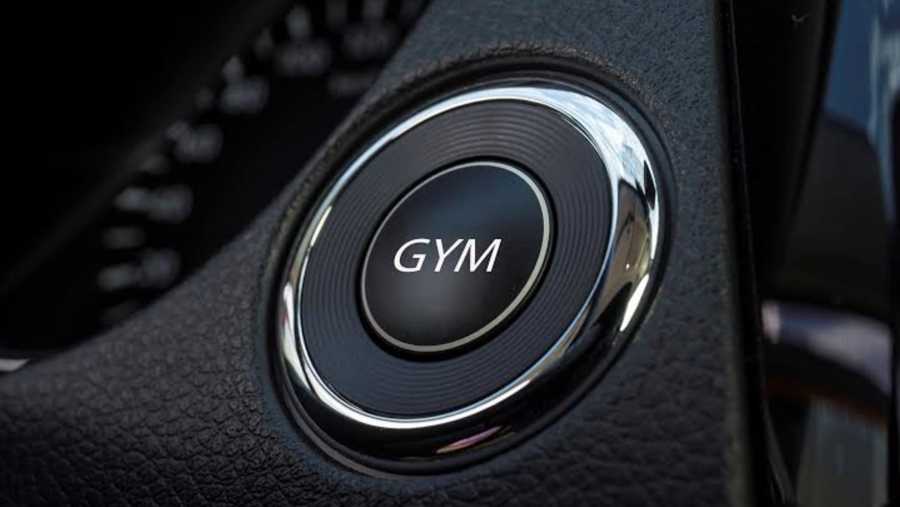 Who needs an expensive gym membership when you've got this in your car? 
Pressing a button disables the vehicle's convenience features such as power steering, power windows, and self-parking system, giving users an instant workout during the daily commute. What's more, it also increases resistance in the pedals, so you won't have to worry about missing leg day.
5. Skoda noise-cancelling headrest
Skoda may not be familiar to Filipinos, but the Czech carmaker understands a universal problem: annoying backseat passengers, especially younger ones loudly arguing over who gets the last piece of potato chips.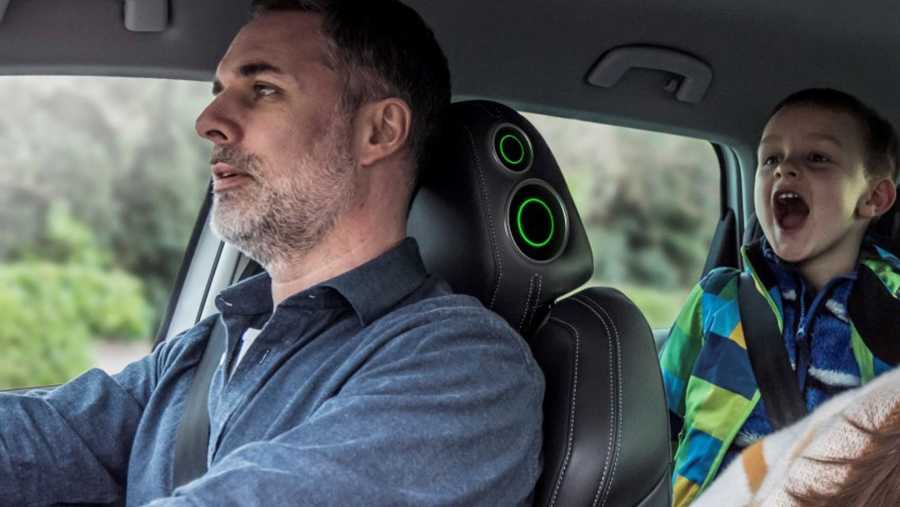 For drivers, a car should be an oasis of peace and quiet
For its 2018 April Fool's entry, Skoda advertised a noise-cancelling feature for the Karoq compact crossover, using 'QuarrelKancel' technology to drown out backseat noise, resulting in less stress for the driver.  
6. Honda Pastport
Honda is making great strides in automotive technology as much as the next car brand, but it's also open to a little retro vibe. Okay, a lot of it.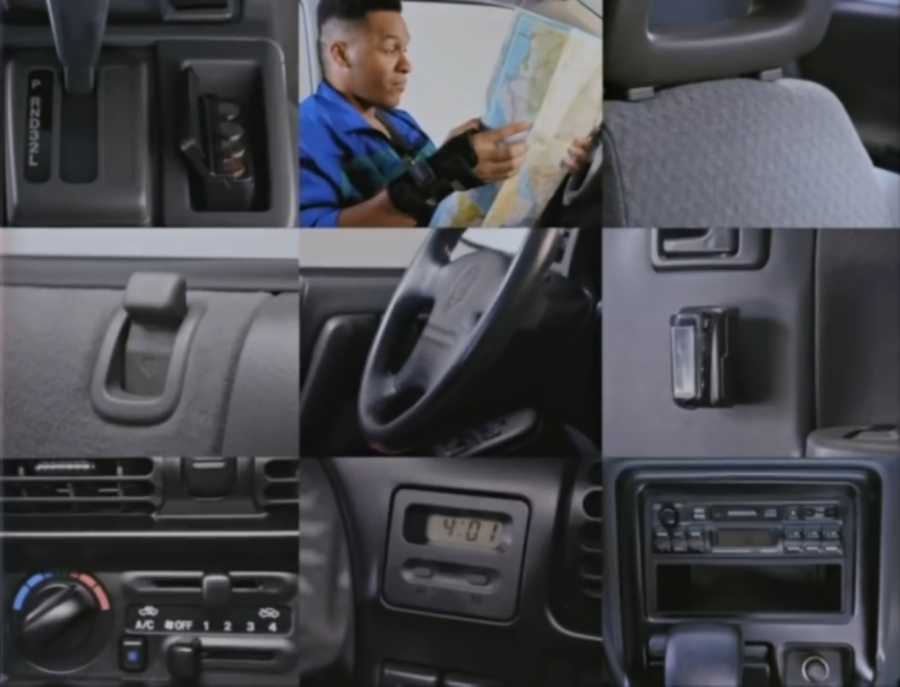 The 2019 Honda Pastport came standard with everything you see here 
Back in 2019, the automaker proudly marketed its Passport SUV as the Pastport. Sure, the exterior was still in keeping with the new millennium, but the interior was practically stuck in the 90s, featuring amenities such as a coin holder, in-dash cassette player, and a mount for a pager (if you even remember what that was). It did include onboard internet, albeit in the form of a dial-up modem hidden inside the glove box.
7. Toyota HiAce Convertible
With Toyota's reputation for reliability, you might think it's too strait-laced to indulge in some April Fool's shenanigans. Apparently not.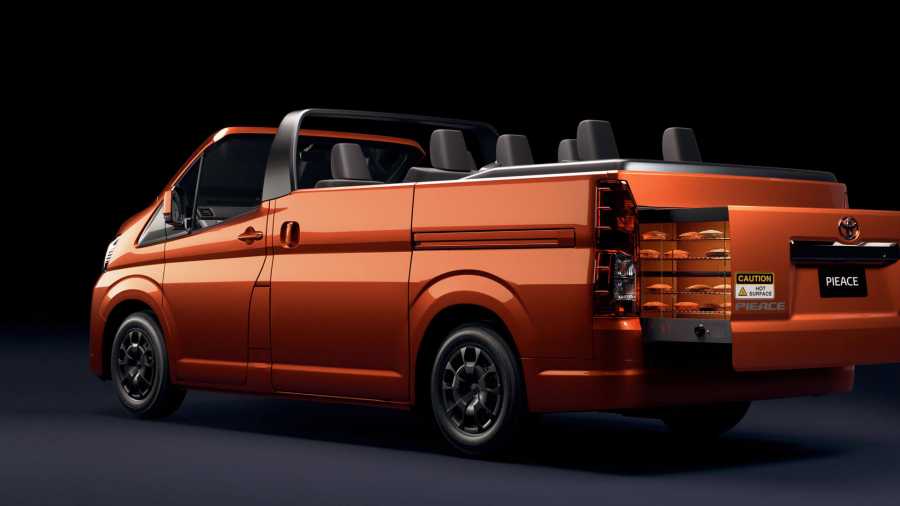 It was also called the Toyota PieAce for a reason
The year 2019 will be remembered as the time Toyota Australia came up with the HiAce Convertible, chopping off the people mover's hardtop while retaining only the A- and B-pillars. Just when it actually looked fun and plausible, Toyota threw in an optional built-in pie oven inside the rear tailgate, complete with four cooking racks and maximum temperature of 250 degrees Celsius.
8. Voltswagen
This year's would-be joke comes from Volkswagen, and it doesn't concern any specific model. The prank involves changing the company's name to Voltswagen, which will supposedly highlight the launch of the all-electric ID.4 SUV in North America.
The VW ID.4 is a real electric SUV, but it was supposed to come with a fake name change 
A fake news release was even part of the stunt. It's quite catchy, to be honest. But with the resulting backlash on social media over VW's involvement in diesel emissions cheating, as well as allegations of misleading customers and regulators, the company was forced to come clean even before the punchline was properly delivered.   
Our automotive stories are nothing to laugh at, here on Philkotse.com.

Joseph Paolo Estabillo
Author