Toyota has been ready to introduce the facelift version of the Toyota Harrier in the home market.
A staff manual has leaked a slight change on the exterior of the facelift version. Specifically, the grille is sleeker and the haze lamps are relocated. Additionally, this new Harrier also possesses new alloy rims design and new LED-powered headlamps with sequential turn signals.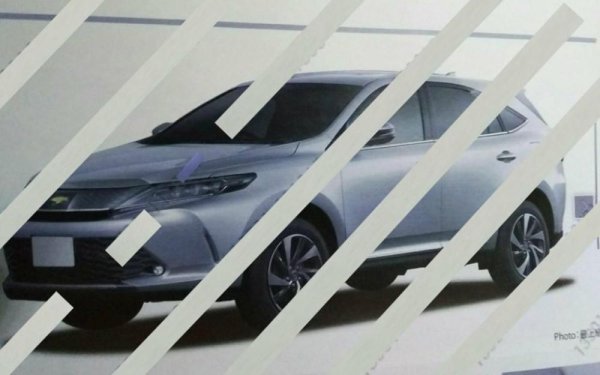 The exterior changes of this facelift version are minor
About safety features, the new
Toyota
Harrier has also equipped with Safety Sense P package as standard. This package combines an in-car camera and front-grille-mounted, millimeter-wave radar for enhanced performance and more functionality. Particularly, it is integrated with Vehicle Detection & Pedestrian Detection, Lane Departure Alert with Steering Assist function, Automatic High Beams, and a Dynamic Radar Cruise Control.
Besides, this facelift version is furnished with a 9.2-inch touchscreen infotainment system, instead of the old 8-inch one.
The 2017 Toyota Harrier is said to receive a new 2.0L turbocharged petrol engine interconnected with a 6-speed automatic transmission and 4WD, which claimed to deliver 151 PS and 231 Nm of torque.
Apart from this option, a 3ZR-FAE 2.0-litre N/A engine corresponding to a Super CVT-i transmission and a 2AR-FXE 2.5-litre engine with electric 4WD are also available for the customers.
Bookings for the 2017 Toyota Harrier will be accepted in late April.
Recent posts