12 Valued-packed cars you can buy under Php 1-million
Updated May 14, 2021
A great car doesn't have to come with a great price tag.
We always find something to get our money's worth, especially when buying something that will take us around the city. Cars can't just be disposed of right away after using them for quite some time so it is always important to thoroughly make up your mind before getting one.
There are a wide variety of great and practical cars offered in the Philippines without having to spend over a million. Whether it would be used as a daily drive car or just a weekend getaway car, we should always make sure that our budget car should be reliable, versatile, and practical.
With that being said, let's take a look at the 12 valued-packed cars listed below and maybe you could find the one for you.
Top 10 Cars Under P1-Million in the Philippines | Philkotse
Chery Tiggo 5X
Starting this list with the Chery Tiggo 5X. Looking at the well-designed Tiggo 5X, we can say that Chery did the right move by coming back to the local market. It possesses a sporty appeal and is installed with a decent amount of safety features.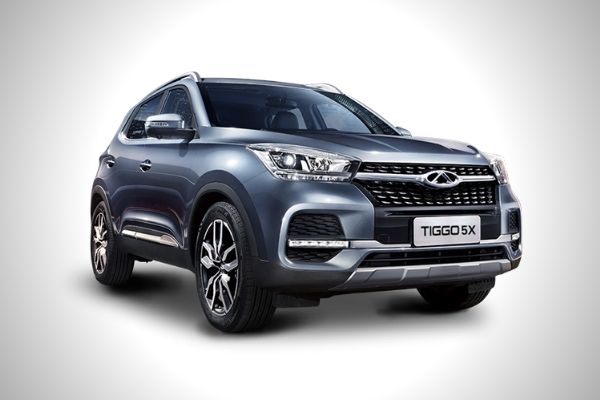 The Chery Tiggo 5X is a crossover that gets the job done
The Chery Tiggo 5X uses a 1.5-liter naturally aspirated engine that is capable of producing 114 hp at 6,150 rpm and 141 Nm of torque at 3,800 rpm. All variants fall under the Php 1-million mark that starts from Php 818,000 for the base variant to Php 950,000 for the top-spec Luxury variant.
Ford EcoSport
Starting off with the Ford EcoSport. This crossover is your entry-level vehicle to the renowned American car brand. The EcoSport is a surprisingly affordable vehicle that has a responsive engine and easy to maneuver.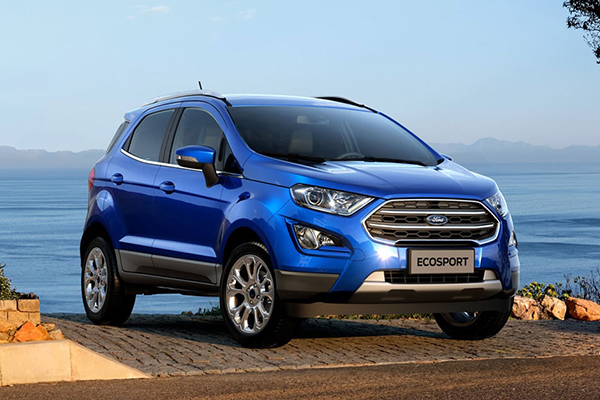 The EcoSport is the only Ford vehicle you can take home under one million pesos
Under the hood, it is powered by a 1.5-liter engine producing 110 hp at 6,300 rpm and 142 Nm of torque at 4,500 rpm. The Ford EcoSport currently has five variants, with two variants under the one million mark, priced at Php 920,000 and Php 970,000.
Geely Coolray
Chinese vehicles are always regarded locally as cheap and unreliable. However, when the Geely Coolray came in last year, the new subcompact crossover brought a better impression to them. The strongest key points of the Coolray is its stylish finish inside and out.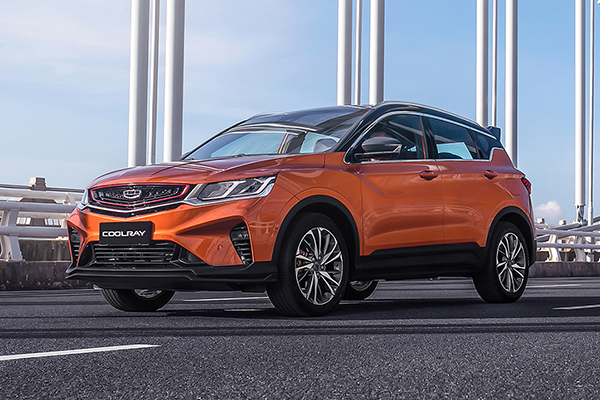 The Coolray is arguably the best looking car in its segment
The Geely Coolray uses a 1.5-liter engine 3-inline turbo gasoline engine coupled to a 7-speed wet dual-clutch automatic, sending the power to its front wheel. Only the base 1.5 Comfort Turbo variant is under Php 1-million mark priced at Php 978,000.
>>> Related: Get the most bang for your buck! Top brand new cars priced from P1M to P1.5M
Honda City
This popular sedan can be seen all over the highways and roads for the right reasons. The Honda City is arguably one of the best vehicles in its segment.
With its 1.5-liter i-VTEC engine with CVT, the City is sait to provide both performance and fuel efficiency. The Honda City is also known for having a roomy and well-designed interior – making the City a great car inside and out.
Three of its four variants are priced under the one million mark starting from Php 848,000 to Php 978,000.
Honda Mobilio
The Honda Mobilio is a great car for someone who already has a family but still wanting to own a sporty looking vehicle. One of its best features is its 7-seat capacity at an affordable price tag.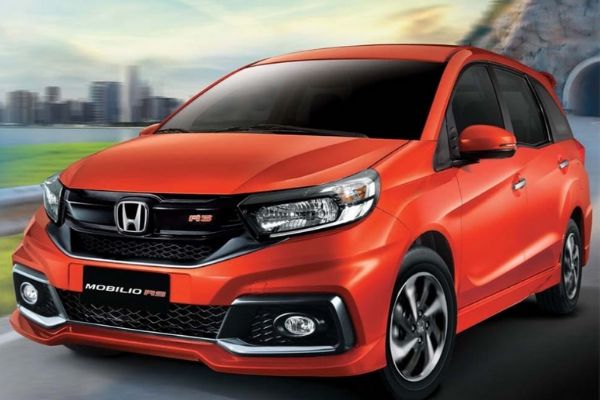 To make your Mobilio sportier, Honda Philippines is offering the RS variant
Powering the Honda Mobilio is a 1.5-liter 4 cylinder i-VTEC engine that produces 120 hp at 6,600 rpm and 145 Nm of torque at 4,600. As for pricing, the 1.5 E MT is priced at Php 895,000. 
>>> Related: 11 affordable cars under P700K in the Philippines [Philkotse Guide]
Mazda 2
If you are looking for an affordable car that doesn't cheap out on overall design, then the Mazda 2 might be the car for you. With the help of Mazda's Kodo design language, the Mazda2 is instantly an eye candy on the road.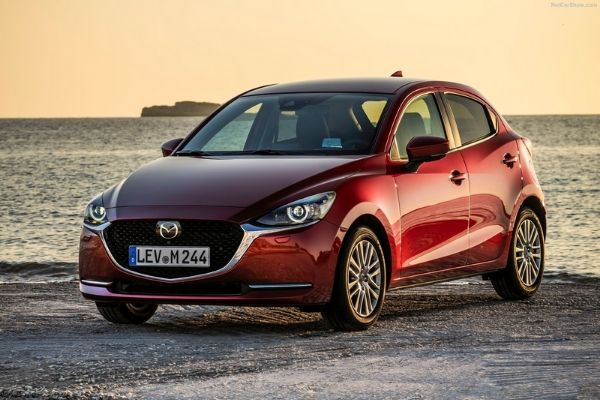 Never go out of style with the Mazda2
The Mazda 2 is powered by a 1.5-liter Skyactiv DOHC inline-4 gasoline engine producing 106 hp and 139 Nm of torque. The Mazda2 Sedan has three variants under the Php 1-million mark, priced from Php 850,000 to Php 975,000.
While the Mazda2 Hatchback's base variant is priced at Php 965,000.
MG ZS
Seeing an MG ZS on the road is not a rare sight anymore. The MG ZS comes with a stylish design, comfortable driving experience, 6 airbags, parking cameras and sensors, and soft suspension that makes it a great car for its price.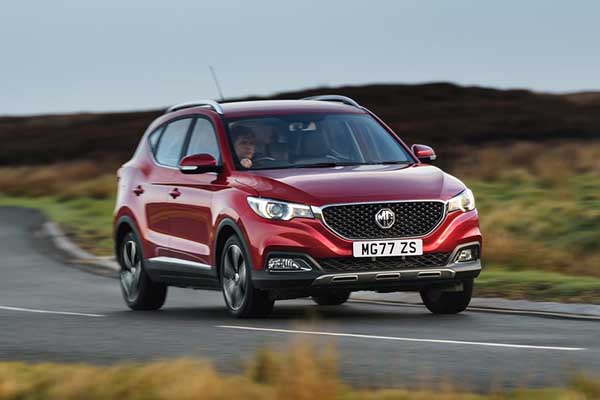 Experience a British-bred vehicle with the MG ZS
Powering the stylish MG ZS is a 1.5-liter 4-cylinder engine coupled to either a 5-speed manual transmission or a 4-speed automatic transmission. As for pricing, the MG ZS starts from Php 818,888 and goes up to Php 998,888.
Mitsubishi Mirage and Mirage G4
The Mitsubishi Mirage and Mirage G4 will definitely get your money's worth with their affordability and fuel efficiency. These Mitsubishi vehicles have done a great job of providing mobility to most young professionals or starting families since their release.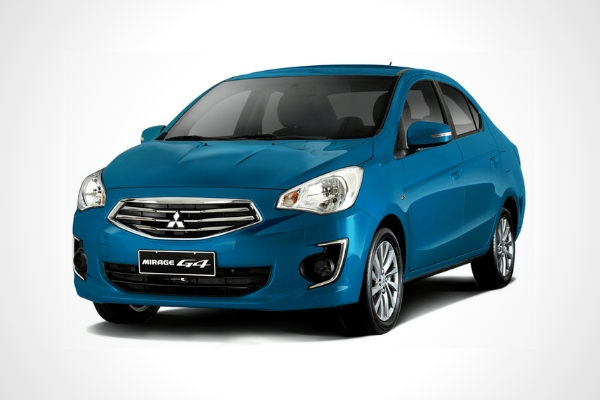 The Mirage is the hatchback version while the Mirage G4 is the sedan version
Both vehicles are powered by the same 1.2-liter in-line 3 DOHC MIVEC gasoline engine capable of producing 77 hp at 6,000 rpm and 100 Nm of torque at 4,000 rpm. The Mirage G4 is priced from Php 735,000 to Php 869,000 while the Mirage is priced from Php 704,000 to Php 765,000.
Suzuki S-Presso
Despite being introduced here in the Philippines only this year, the Suzuki S-Presso already made a noise in the local auto market, making it a strong contender in its segment.
The only downside for most Filipino car buyers is that the S-Presso only comes with a manual transmission. As of now, Suzuki Philippines hasn't released any word if it will soon introduce an automatic transmission variant.
2020 Suzuki S-Presso Review: More than your basic cup of coffee | Philkotse Philippines
For fuel efficiency reasons, the S-Presso is powered by a 1.0-liter K10B gasoline engine producing 67 hp at 5,500 rpm and 90 Nm of torque at 3,500 rpm. The Suzuki S-Presso has an affordable price tag of Php 518,000.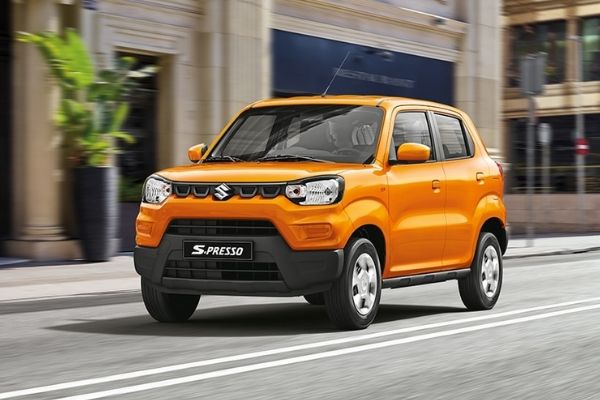 So far, we can see that the S-Presso is doing really well in the local market
Toyota Rush
The Rush is Toyota PH's entry-level SUV that can accommodate up to seven individuals. The base variant of the Rush is priced under Php 1 million.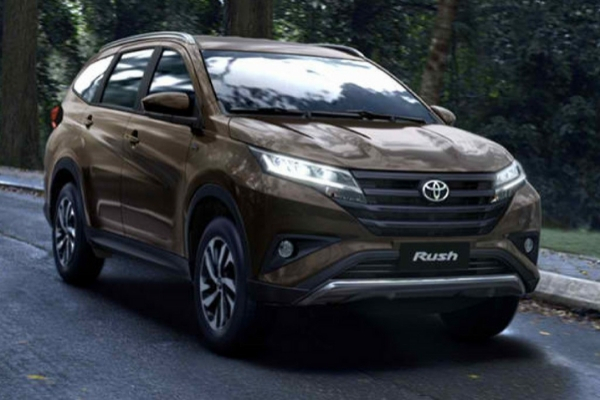 Have an SUV-like driving experience with the Rush
Under the hood, the Rush is powered by a 1.5-liter dual VVT-i engine capable of producing 101 hp at 6,000 rpm and 134 Nm of torque at 4,200 rpm. The engine is mated to either a 5-speed manual transmission or a 4-speed automatic transmission, depending on the variant.
Toyota Vios
The Toyota Vios is the best-selling car in the Philippines last year with more than 19,500 units sold. It is one of the affordable sedans that come with many trims which helps many Filipino car buyers choose based on their budget.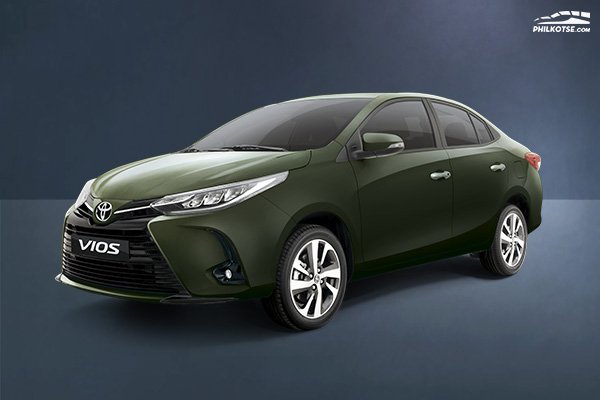 The vehicle that needs no introduction
Two engine options are available, namely the 1.3-liter engine and 1.5-liter dual VVT-i engine. The engine is paired to either a 5-speed manual transmission or CVT. The Vios' price starts at Php 681,000 and goes up to Php 985,000, in consideration of the Php 1-million mark.
Here at Philkotse.com, we value your interest in the automotive industry. Visit our website to find out more.


Rex Sanchez
Author
Recommended articles